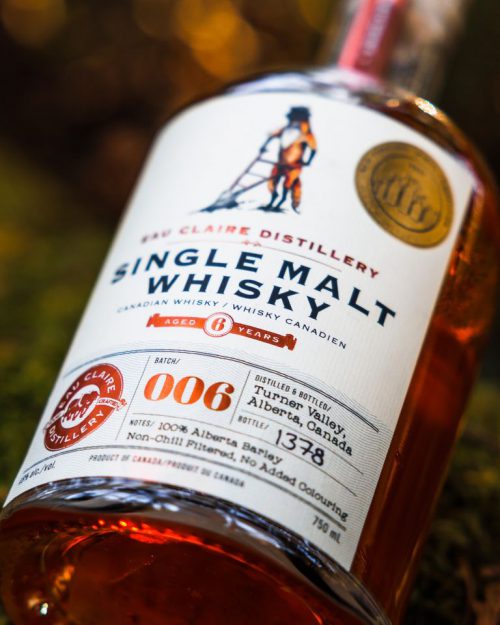 A Spirits Special – The Five Bottle Bar  and Single Malt 006 from Eau Claire.
THE SHOW
Eau Claire Master Distiller Caitlin Quinn.
This edition of TRR started with the arrival of a handsome  bottle of  Eau Claire Single Malt Whisky 006 (Bottle 1681)
It's the sixth single malt release from Eau Claire Distillery's award-winning whisky program and their  first six-year-old batch release.
Aged in New European Oak (Hungarian), Ex-Bourbon (American) & Ex-Sherry(French)barrels. They made 3000 bottles total. $109 in Tasting Room.
This is such a sip to celebrate.
Caitlin and I talk about the aroma notes of caramel, berries and Granny Smith Green Apple
Taste of Butterscotch,  Cloves and spice.
Think about it – Caramel and Butterscotch in a sip.
With a long finish.
There's also a reference under style I Liked – Moreish.
I thought it referred to the historical  Moors.  Caitlin replied  
"No. It means more please!"
Two interesting points Caitlin makes…
This Single Malt won Best Canadian Single Malt Whisky of the Year –
New York International Spirits Competition – 2022
And
Because of the extremes of cold in Winter and heat in Summer in Turner Valley, the cellaring of these spirits makes them age more rapidly.
I think the Turner Valley malted barley helps.
Thank you Mother Nature.
Caitlin also tells us about what's coming later on this year.
The Five Bottle Bar – Reference Book from Author and Ampersand co-founder Jessica Schacht
When the book arrived I knew we had another spirits feature show.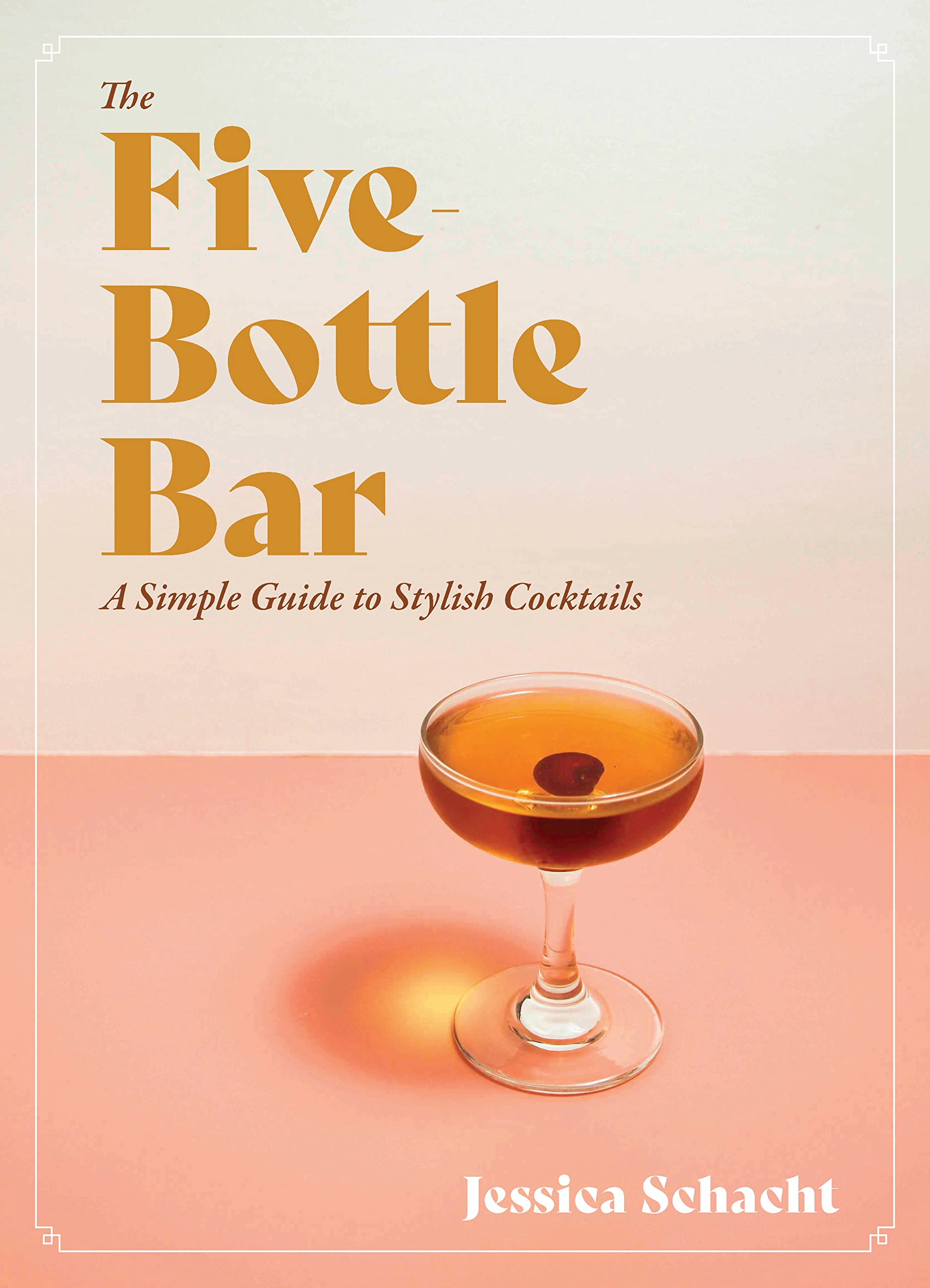 Jessica presents  a collection of cocktail recipes that rely on just five bottles to build your bartending style with ease and confidence.
Five bottles around which your inner bartender can emerge with skill, savvy and a little flare for the dramatic when it's called for.
Jessica Schacht believes with a little curation and mastery of the basics, we can succeed at elevating the everyday and cultivating a good cocktail hour.
The bottles? 
Gin, Whiskey, Sweet and Dry Vermouth, and Campari (plus bonus recipes for Bubbly). The setting: living room, backyard, window seat, and the wild beyond.
The mixologist? You!!
In this beautifully photographed collection, Jessica Schacht, co-founder of Ampersand Distilling Company, presents her take on classics (like the G & T, the Old Fashioned, the Martini, and the Negroni), collections (sours, punches, and such), and contemporaries (a few inventive new drinks to pique your creativity).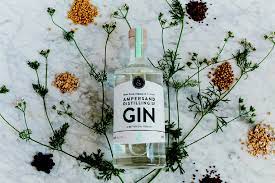 There's a chapter of zero-proofs in part inspired by the abundance of new alcohol-free spirits on the market now, and another dedicated to keeping your vacation drinks game classy, from the airplane to the B&B to the beach.
In addition to the recipes The Five-Bottle Bar supplies a solid foundation in bartending basics. Tools, techniques, suggestions on glassware and garnishes, the condensed history of spirits, and tips for setting up your minimalist bar cart.
Jessica also recommends The Five Bottle Bar – by region.
For British Columbia:
Ampersand Gin
Stillhead Rye Whisky
Imperative Dry vermouth
Esquimalt Wine Co. Sweet Vermouth
The Woods Amero
Jessica Schacht is the cofounder of the multigenerational family-run Ampersand Distilling Company and author of the History Glass column in the Cowichan Valley Voice. She is grateful to live in the Cowichan Valley in the home she shares with her husband and sons.
This is a fun, engaging read.
We intend to reconnect with Jessica when the heat of The Sun finally returns to our lives.
STORIES WE'RE WORKING ON:
Fort Berens new releases
Okanagan Wine Festivals
Lt. Governors Awards
Vancouver Wine Festival
Fat Mao Downtown
Angus An and Kurtis Kolt