Hello all:
First things first – a large thank you to everyone who promoted the Couch.
The crew assembled the elements. The actual studio crew on the performance floor and up above working the video and audio.
Thanks to Grant, Dan Mangan, Tom Wilson, Vish Khanna, Jasmine Vickaryous, the hosts who joined me on The Couch, the artists who were guests and the assembled audience.
Also, Gino from Rigolettos who was fantastic and Matt Thirlwell from Vintage West arranged specialty wines for all in the green room.
And what a treat to meet and work with Alex Hall!!
OK…Here's the deal for Saturday's show. CHECK OUT THE PLAYLIST!!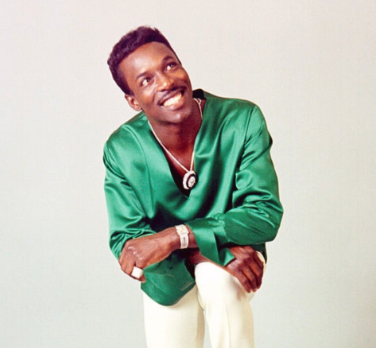 We'll celebrate the birthday of Wicked Wilson Pickett.
 Chuck Berry. Died On March 18, 2017
NEW music from
Steven Stills, Graham Nash Norah Jones and Lucas Nelson, Matt Anderson, Rufus Wainwright and Brandi Carlile, Marc Jordan, Ron Sexsmith, The Wood Brothers, Krasno, Moore Project with Cory Henry, Jill Barber, Ryan McMann, Natalie McMaster, Donnell Leahy and Rhiannon Giddens.
Throw in classics from The Beatles, Bahamas, Dylan, Neil Young, The Blasters, Rickie Lee Jones, Tedeschi Trucks Band, John Fogerty.
PLAYLIST:
| | | |
| --- | --- | --- |
| Mulligan Stew | Terry David Mulligan | mulligan stew dot ca |
| Love the one you're with (live) | Steven Stills | Live in Berkeley 1971 |
| Right now | Graham Nash | Right Now |
| Heart of Gold | Neil Young | Harvest Moon |
| Thelma | John Lee Hooker | Burnin' Expanded |
| TDMulligan | The Stew Year 27 | NEXT – Norah Jones – Lukas Nelson |
| Let me down on a cloud | Norah Jones – Lucas Nelson | podcast single |
| Busted | Willie Nelson | Don't know a thing/Songs of Harlan Howard |
| Deane House | River Cafe | We thank them both for the support |
| Let it slide | Matt Anderson | The Big Bottle of Joy |
| Sampson and Delila | The Blasters | Hard Line |
| Promised land | Chuck Berry | Best of |
| The Stew with TDMulligan | Playlist – MulliganStew dot Ca | NEXT – Rufus and Brandi/Marc Jordan/Ron Sexsmith |
| Down in the Willow Garden | Rufus Wainwright & Brandi Carlile | single |
| Coltrane plays the blues | Marc Jordan | single |
| This, that and the other thing | Ron Sexsmith | The Vivian Line |
| Chuck E's in Love | Rickie Lee Jones | Rickie Lee Jones |
| Mulligan Stew Year 27 | Coming UP – Wilson Pickett medley | Mulligan Stew dot ca |
| Ain't that something | Tedeschi Trucks Band | I am the Moon #2 |
| A song for Uncle Ray | The Stew | TDM |
| Smoke gets in your eyes | The Platters | Best of |
| Coming UP on The Stew | A Wilson Pickett Birthday Party | TDMulligan |
| Don't Fight it | Wilson Pickett | Best of |
| Ninty-Nine and a Half just won't do | Wilson Pickett | Best of |
| Midnight Hour | Wilson Pickett | Best of |
| Pilgrim | The Wood Bros. | Heart is the hero |
| Stay High | Eric Krasno. Stanton Moore Corey Henry | Book of Queens |
| TDMulligan – The Stew | Coming UP – Springsteen / John Fogerty | mulliganstew dot ca |
| Woman of the House | Natalie McMaster. Donnell Leahy & Rhiannon Giddens | Canvas |
| Fire | Bruce Springsteen | The Promise |
| Joy of my life | John Fogerty | single |
| Coyotes Banff | Sponsoring The Stew for over 25 years | and always supporting CKUA |
| Tangled up in Blue | Bob Dylan | Blood on the Tracks |
| Beautiful Life | Jill Barber | Homemaker |
| Lost and Found | Ryan McMann | single |
| Ryan McMann Tour dates | Next on Mulligan Stew | Bahamas Beatles and Berry |
| Louisiana 1927 | Bahamas | Live to Tape Vol 2 |
| Penny Lane | The Beatles | single |
| Is you is – is you ain't my baby | Taj Mahal | Savoy |
| | | |
| | | |