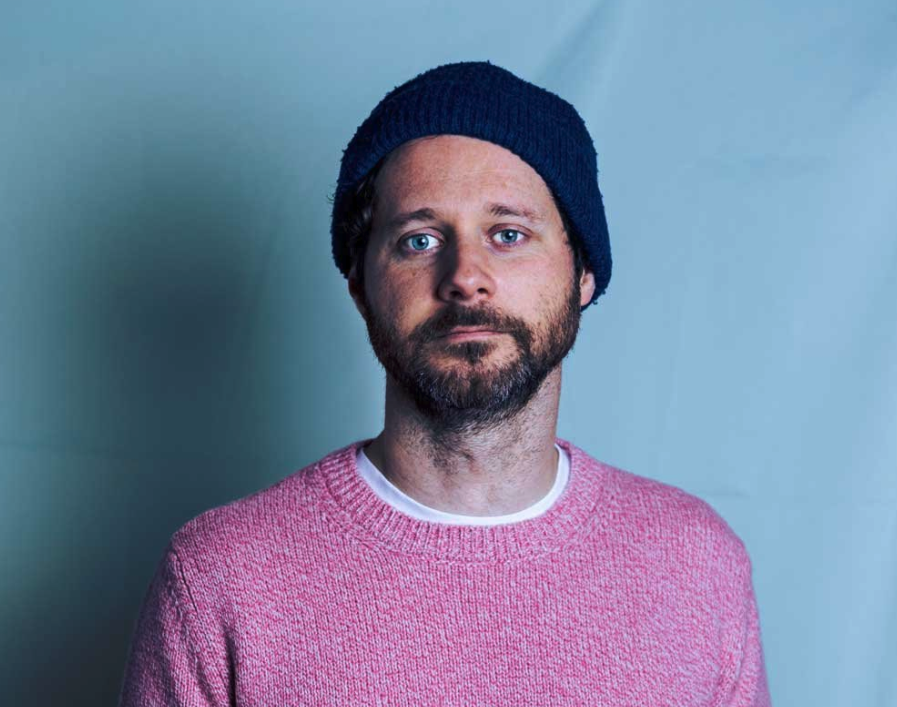 Special Guest is Dan Mangan. In Hour Two
Yes, he was just a co-host on The Juno Couch.
We had already done this interview before the Couch was a thing.
And we didn't get to talk during our Juno special because we were busy with other guests.
The focus here is Dan's new album Being Somewhere.
This interview is more music driven than the Podcast.
Dan also openly reveals the vocal health issues he's been dealing with.
"I managed to put all of the stress in my body, into my jaw. I'm dealing with it now. There's a softer touch to the vocal delivery"
Complete interview on Mulligan Stew Podcast and tdm YouTube channel.
We'll celebrate Elton John's Birthday – with a  deep track.
And we promise to lift your heart with
David Lindley, Leon Russell, Phoebe Snow and Dr John with Aaron Neville.
New music from Taj Mahal, William Prince, Ron Sexsmith, and Madeleine Roger and The Fretless.
Also in hour two new music from The Wood Bros, and a classic from John Hiatt, Aretha and the closer is all 12 minutes of Loan me a Dime from Boz Scaggs at Muscle Shoals with a young Duane Allman on guitar.
PLAYLIST:
| | | |
| --- | --- | --- |
| Mulligan Stew Guest Dan Mangan | Terry David Mulligan | mulligan stew dot ca |
| Brother John | David Lindley | Win this Record |
| Good Times | Phoebe Snow | Phoebe Snow |
| Caledonia | Taj Mahal | Savoy |
| Born under a bad sign | Eric Clapton | Rarities 83-98 |
| End of the Line | Dr John and Aaron Neville | Things happen that way |
| Mulligan Stew | TDMulligan | Coming Up – Traveling Wilburys |
| Handle with care | The Travelling Wilburys | TW Collection |
| Todays Guest – Dan Mangan | Coming Up New William Prince | The Stew |
| Tanqueray | William Prince | Stand in the Joy |
| One bird calling | Ron Sexsmith | The Vivian Line |
| Love Minus Zero/No Limits | Leon Russell & The Shelter People | Leon Russell and the Shelter People |
| Deane House | River Cafe | Thank you for the support |
| Levon | Elton John | Madman across the Water |
| Ain't no more Cane | Bob Dylan / The Band | The Basement Tapes |
| Mulligan Stew | mulligan stew dot ca | Coming Up – Dan Mangan |
| invisible | U2 | Songs of Surrender |
| Next – Heading for | Cripple Creek | The Stew |
| Up on Cripple Creek | Buddy Miller (Amy Helm) Midnight Ramble Band | It was the music |
| In Hour Two of The Stew | Dan Mangan drops by | and Boz Scaggs drops a Dime |
| Thing called Love | John Hiatt | Bring the Family |
| Night Time is the Right Time | Aretha Franklin | Aretha's Blues – Delta Meets Detroit |
| Line those Pockets | The Wood Brothers | Single |
| Ooh Baby Baby | Marc Jordan and Amy Sky | He Sang She Sang |
| Coyotes Banff | We thank you for 25 years | of support for CKUA |
| Coyotes Banff | We thank you for 25 years | of support for CKUA |
| Dan Mangan Interview | with TDMulligan | The Stew |
| Just know it | Dan Mangan | Being Somewhere |
| Dan Mangan Interview | Complete interview on MS Podcast | and video on tdm You Tube Channel |
| Fire Escape | Dan Mangan | Being Somewhere |
| Dan Mangan Interview | complete int on mulligan stew podcast | The Stew |
| All Roads | Dan Mangan | Being Somewhere |
| Dan Mangan Interview | video interview on tdm youtube channel | Thank You Dan |
| Easy | Dan Mangan | Being Somewhere |
| mulligan stew dot ca | Dan Mangan Interview on Podcast | and tdm youtube channel |
| My Moon My Man | The Fretless and Madeleine Roger | video single |
| Loan me a Dime | Boz Scaggs | Boz Scaggs |
| | | |