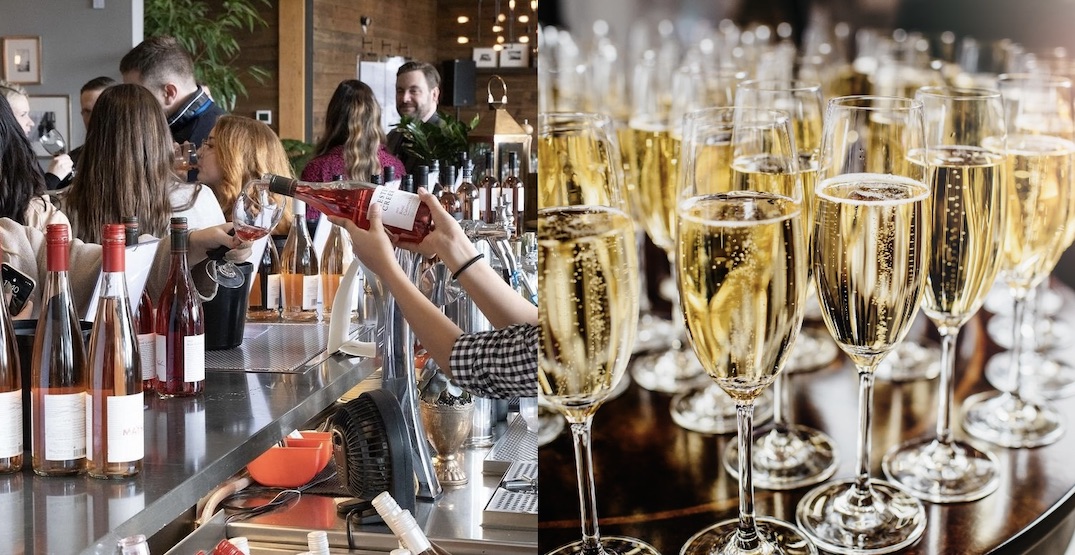 2023 QUICK FACTS  (Ever Changing)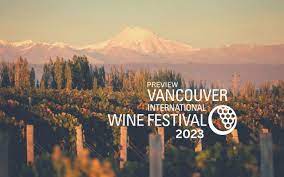 44th annual (founded 1979)
8 days, April 22-30
18,000 admissions
17 countries
147 wineries » 44 wineries from South America
36 events at 19 venues » 26 public events; 10 trade-only events
25 participating restaurants, hotels, caterers
1135 wines, including:  800 wines in the Tasting Room –  335 wines at special events (dinners, seminars, etc)
15,000 bottles poured and/or purchased
THE SHOW
 This is our 17th year of covering the  adventure  of The Van Wine Fest!
For the Executive Director Harry Hertscheg and his top flight team of organizers,  it's their 44th annual.
(Harry and keynote speaker Evan Goldstein will close our series in a couple of weeks)
Although it's still a amazing "blur" I think we did at least 20 interviews in just under four hours.
A mix of winemakers and founders from Chile, Argentina, BC, Lodi, Napa, Sonoma and  Washington!
We could not have made this journey without the help of media/marketing support from Ruby Gillett (Milk Creative Communications) and Danielle Giroux (Director- California Wines Canada)
Thank you both.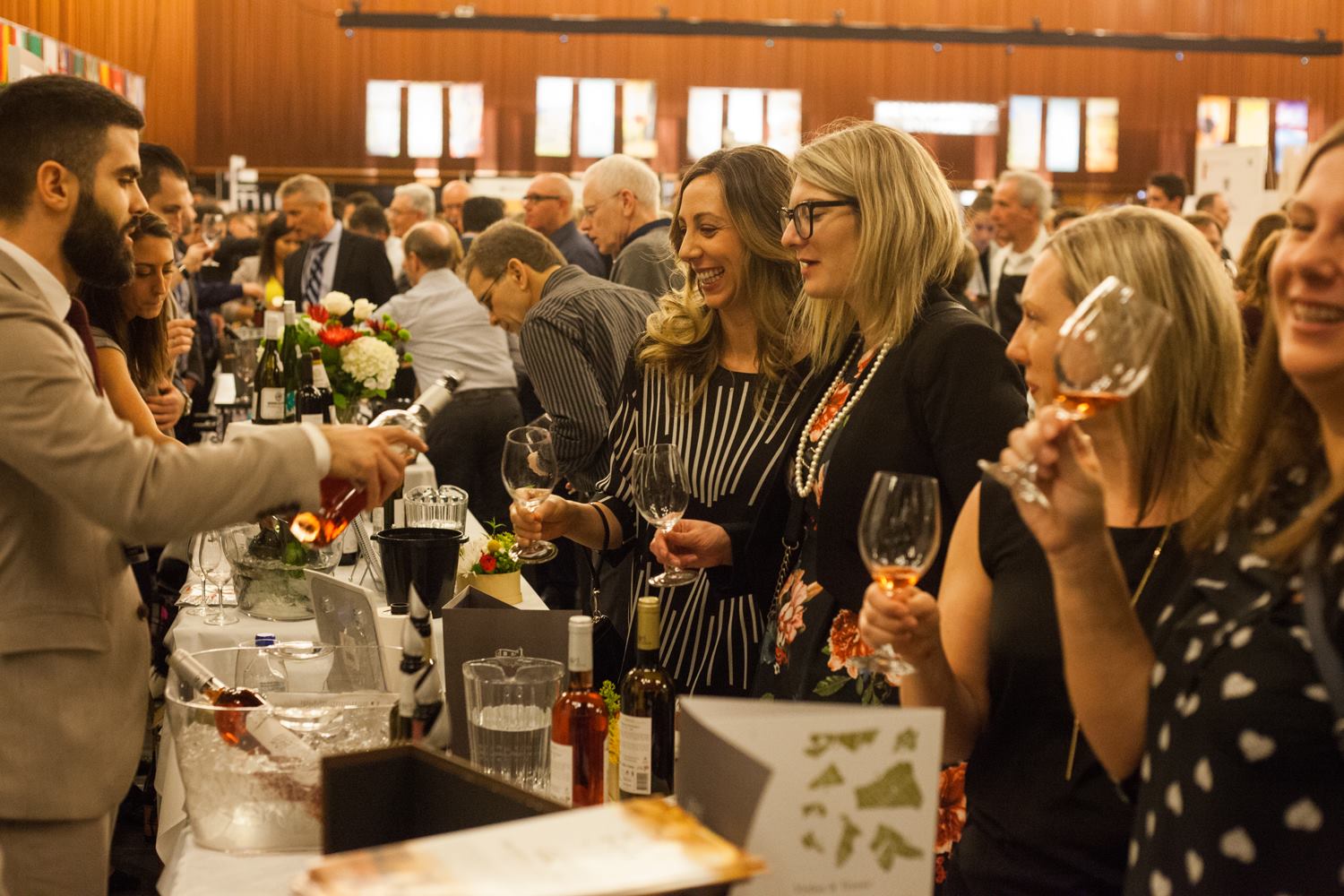 Here's Part One of this years Festival
 We begin with the most amazing friend – Wine Director at Terminal City Club and much admired wine educator, speaker and wine judge,  DJ Kearney.
DJ and I were judging the Lt Governor awards last month and between flights I whispered "will you join me at VanWineFest for a couple of interviews. I love your questions and observations?"
She nodded OK!  How lucky I was to know her?
As promised,  DJ sat down for the first two interviews and to my complete surprise and delight,  she stayed for almost the entire series of chats. A small grouping of chairs – knee to knee –  because the crowd noise gets louder as the minutes click by. A lot of collective chatter.  In the chairs, we all found ourselves leaning in to listen and comment. Tasted many outstanding wines the guests brought.
Loved it.  Best of all, this is just Part One of 3 weeks of interviews.
This weeks guests are:
 DJ Kearney – Wine Director  (Terminal City Club) Wine Educator, Judge, Writer,  Speaker and great friend.
The one and only DJ Kearney with her observations about Van Wine Fest history, the line up of this years wineries and general opinions about the state of today's winemaking. She brings so many memorable stories and details.
@djwines
JJ Dowell – Winemaker Lake Sonoma, Plume Wines. (Russian River, Sonoma, Alexander Valley, Napa Valley)
Jaime started her career "in the arts" at her family's art gallery.
The art of wine came calling. Crooked Vine, Stony Ridge. Then off to New Zealand making high end Pinot Noir at Villa Maria.
Back to California in 2011 to join Bonny Doon, Alpha Omega, Round Pond Estate in Napa and finally joined West Coast Wine Partners – which included the Stewart Family at Quails Gate – to oversee Lake Sonoma and Valley of the Moon Wines.  Plume Wines were soon added to the portfolio.
All that experience shows in her wines.  https://lakesonomawinery.com/
Christa-Lee McWatters – McWatters Collection GM/Family (Penticton)
Tony Holler – Co-Owner Poplar Grove (Naramata Bench)
DJ and I knew this was going to be fast, informative and lots of fun.
Christa-Lee and Tony LOVE talking about wine. Theirs and many others.
But they also have new events and growth.
At Time Family of Wines in Penticton Christa-Lee has opened OROLO Restaurant with Damian Cole as Head Chef.  Fine dining friends.
She was also pouring her Father Harry's last vintage. A  2017 Brut!
Cheers to Harry McWatters.
Tony Holler poured his Pinot Gris "it has to be poured at this event."
And also revealed his new culinary team at Poplar Grove Restaurant.
Timing says Tony "its all about timing" His executive chef moved on to Canoe in Toronto and at the same time Executive Chef Stacey Johnson and Chef de Cuisine Minette Lotz came available at Naramata Inn. Think about it.  That team in that room with that view? Wow!
Truly loved DJ's comments.
On my way into the Convention Centre I bumped into Chris Turyk and his Father Tim from Unsworth in the Cowichan Valley.
I reminded Chris that last year I stood in front of their Unsworth pouring table but the line-up just kept getting bigger and bigger and we never got an interview done.
So, this year we put two chairs together and had a conversation.
About Unsworth, the Cowichan Valley, the Jackson Family adding Blue Grouse to their Cowichan Portfolio, what he was pouring at the festival (Charme de l'ile NV), his journey to Master of Wine status and an update on the Cowichan Wine Festival the month of August.
My thanks to Chris, Tim and Unsworth.
Next Week –  Winemakers and Principals from
Tyler Tennyson – Aquilini (Red Mtn Washington)
Dave Phillips – Michael David Winery (Lodi, Cal)
Justin Hall – Nk'Mip  (Osoyoos)
Michael Kullman – Osoyoos LaRose
Ryan Rech  – Beringer Vineyards (Napa)
Oscar Salas – Santa Rita (Chile)
Pablo Prieto – Vina Carmen (Chile)
STORIES WE'RE WORKING ON
Van Wine Fest Parts Two and Three
The Ones
Noble Ridge
Township 7
Lt. Governors Awards
Cowichan Wine festival