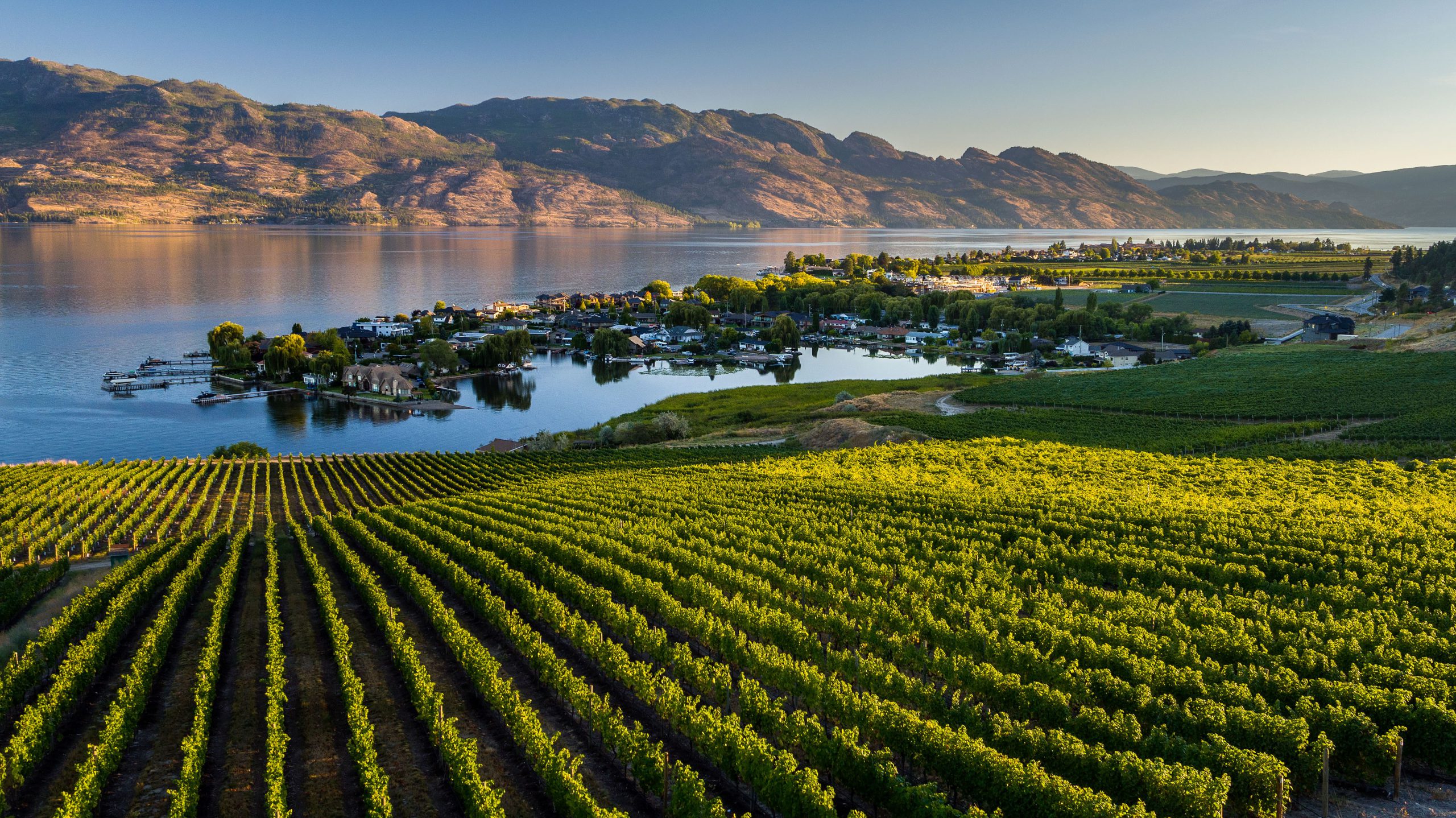 Michael Bartier – Tasting The Brothers  classic portfolio and Rowan Stewart Cellared Chardonnay from QG.
THE SHOW
Michael Bartier: Bartier Brothers  – GM. Co-Owner and Chief Winemaker (South Okanagan)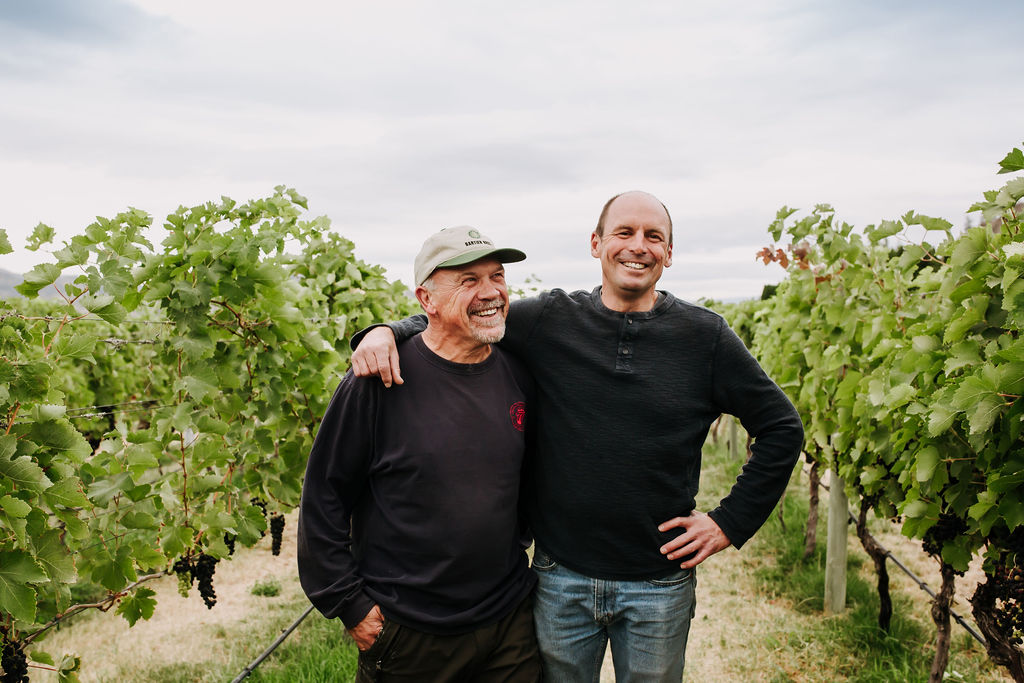 (Don and Michael Bartier)
For a guy who literally fell into the wine business many years ago, he has become,  through his own drive, will and talent,  one of the very best winemakers and visionaries in Canada.
Michael learned his craft as a tradesman at Hawthorne Mountain Vineyards, Township 7 and Road 13, among others. Currently, he acts as a  consulting winemaker and by his leadership, in and out of the bottle, he makes them even  better wineries.
Michael has been on Tasting Room Radio for many years now. He brings smarts, compassion and no BS.
Perhaps once a year we exchange questions and answers, insights and food fights.
This time we're  talking about  the new releases of his classic wines,  and big things like Wieners and Wine Wednesdays, Burgers and Blues, and Bubbles and Brunch.
Plus one really fascinating addition to his resume. Partnering with Boutinot , the biggest negotiant in French winemaking. They love the wines that Michael makes and its now finding its way to many other countries in the wine world.
The wine is called Project B.  We have a very interesting chat about those wines and Michaels role in the process.
 www.bartierbrothers.com
The newest releases of some BB  classics:
Brut N/V
Chardonnay 2022
Semillon 2022
Rose 2022
Merlot 2021
Cabernet Franc 2021
Grenache Syrah 2021
The Orchard Row 2020  a field blend . Pinot Noir/Cab Franc/Merlot
The latest additions to portfolio:
Pinot Noir Rose 2022
Riesling Gruner Veltliner 2021
Pinot Noir 2021
The Goal 2021 Coming in August.
Piquette and Piquette Rose (in four pack cans)
Rowan Stewart – Quails Gate Winemaker: New Developments
Even though Rowan's title suggests new developments, he's really with us this week to take us through cellaring Chardonnay in the Okanagan Valley.
Its always a very interesting experience when new Okanagan white wines are tasted  next to their previous vintages. The tasting takes on a  more serious tone when the wine being tasted is Quails Gate Chardonnay.

Thats because they have gained wine fame with their portfolio of cool climate Chardonnays.
Quails' Gate are true wine pioneers in the Okanagan Valley of British Columbia with more than sixty years of experience in viticulture. The Stewart family settled in the area in 1908. Five decades later, Dick Stewart started to grow grapes in 1961. The winery, Quails' Gate was founded in 1989. Over the next two decades, the entire family became involved in making the company one of the leading producers of premium BC VQA wines.
Rowan is  the latest Stewart to commit to the family business.
The vineyard and the climate are unique: the Okanagan experiences cooler temperatures yet high heat and long periods of sun exposure in the Summer, which provides the ability to grow a multitude of varietals. Due to its latitudinal location, the Okanagan has, more sunlight exposure than most regions in the world. West Kelowna in particular, also sits over an extinct volcano with soil rich in volcanic rock, clay, gravel and glacial till, providing minerals that give wines depth, strength and character.  Vessel Liquor,  Victoria.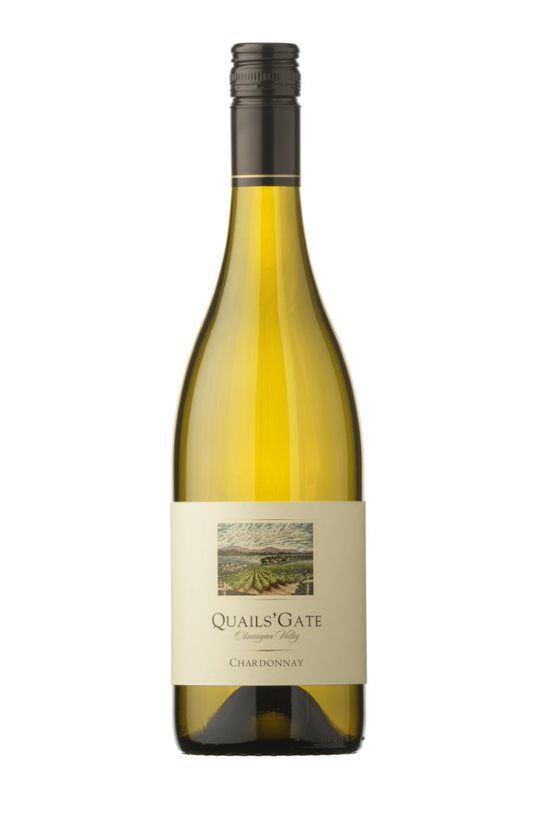 Currently Quails Gate is doing a program of specialty tasting  for wine fans and right now it's Chardonnay. The event is called  Right Place, Right Time.  Well made chardonnays age beautifully. Quails Gate are exploring how their chardonnays  will age. You can as well.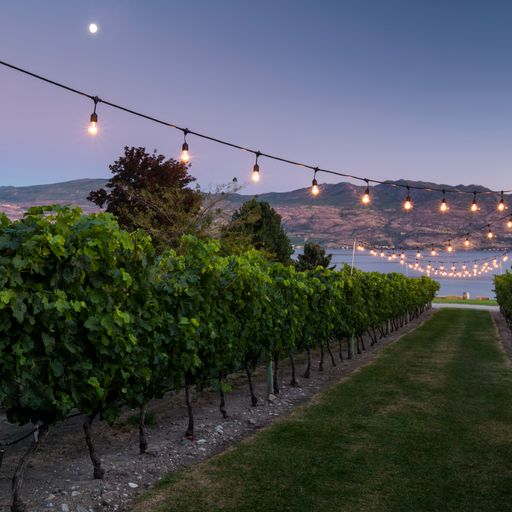 Changing in the bottle from freshness on the nose and palate to aged characteristics like spice and complexity.
Lots to talk about. Which is why Rowan and Quails Gate are guesting on the last two segments.
Here are the wines we tasted.
2013 Estate Chardonnay
2021 Estate Chardonnay 
2015 SFR Chardonnay  (Stewart Family Reserve )
2020 SFR Chardonnay 
www.quailsgate.com
Stories we are working on:
Painted Rock
Fort Berens
Meyer/Mayhem
Cowichan Wine festival
John Schreiner – Good Grog, the book.
The Sipster 2