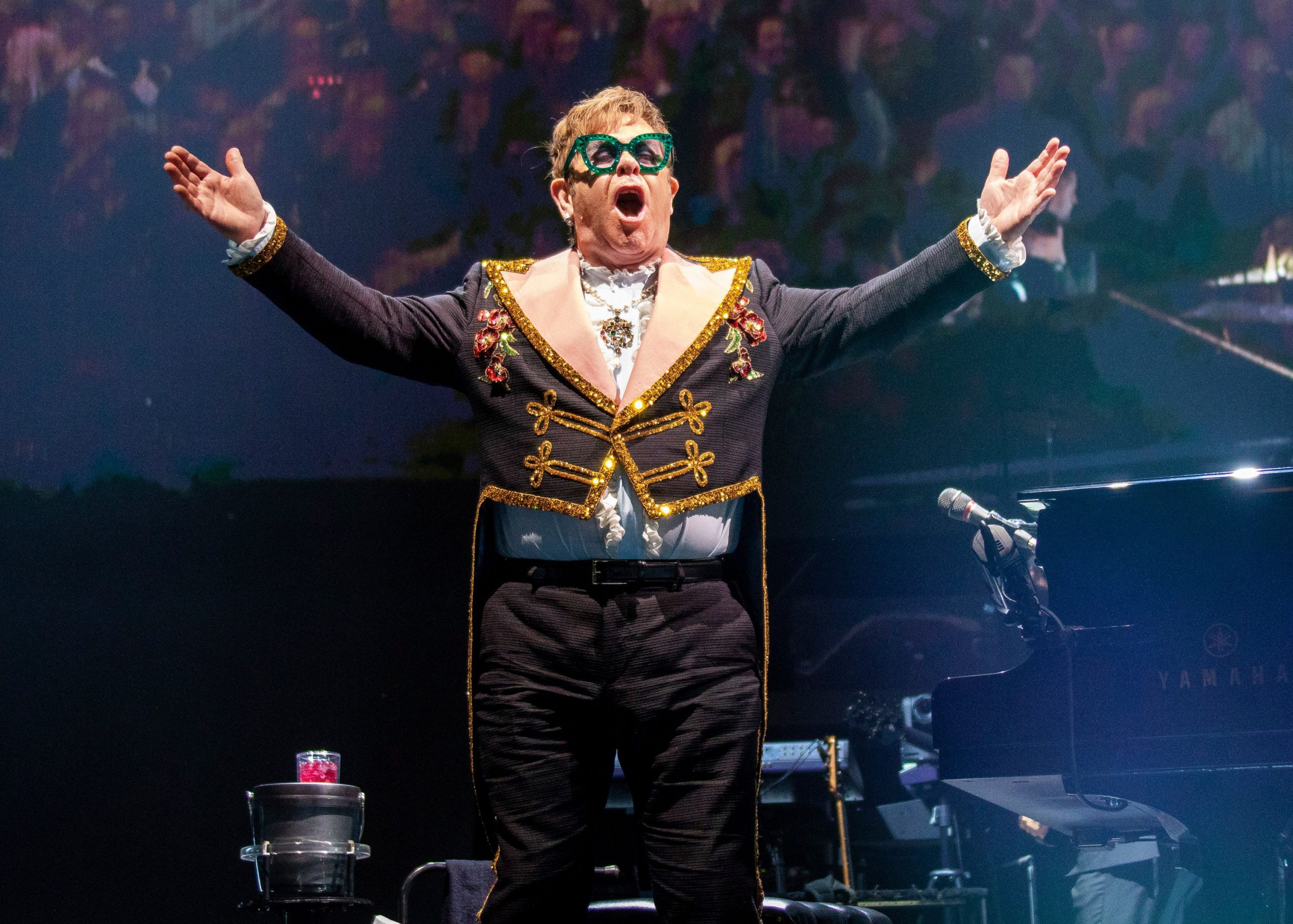 With thanks to Pete Townshend and The Who – lyric from My Generation 1966
Elton John.
The Eagles.
Aerosmith.
Foreigner.
All announcing the final tour of their careers.
Elton finished an epic final tour Saturday in Stockholm.
910 million. In ticket sales.
But before you wave Bub Bye to music heroes of the 70's and 80's,  just know there are others out there still moving forward. 
Sting. Clapton. U2. Steely Dan. Fleetwood Mac,  McCartney and Ringo. Dylan. Joni.  Neil,  and The Rolling Stones.
Leading the charge and flying the flag is 73-year-old Bruce Springsteen. 
Bruce is on tour and the other night at the end of a 3-hour set in London's Hyde Park he told the 63,000 fans about the band he first played with when he was 15.
"Death is like you're standing on the railway tracks with an oncoming train bearing down on you, but it brings a clarity of thought. It pushes you to seize the day, to savour, with urgency, the time and the people you have left". And then he sang his final song Last Man Standing, a song about the passions of youth, the time in your life when "it's all hellos" before they are outnumbered by "hard goodbyes"
Instead of trying desperately to be 25, as a much older version of himself, he sings about the years in between. What happened to the listener, the song and himself? Poignant, is a shared deep-felt emotion that will stay with many forever.
Having lived my life with their joyous noise I look forward to celebrating…
The Music – The Songs – The Memories with these songs and how the original lyrics have taken on new meaning. Especially Joni's.
Bruce – Last Man Standing "When all our summers have come to an end /I'll see you in my dreams" 
Paul – The End of The End
Elton – Goodbye Yellow Brick Road
Eagles – The Long Run
Bob Dylan – Forever Young  (Shadow Kingdom)
Stones – The Last Time
Joni – Both sides Now (live)
PLAYLIST:
| | | |
| --- | --- | --- |
| The Summer Stews | Terry David Mulligan | @CKUA |
| Weightless (Live) | Matt Anderson and The Mellotones | Live at Olympic Hall |
| The World is a Ghetto | Los Lobos | Native Sons |
| Funky Rhetoric | Lee Oskar | Funky Rhetoric |
| Freedom Highway | Rhiannon Giddens (with Bhi Bhiman) | Freedom Highway |
| Deane House – River Cafe | Coming UP on Summer Stew New Buckley | [email protected] |
| Prairie Town Dreams | Mariel Buckley | Everywhere I used to be (deluxe) |
| Watching the river flow | Duke Robillard | Six Strings of Steel |
| On Broadway | Melissa Etheridge | On Broadway |
| The Summer Stews | TDMulligan | playlist mulliganstewdotca |
| Dreams to remember | Toots and the Maytals | Toots in Memphis |
| Rolling On | The Wood Brothers | Heart is the Hero |
| Waiting for the Bus | ZZ Top | Tres Hombres |
| Jesus just left Chicago | ZZ Top | Tres Hombres |
| Ain't no sunshine | Sting | Ten Summoners Tales (deluxe) |
| These are The Summer Stews | Terry David Mulligan | Year 27 |
| Thoughts and music on 'hard goodbyes' | Mulligan Stew with tdm | mulliganstewdotca |
| Goodbye Yellow Brick Road (live) | Elton John | One Night Only |
| The Long Run (Live) | The Eagles | Legacy (Santa Monica Civic) |
| The last time | Rolling Stones | Singles 63-65 |
| Forever Young | Bob Dylan | Shadow Kingdom |
| The end of The End | Paul McCartney | Memory almost full |
| The Summer Stews | -TDMulligan | Playlist – mulliganstewdotca |
| Last man standing | Bruce Springsteen | Letter to you |
| Mulligan Stew | The Summer Stews 2023 | Embrace these days |
| Both Sides Now (live) | Joni Mitchell (Brandi Carlile) | Newport Folk |
| Coyotes Banff | Please say hello from me | Coming UP = Songs for Leilani |
| Going down to sing in Texas | Iris Dement | Working on a World |
| Mulligan Stew – The Summer Stews | Songs for Leilani | Next week – Mariel Buckley |
| Say a little prayer for me | Aretha Franklin with Royal Symphony | A brand new me |
| Slow Hand | The Pointer Sisters | Black and White |
| Sweet Leilani | Chris Isaac | Baja Sessions |
| Thanks for listening and donating | you ARE donating, right? | Next week – Mariel Buckley |
| Richard Pryor | Shawn Hall (Harp and Axe) | single |
| | | |