Updates on Sons of Vancouver Whisky and Tomato Wheels Lambrusco
THE SHOW
Today's Podcast is Sponsored by:

Welcome to Tasting Room Radio
James Lester – Co-Founder of Sons of Vancouver Distilling
We thought it was time to revisit two stories that caught our attention. Both are small companies that can get lost in all the posing and shouting of the sales business.  These are clever, talented and passionate friends who banded together to make their dreams come true.
Starting with Sons of Vancouver Distilling.  We first did a feature on SOV in March when they shocked the Canadian Whisky Awards by being the first craft distillery to win the 2023 Canadian Whisky of the Year in Victoria.
They lead with big flavours, high-rye expressions and prefer to bottle their whiskies at barrel-proof.
They release whisky in really really small batch quantity, 2-3 times a year!
Their labels give you an idea of how much fun they're having….
Summer road trip across the Midwest
Marshmallows over a campfire
Cigarettes on a leather jacket
And the trophy winner  –  palm trees and a tropical breeze!
Core Products are:
No. 82 Amaretto
Chill Vodka
Junicopia Gin
Quadruple Sec
Vodka Vodka Vodka
Barrel-aged Amaretto
And others.
Our guest is the completely engaged and charming co-founder James Lester. We found him in an airport boarding lounge on his way to pour at the  Prince George market.
He had sent me a taste of their latest and sold-out whisky Desert Grass and Blue Agave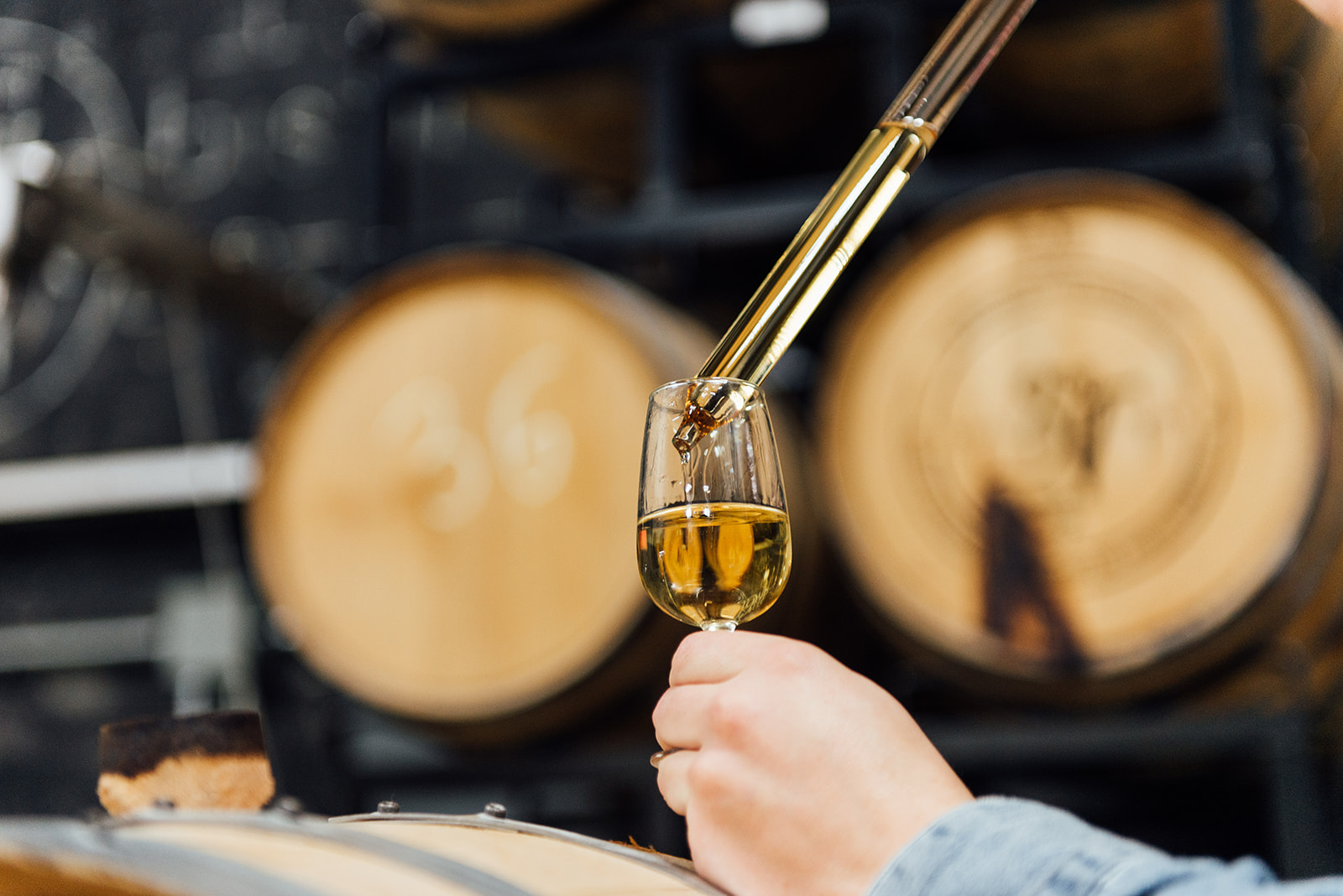 The back label starts with the line:
"The whisky you want your good friends to drink when you're dead."
this whisky will make you feel like you're sipping a glass in a Mexican cantina.
100% rye aged in ex-bourbon barrels,  then finished in 3 separate mezcal barrels  A truly unique expression of rye that might just have you reaching for a slice of lime.
"It's joyously good"  tdm
---
Moirae Choquette – Founder of Tomato Wheels
This original story was also in March of 2023.
It was a feature on outstanding Calgary sommelier Brad Royale and his company Kitten Swish.
Brad mentioned a Tomato Wheels Lambrusco that he had been involved in.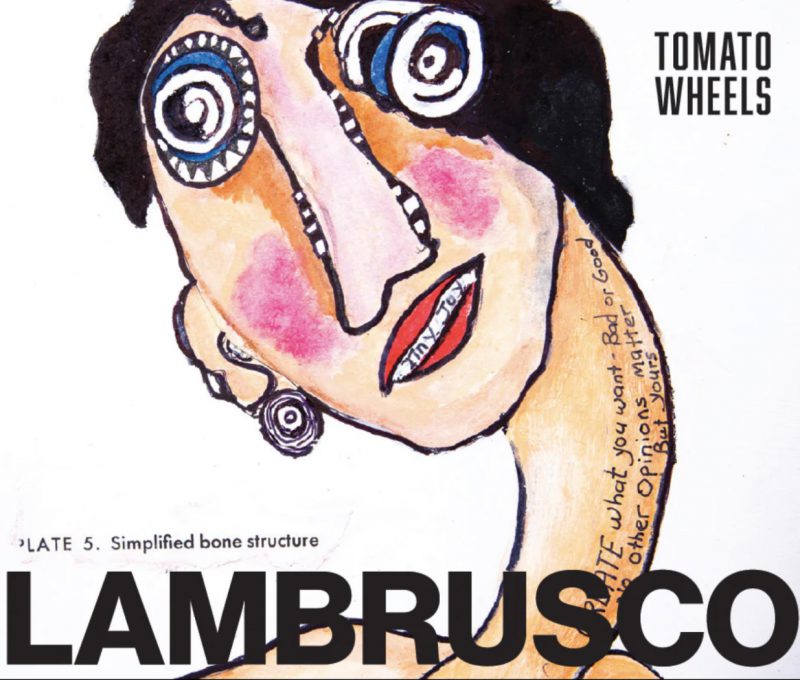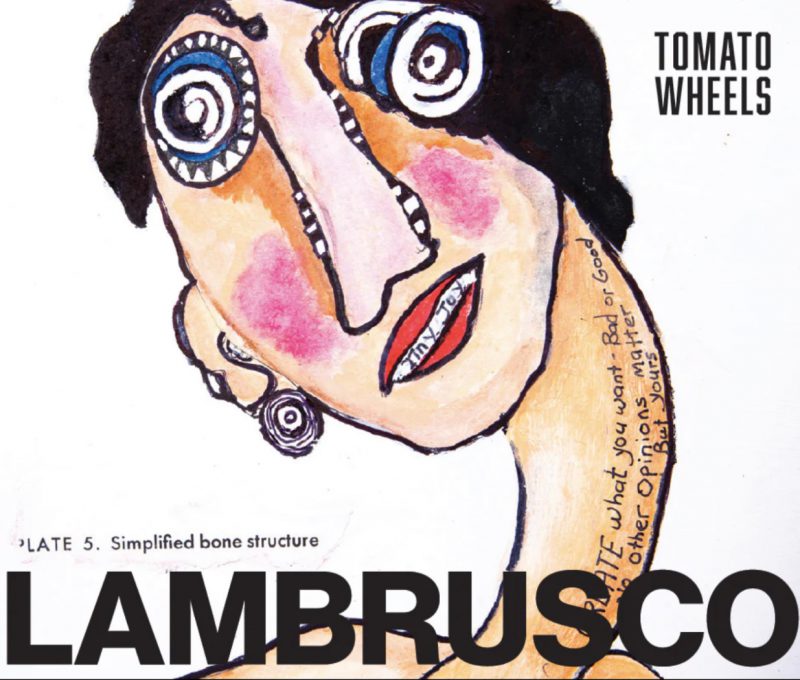 The founder of TW is Moirae Choquette whose specialty was highly creative marketing and communications concepts.
Moirae discovered Lambrusco and immediately started doing research on this sparkling red wine. The first thing she found was – you couldn't find it.
A large gap in the various markets she was planning on.
She got a hold of Brad and asked him to advise on where she could find top Lambrusco growers in Emilia-Romagna, Italy.
Moirae is now working with a fourth-generation family-owned and operated vineyard in the Lambrusco pocket of Italy. They've been making Lambrusco since 1925
They are growing and creating an exclusive Lambrusco for her Tomato Wheels label.
Yes, it is worth all the work and time and $.  It's a glorious adventure to taste this wine and immediately figure out what to pair with it.
I found Moirae in an airport in México. She's planning to launch her Lambrusco in Mexico soon. She says – her favourite pairing is Mexican food. I say red sauce pasta.
Both winners because you follow with outstanding wine.
Lambrusco is highly recommended by the team at Tasting Room Radio.  Tomato Wheels is perfect for sharing and discovery over a meal. Italy in a glass.
STORIES WE'RE WORKING ON
Swirl BC – huge wine pour in Vancouver.
From Wine BC