hello
Red Robinson died this year.  A sell-out crowd of fans and many friends filled The Commodore Ballroom to remember the man who singlehandedly brought rock and roll to Canadian airwaves. Millions of listeners truly loved him in and around Vancouver and  Red was directly responsible for the first wild formative years of rock on radio North of the Border.
Red also introduced black artists to a generation who had never heard of them.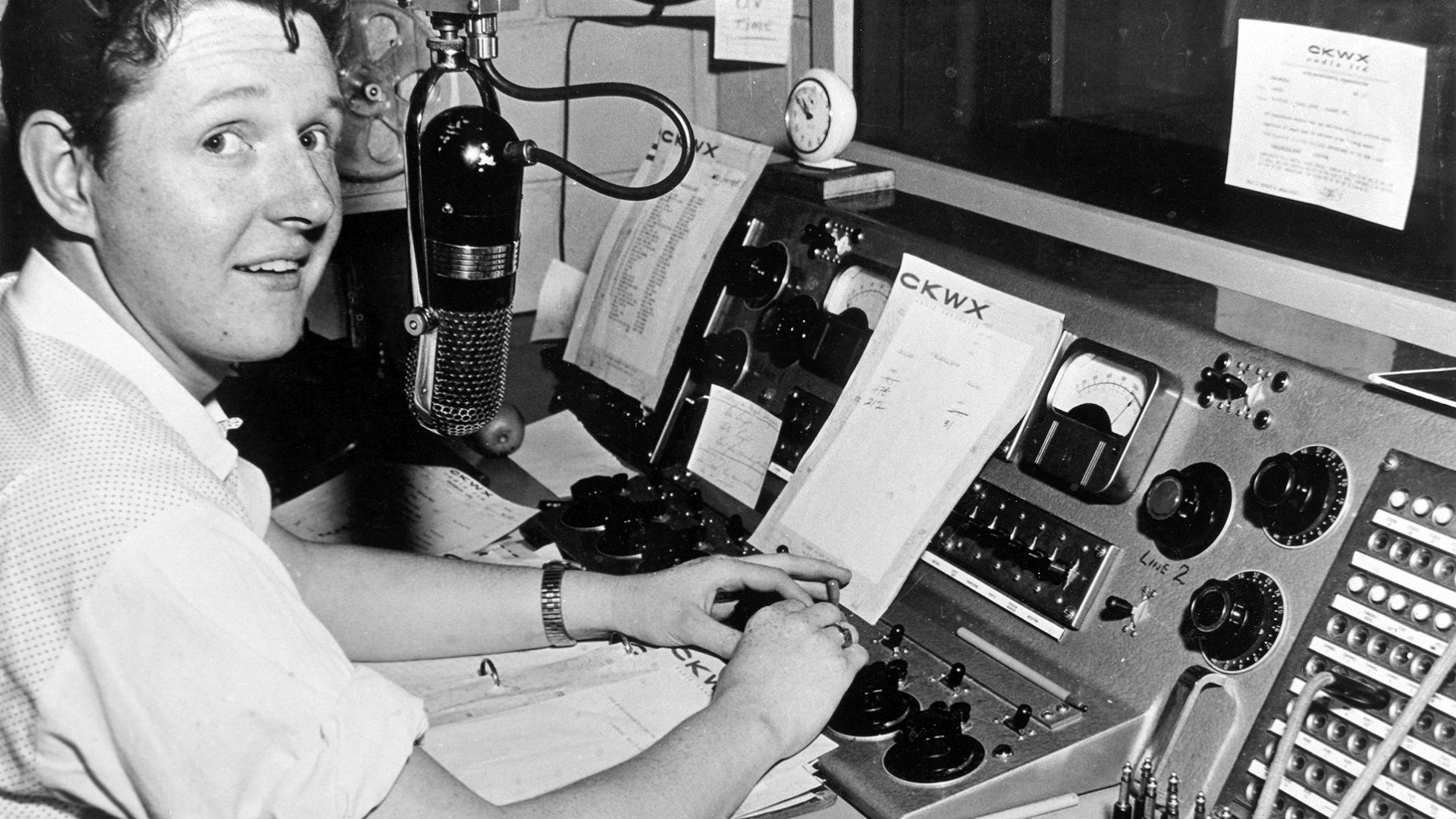 Talk about being in the right place at the right time. Red was directing traffic at the Rock Crossroads.
He was recognized for his place in music history by being inducted into the Rock and Roll Hall of Fame in Cleveland. (also called and hired me on the prairies and brought me back to Vancouver. Red changed my life.)
In the last two years of Red's life, I decided to ask my friend to sit down on Zoom and allow me to ask questions about the artists he met and became friends with and the lives he changed in his audience.
Just think about it …Red got to interview and introduce
Elvis Presley
Roy Orbison
Fats Domino
Little Richard
Jerry Lee Lewis
Everly Brothers
Chuck Berry
Johnny Cash
Bill Haley
Buddy Holly
Ray Charles
Sam Cooke
Bo Diddley
James Brown
The Beatles
I interviewed him twice… March 2022 and October 2022.
I felt the first one was not his or my best and thus the follow-up.
Those were the last two interviews he did.
That's Hour Two of The Stew – Hour One as donor-driven suggestions and requests. Connect Canadian artists who toured and recorded in the USA and American artists who chose to play live and record in Canada.  Plus we play the best of us
Joni. Neil. The Band. As many as we can fit in.
PLAYLIST:
| | | |
| --- | --- | --- |
| The Stew-Remembering Red Robinson | Terry David Mulligan | Canada Day 2023 |
| sweet Caroline | Neil Diamond | Best of Neil |
| copperhead road (live) | Steve Earle | Live in Calgary (Copperhead Deluxe) |
| A cade of you (Live) | Kris Kristofferson and Brandi Carlile | Joni 75 |
| Under Pressure (live) | Queen | Queen Rock Montreal |
| If you could read my mind | Johnny Cash | CASH |
| A Salty Dog (live) | Procol Harum | Live in Concert. Edmonton Symphony |
| The last 2 Red Robinson Interviews | with Terry David Mulligan | Details MulliganStewdotca |
| Up in Canada | The Sheepdogs | Changing Colours |
| Beyond the Stars | Tami Neilson and Willie Nelson | Kingmaker |
| Deane House (Stampede) | River Cafe (Folk Festival) | Make a reservation |
| Helpless (live) | The Band with Neil Young (& Joni Mitchell) | The Last Waltz |
| Four Strong Winds | The Band with Neil and Joni | The Last Waltz |
| Suzanne (Live in Vancouver) | Leonard Cohen | Cohen Live |
| Manitoba Sunset at Motel 6 | Tami Neilson | Sassafrass |
| Mulligan Stew | TDMulligan | [email protected] |
| NEXT – Remembering Red Robinson | His last 2 interviews | with TDMulligan |
| Red Robinson Interview from 2022 | with Terry David Mulligan | Red's inducted in the Rock Hall of Fame |
| I got a woman | Ray Charles | Ray Charles |
| DJ Red Robinson Rock Hall of Fame | Interview with TDM | Complete interview on Mulligan Stew Podcast |
| Heart Break Hotel | Elvis Presley | 30 #1's |
| Red Robinson Interview | Complete interview on tdm YouTube channel | and Mulligan Stew Podcast |
| Lucille | Little Richard | Good Golly |
| Red Robinson The Last DJ | Interview with TDM | Rock Hall of Fame |
| Only the Lonely | Roy Orbison | Sings Lonely and Blue |
| Red Robinson – The Last DJ | Inducted into Rock Hall of Fame | Interviews from 2022 |
| Johnny B Goode | Chuck Berry | Best of |
| Red Robinson – Rock Radio Pioneer | These are his last two interviews. | with terry david mulligan |
| Lewis Boogie | Jerry Lee Lewis | Goldies R&R |
| Complete Red Robinson Interview | Mulligan Stew Podcast | and TDM YouTube Channel |
| Blueberry Hill | Fats Domino | Best of |
| Red Robinson | Canada's first rock DJ | Reflections on his career |
| Trying to get to you | Elvis Presley | Best of |
| Coyotes Banff – wishes U Happy Canada Day | Red Robinson – The First and Last DJ | complete on Mulligan Stew Podcast and YouTube Channel |
| Since when | 54.4 | La Difference – A History Unplugged |
| ooh baby hold me | Colin James | Miles to go |
| Drive all night | The Bros. Landreth | Come Morning |
| Happy Canada Day | How Lucky are weeeeee | To live on this spot on Earth? |
| For loving me | Gordon Lightfoot | Lightfoot |