hello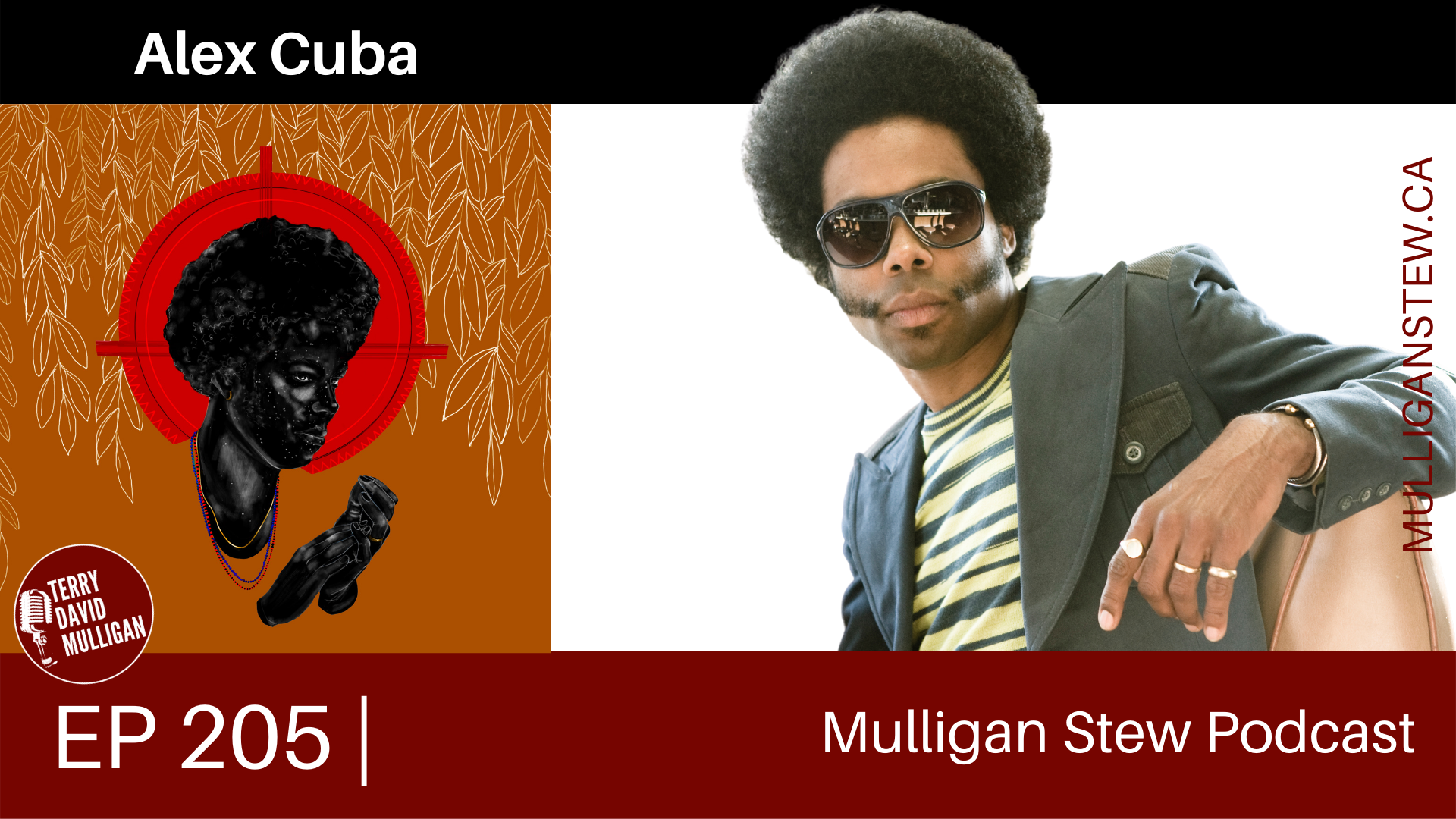 Born in Cuba,  Alex fell in love with a Canadian beauty & immigrated to Canada.  Alex packed into his belonging's his many songs and sharp knowledge of the history of Cuban music.
Mendo is his 9th album.
With those 9 albums, Alex has won 2 Juno awards and is up for another this month.  He's also won four Latin Grammy Awards and at the recent 2022 event, he won his first Grammy Award.
Alex is a completely self-contained artist. Put an instrument in front of him and very likely he can play it.
During the Covid pandemic, he decided to collaborate with other players, singers and songwriters. The songs came alive and Mendo became yet another turning point in his career.
Alex has been on Mulligan Stew before. On the Juno couch in Calgary with Jim and Devin Cuddy and again on Zoom.
So happy to welcome back a Spanish-speaking, English riffing star on the rise.
Alex Cuba brings Mendo. (The essence of the soul)
Biography:
Though raised in Artemisa, an hour outside of Havana, Alex Cuba's artistry is as far-flung as the place he has settled and lived for over fifteen years: Smithers, BC, 14 hours north of Vancouver. His music at once incorporates his roots and is a unique amalgam of styles, having collaborated with artists ranging from Jason Mraz to Ron Sexsmith and Nelly Furtado; and bringing together melodies, popsoul hooks and rock chords in songs that may seem to bear little resemblance to traditional Cuban form.
A forward-thinking, indie-minded artist, Alex has amassed a steadily growing following among critics and fans. With over 20 awards and nominations to his name, including 4 Latin Grammys and two Junos Awards and three Grammy nominations.
Alex carries his Cuba within, incorporating subtle jazz influences, gained from his early years as a bass player in Cuba, and tasteful, sophisticated chords and lyrics expressing his poetry in an undeniably Cuban way. His growing body of work defines a unique musical place in the Latin diaspora.
Building on the 2017 Grammy nominated release Lo Unico Constante with its back to roots introspection, his latest collection of songs was released in September 2019 on the full length album "Sublime", featuring six songs with Latin American singers and songwriters. Alex joined with Toronto based engineer, John Bailey to record in Gibson's BC at The Farm Studio.
The decision to record all the instruments came to Alex Cuba years ago when making demos for new songs and wanting to share that undeniable personal sound.