hello
Angus An/Kurtis Kolt. Creative pairings at New Fat Mao/Fort Berens Releases
THE SHOW
Fat Mao—meaning "prosperous cat" in Cantonese—is a casual open-kitchen concept by Chef Angus An, dishing up Thai-style noodle soups plus southeast Asian sides and drinks.
Flavourful made-from-scratch broths and locally sourced noodles are accompanied by smaller dishes of B.C. seafood, house-made tofu, and seasonal vegetable salads. Chef Angus recommends customizing your noodles with your choice of spicy sauces, oils, and tangy vinegars to personalize your own fun, comforting, and interactive meal.
"Fat Mao is an ode to the small storefronts handed down through several family generations that specialize in making one single dish over and over," explains An. "I want our guests to pull up a stool and enjoy a bowl of their favourite noodle soup with a good novel for years to come."
While the small and focused downtown menu features many fan favourites from the original Fat Mao, it will also offer a handful of tempting dishes from ceviche to rotating flavours of shaved ice that are exclusive to the new location.
Debut highlights include braised brisket noodles served with Asian celery and fried garlic; Nam Ngaio—a Northern-style tender pork-rib noodle dish with pork-blood cake, red cotton tree flowers, and fermented soybean; Albacore tuna ceviche with aromatic herb dressing and crispy taro; and Thai-tea shaved ice for a sweet finish, served with grass jelly and condensed milk with Thai iced-tea panna cotta.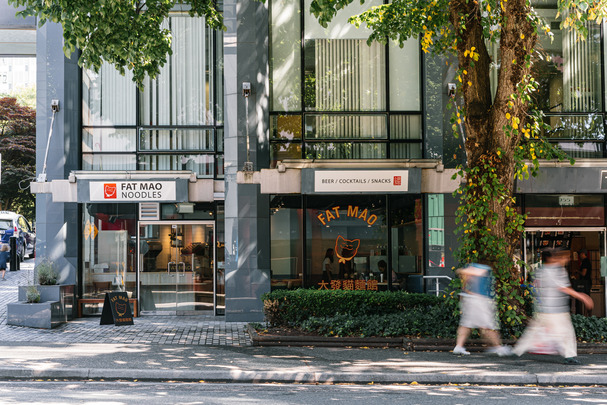 (Fat Mao Noodles –  Downtown Vancouver)
Angus An – Chef. Author. Restaurant founder.
The list of award-winning restaurants created and launched by Angus and his wife Kate is truly impressive.
Gastropod (Top 200 in the World – Zagat)  Rebranded to Maenam (best Thai 8 years running- Top 25 in  Canada & 2016 VanMag Restaurant of the Year)
Now, Angus and Kate have created Longtail Kitchen/Fat Mao/Freebird Chickenshack/Sen Pad Thai/Popina Canteen and  Fat Mao Noodles.
Kurtis Kolt –  Has enjoyed consulting on the wine program at Maenam in Vancouver along with leaping into random adventures with chef/proprietor Angus An through various pursuits, from James Beard House dinners to pop-up Sherry bars. Now Angus has opened a second Fat Mao location in downtown Vancouver and he's fully on board.
It's a tricky food and wine room in that customers are in and out quickly. There's simply not time to choose,  open and pour wines so Kurtis gathered together fine wines in cans and MagBags. This is like the food and wine version of a high-wire circus act. Every dish is an orchestra of flavors and textures. The challenge for Kurtis is – which of the many flavors and spices do you want to pair your wines with?
As for the wines…
Sharply priced wines ($6-$21) are available at Fat Mao Downtown in a wide variety of serving sizes: by-the-glass in three, six, or nine ounces; and by the can in 250 mL (5 oz) single-servings, 375mL (12+ oz) 'half bottles', and 473 mL (16 oz) equal to a couple of glasses. Notable wines featured on the current list include selections from British Columbia's JoieFarm, Orofino, Birch Block, and Averill Creek, plus contemporary Californian gems like Ferdinand Albariño and Matthiasson's Barbera-driven 'Tendu' Rosé.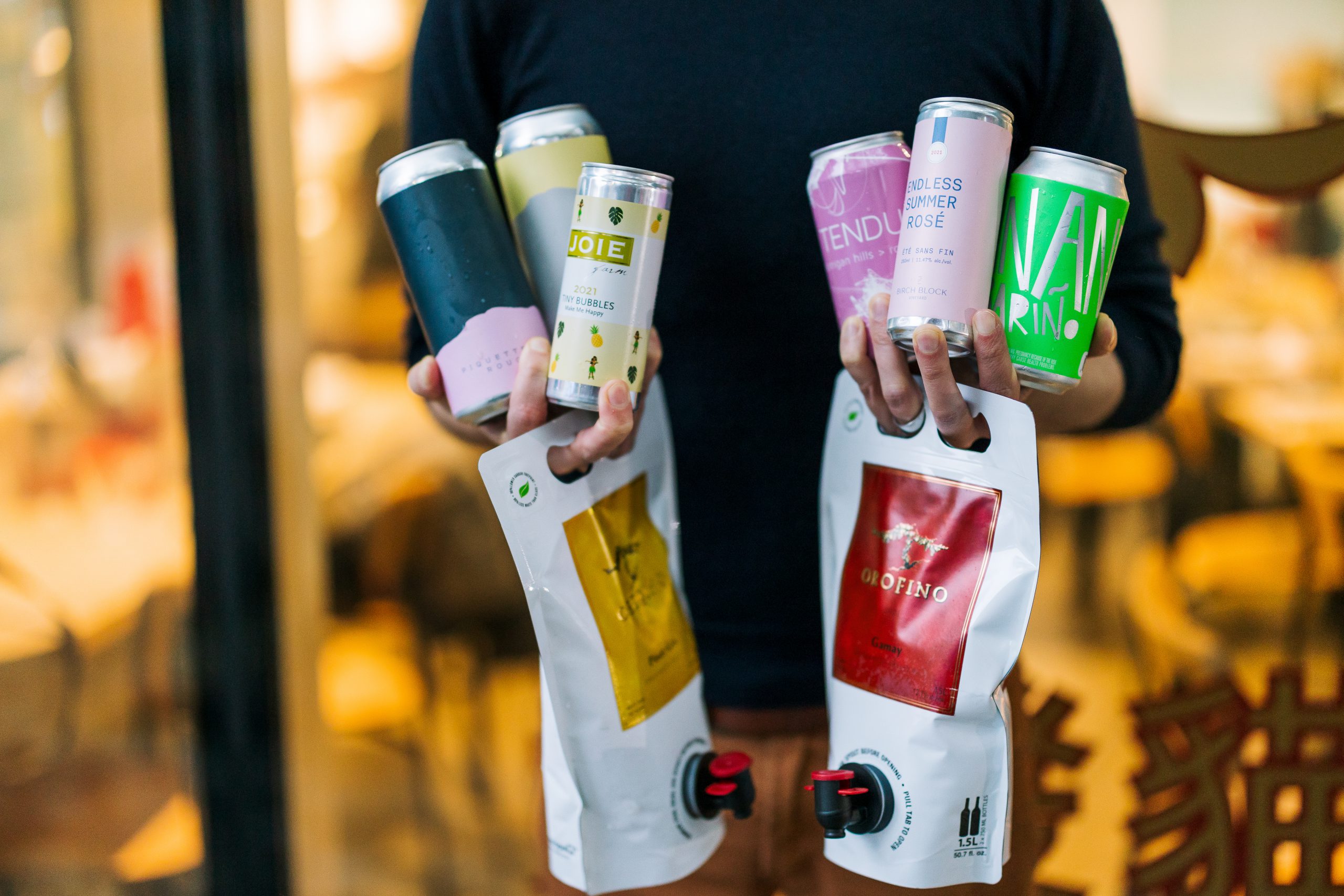 Loved this conversation – It Rocked, just like Fat Mao.
Visit fatmaonoodles.com and follow @fatmaonoodles on Instagram for more information and up-to-date specials.
Rolf De Bruin  Co-Founder & Co-Owner Fort Berens Estate Winery   (Lillooet)
#3 Best Small Winery in Canada
It's a routine I've been engaging in for many years now. Checking in with Fort Berens Estate Winery in Lillooet.
As I drove through the Lillooet area one year on a trout fishing trip, I could hear Harry McWatters distinctive voice in my ears…
"keep an eye out on that rangeland, could be a fine place for vineyards"  Harry was right.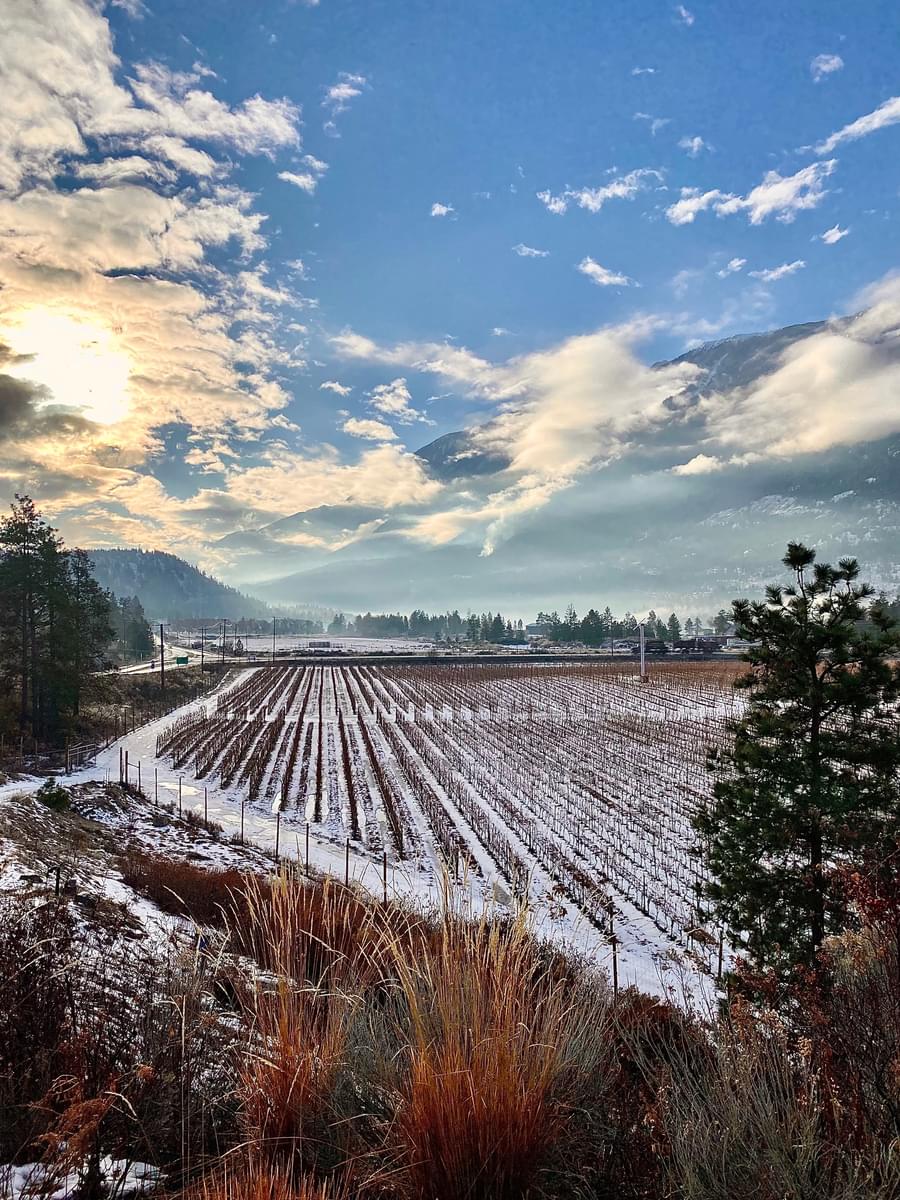 For 12 years now Rolf De Bruin and his wonderful wife Heleen have been leading a hard-working vineyard and wine-making team out on Highway 99 between Whistler and Cache Creek/Kamloops.  High Country.  Cold in the Winter. Usually the hottest place in Canada in the Summer.  They have winemaking essentials.  Lots of land, heat, and water.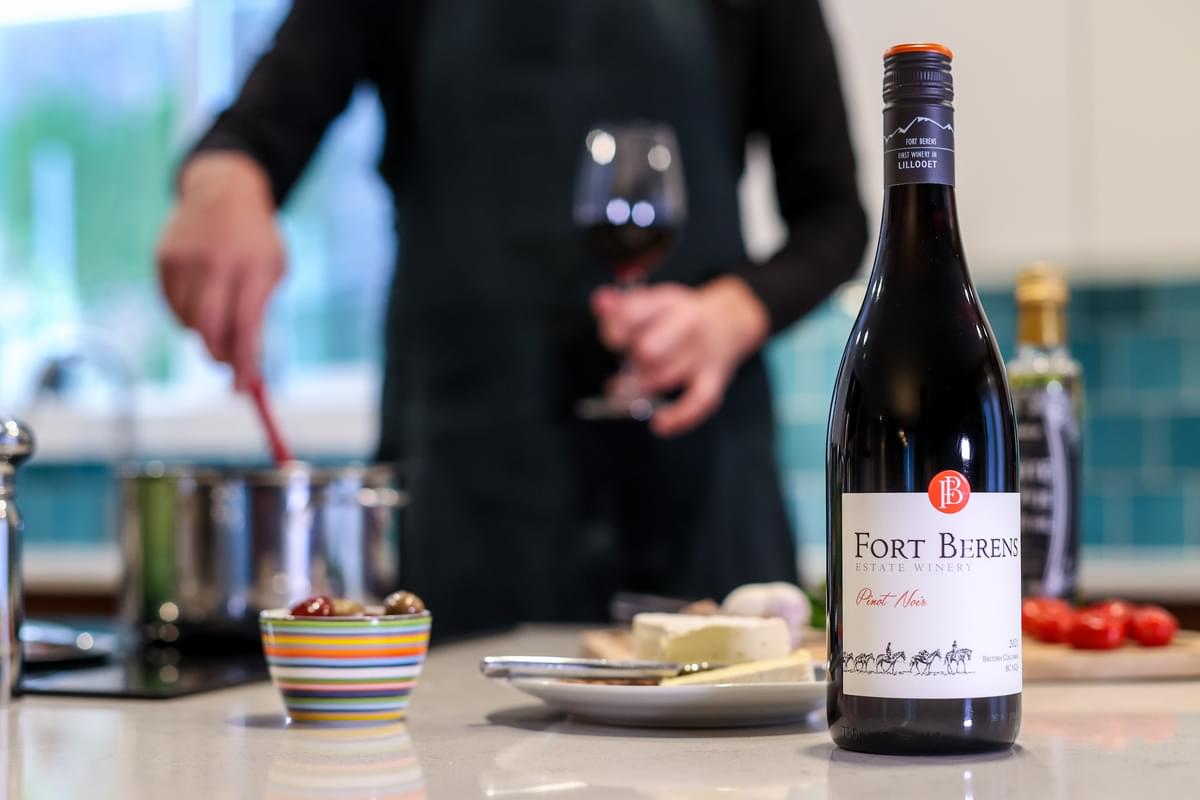 Rolf has been planting additional vineyards and we're now starting to see more Reserve Estate wines in Spring and Fall.  One day, all the wines will come from the estate.  That's the plan, Stan.
Right in the middle of the pandemic, they managed to find, hire and transport a new winemaker/viticulturist Alex Nel.  All the way from South Africa.
Keep in mind that the 2021 growing season included "the heat dome". In Lillooet, they dealt with the highest temperature ever recorded in June, then came the wildfires.  The vineyards managed to avoid the fires but they essentially shut down to survive The Sun and rebounded when the heat normalized.
When the town of Lytton was ravaged by wild fires, Fort Berens created a Pinot Gris release from one of the vineyards that the fires didn't damage.
100% of the monies raised went to support industry partners through Lytton Strong When a silent auction and corporate sponsorship dollars were added,  a total of $164,000 had been raised.
They immediately started rebuilding the Lytton outdoor pool, where the community always gathered. (did I mention it's the hottest place in Canada?)  Good people!! Congratulations all.
Here are the latest releases from Fort Berens
 Meritage 2020 (available now)
Cabernet Franc 2020 (available now)
Pinot Noir 2021 (available now )
Riesling Reserve 2021 (will be released in March 2023)
White Gold 2021 (will be released in March 2023)
STORIES WE'RE WORKING ON
Van Wine Fest 2023
Haywire releases
The Mezcal of Oaxaca
Okanagan Wine Festivals
Lt Governors Awards