hello
"Fearless, untethered arrangements… Wainwright's fifth LP has artistry galore"
– MOJO ****
On par with Patti Smith's early work with albums such as "Horses" and Neil Young's "After the Gold Rush"
 – The Toronto Star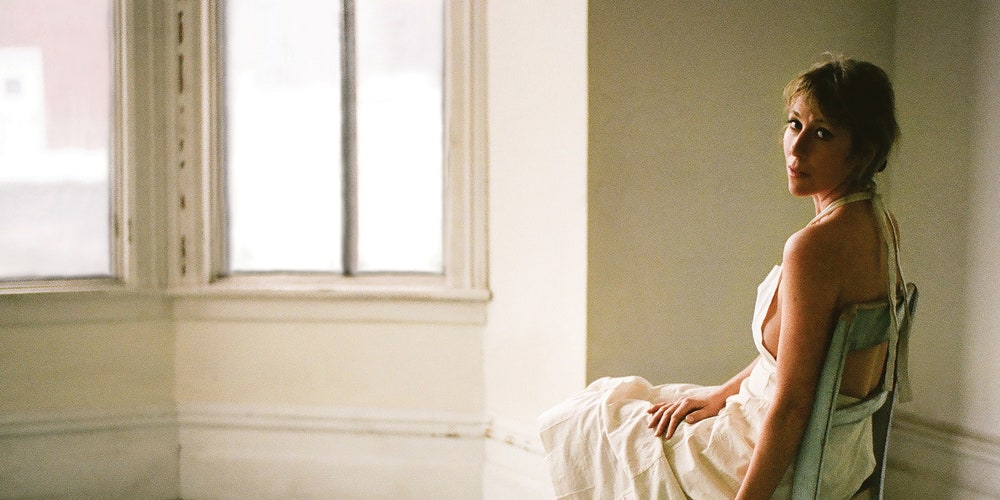 Martha has a beautiful new collection of songs called Love will be reborn
It's been 5 yrs. since I last talked to Martha Wainwright. My first question was "how were those 5 years for you"?
She stopped answering almost 10 minutes later. Covered a lot of moments such as  a divorce and fighting for the custody of her children. (Justice)  All artists should attempt to be this forthcoming.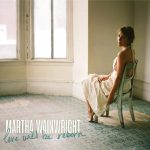 A marriage falling apart (Hole in my heart) and the title track about belief in herself,  seeking & finding a new heart. (Love will be reborn). We'll  also play the wonderful Body and soul
Martha starts her world tour Sunday at a music festival in Nashville. Followed by 2 nights Monday & Tuesday  in London.  Canadian dates in November.
The complete interview will drop right after The Stew finishes. On the Mulligan Stew Podcast.
And the surrounding playlist includes new music from
Tom Petty and the Heartbreakers
Steve Mariner
Bahamas (interview coming)
Steely Dan Live
Joey Landreth
Andy Shauf
Marc Jordan and Amy Sky
Whitehorse (interview coming)
PLAYLIST:
| | | |
| --- | --- | --- |
| The Stew Sept 18 | Our guest is Martha Wainwright | |
| I got you babe | Bahamas | Live to tape Vol 1 |
| Aja (live) | Steely Dan | North East Corridor |
| All that you dream | Joey Landreth | single |
| www.deanehouse.com | www.river-café.com | |
| Border Song | Elton John | Elton John |
| Spanish on the Beach | Andy Shauf | single |
| Free Fallin' | Marc Jordan and Amy Sky | He Sang She Sang |
| www.mulliganstew.ca | Our Guest is Martha Wainwright and her fine new album | |
| Heard it through the grapevine (live) | Amy Winehouse | Live of Jools Holland BBC |
| Let it lie | The Fretless and Bros Landreth | Let it lie |
| What is Hip | Tower of Power | Tower of Power |
| TDMulligan – The Stew | Martha Wainwright guests in Hour Two with new music | |
| Diamonds on the soles of her shoes (Live) | Paul Simon and Ladysmith Black Mambazo | Concert in Hyde park |
| Play it safe | Whitehorse | Strike me down |
| julierohrYEG | We love you Julie. You live in our hearts. | |
| The Long Goodbye | Jann Arden | The Long Goodbye |
| This is Mulligan Stew – with tdm | www.mulliganstew.ca | |
| Paper in fire | Alan Doyle | Rough Side Out |
| It could happen to you | Blue Rodeo | Tremelo |
| Walls (No 3) | Tom Petty and the Heartbreakers | Angel Dream |
| To Live | Norah Jones | Pick me up off the floor |
| Martha Wainwright brings her excellence to The Stew | Soon..very Soon. | |
| Petitie Danse | Steve Marriner | Hope dies last |
| www.nobleridge.com | Martha is NEXT | |
| The one and only | Shari Ulrich | Best of |
| www.mulliganstew.ca | complete Martha Wainwright Interview on MulliganStew Podcast | |
| Martha Wainwright Interview | Love will be Reborn | |
| Love will be reborn | Martha Wainwright | Love will be Reborn |
| Martha Wainwright Interview | complete Martha Wainwright Interview on MulliganStew Podcast | |
| Justice | Martha Wainwright | Love will be Reborn |
| Martha Wainwright Interview | Complete Martha Wainwright Interview on MulliganStew Podcast | |
| Hole in my heart | Martha Wainwright | Love will be Reborn |
| Martha Wainwright Interview | Complete Martha Wainwright Interview on MulliganStew Podcast | |
| Body and Soul | Martha Wainwright | Love will be Reborn |
| Thank you Martha – and you the listener | www.mulliganstew.ca | www.ckua.com |
| | | |