hello

Alexander Payne – The Oscar winning director of Sideways, The Descendants and Nebraska, opening this weekend. His leading lady –  Will Forte from Saturday Night Live. The Wine Diva previews the first 50 selections from her Top 100 Wines under $20.00 for 2013. Part One Carlo Mondavi..Surfer/snowboarder explains how The family lost an Empire and gained a single brilliant wine. Rocker Sam Roberts explains his love of wine.  [divider]
THE SHOW
Carlo Mondavi's Grandfather was the wine legend Robert Mondavi.

Podcast: Play in new window | Download
There's no class anywhere that can teach what Robert taught Carlo. Being around wine was just part of Carlo's growing years. Then came the fateful day when the Mondavi Family lost their winery to a corporate Giant. They immediately  started planning their future. 
Making a single World Class wine..on a single piece of land.
That wine is 
Continuum Estate 
. It's a brilliant blend of  Cab/Cab Franc/Petit Verdot and Merlot. Carlo fills us in on how it all went down.  
http://www.continuumestate.com
[divider]
The Sam Roberts Band is about to release their next Album Lo-Fantasy Feb 11.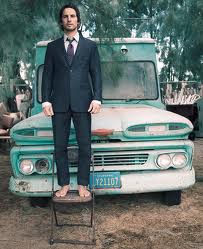 We'll deal with that fact on Saturdays Mulligan Stew.
Sam Roberts  is a huge wine fan.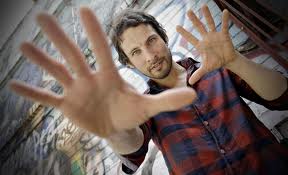 When
Jason Priestley
and I were shooting
HollywoodandVinesTV
in
Ribera del Duero
Spain, We were deep into the Neo cellar and we find  a barrel signed by Sam Roberts. I've been waiting 5 years to ask him..how that barrel came to be. Sams parents moved from South Africa to Montreal where Sam was born months later. He attended McGill and then hustled the music scene through various bands until he found the right song and the right band. The song was Brother Down and the band became The Sam Roberts Band. This was fun!!
www.samrobertsband.com
  [divider]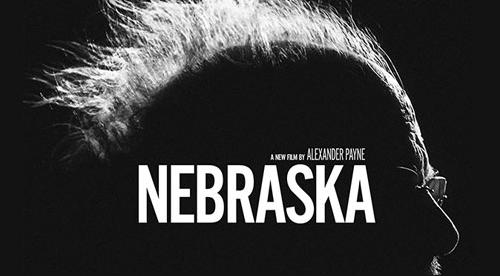 Alexander Payne
 is a one-of-a-kind screenwriter and director. The list of films he's given us should tell you everything you need to know about his taste and smarts.
Election 

–  Oscar Nomination for Screenplay. Starred Mathew Broderick and Reese Witherspoon.

About Schmidt – Jack Nicholson
Sideways – The best film ever made about wine
The Descendants –  Won an Oscar for Screenplay. Starred George Clooney.
His latest film Nebraska  comes out Nov 29th in BC,  December 13th in Alberta.
Its shot in black and white and stars Bruce Dern  as grumpy old guy who refuses to believe that a form letter saying he 
may
 have won a Million Dollars is not real.
Will Forte
 from Saturday Night Live plays his son who travels with his Father to watch over him.
It's certainly going to be nominated for Oscars this year.
Alexander Payne and Will forte guest on this week's show
www.nebraskamovie.com
Listen to interviews here:
[divider]
Looking to stock up for the Holidays? Looking for wine to gift?
The Wine Diva
 returns with a timely list.
It's her Annual Top 100 wines (plus 13) Under $20.00
We'll try to talk about as many of the first 50 as is possible. The complete list can be found at
www.winediva.ca
www.winescores.ca
 Luigi Bosca Malbec, Mendoza Argentina
Louis.M.Martini Cabernet Sauvignon, Sonoma County California
Hess Select Chardonnay, Monterey California
CanTinian Malbec, Mendoza Argentina
Gray Monk Riesling, Okanagan Valley BC
Quinta do Ameal Branco Seco Vinho Verde, Portugal
Santa Rita Reserva Pinot Noir, Cassablanca Chile
Kangarilla Road 'Hellbent' South Australia
De Martino 'Nuevo Mundo' Cabernet Sauvignon~Malbec Reserva, Maipo Valley Chile
Cono Sur Organic Pinot Noir, Colchagua Valley Chile
Domaine Zinck Pinot Blanc, Alsace France
Navarro Lopez Rojo Granrojo Tempranillo, Castilla Spain
La Posta 'Cocina' Tinto, Mendoza Argentina
Kaiken Cabernet Sauvignon Reserva, Mendoza
Masi Masianco Delle Venezie, Italy
Loma Larca 'Lomas del Valle' Pinot Noir, Casablanca Chile
Santa Cristina Toscana, Tuscany Italy
DeAngelis Prato Grande Chardonnay, Marche Italy
Norton Reserva Malbec, Mendoza Argentina
Wolf Blass Yellow Label Cabernet Sauvignon, South Australia
Peter Lehmann 'Layers', Barossa Valley Australia
Pascual Toso Cabernet Sauvignon, Mendoza Argentina
Chateau de Nages 'Buti Nages', Costieres de Nimes, Rhone France
Quarisa '30 Mile' Shiraz, Australia
Wirra Wirra 'Scrubby Rise Red' Adelaide South Australia
La Poderosa Reserva Syrah, Chile
Township 7 Sauvignon Blanc, Okanagan Valley BC
Bartier Bros. 'Lone Pine Vineyard' Gewurztraminer, Okanagan Valley BC
Castillo de Monseran Garnacha, Carinena Spain
Santa Rita Reserva Sauvignon Blanc Casablanca Valley Chile
Bartier~Scholefield Rose, Okangan Valley BC
Castillo de Malunda 'Punto Y Coma' Garnacha Vinas Viejas, Calatayud Spain
Wente 'Morning Fog' Chardonnay, Livermore Valley California
Bodegas San Alejandro 'Pablo' Old Vine Garnacha, Calatayud Spain
Dona Paula Estate Torrontes, Cafayate Salta
Chateau D'Angles 'La Clape Classique Blanc', Languedoc France
Domaine Bousquet Malbec, Tupungato, Mendoza Argentina
Louis Latour 'Ardeche' Chardonnay, Coteaux de l'Ardeche France
Santa Carolina Sauvignon Blanc Reserva, Leyda Chile
Vina Las Perdices Cabernet Sauvignon, Mendoza Argentina
Tormaresca 'Paiara', Puglia Italy
Gunderloch' Fritz's' Riesling, Rheinhessen Germany
Harper's Trail ' Silver Mane Block' Riesling, British Columbia
Purato Nero d'Avola, Sicily Italy
Nathalie Bonhomme 'el petit bonhomme blanco', Rueda Spain
Sperling Vineyards 'The Market White', Okanagan Valley BC
Dominio del Plata 'Crios' Torrontes, Argentina
Edna Valley Vineyard Chardonnay 'Paragon', San Luis Obisbo County California
Chateau de Jau 'Le Jaja de Jau' Syrah, Pays D'Oc France
Poplar Grove Pinot Gris, Okanagan Valley BC
[divider]
STORIES WE'RE WORKING ON:
Bistro Seventeen 89. Seafood and wine pairings
Brian Skinner  (The Acorn)– BC Gold Medal Plates Champion.
Wine Diva – Top 100 under $20  Part Tw0
Chefs David Hawksworth and Suzanne Goin (AOC Cookbook) in a roundtable discussion.   
A Return to La Morra. Piedmont Italy
Beppi Crosariol and Lucy Waverman from The Globe and Mail. Great new Book!!
Jorge Riccitelli. Winemaker at Norton. Mendoza Argentina