hello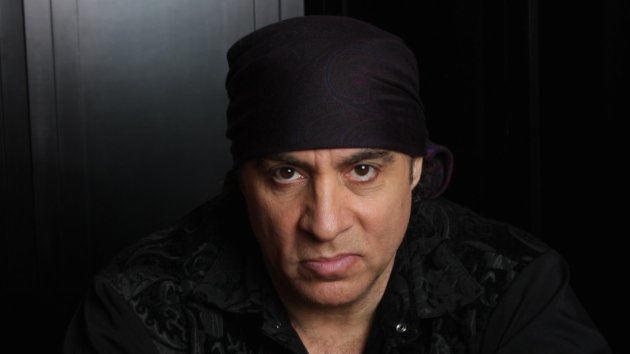 Terry David Mulligan welcomes Jim Cuddy of Blue Rodeo to The Stew this week They'll talk about the 25th anniversary re-release of Blue Rodeo's early CDs and the accompanying celebration tour. Also, a father's pride as Jim's son takes the stage in Toronto.
Rock legend Steven Van Zandt of the E Street Band and The Sopranos drops by in the second hour. Hear about his role as Executive Producer and Music Director of the new rock-driven David Chase film Not Fade Away. Terry and Steve talk mid-60's music – Stones, Beatles, Yardbirds, the music of the day. And the nationally syndicated rock radio show Underground Garage.
Tune in as Steve talks about Bruce Springsteen – find out what really happened in London when Paul McCartney and Bruce were on stage.
Finally, hear about the concert for Hurricane Sandy relief, 12-12-12, and whether Steve thinks music still has the power to change the world.
All this and more on Mulligan Stew, Saturday, January 12 from 5-7pm.
| | | |
| --- | --- | --- |
| Artist | Song | Album |
| Mavis staples | Keep on pushing | I believe to my soul |
| Rod stewart | Gasoline alley | Decades |
| Ray Charles | I got news for you | Unlimate hits |
| Mark Knopfler | Hot or what | Privateering |
| Herald Nix | Mai Qui | Single |
| Harpoonist  and Ax Murderer | Shake it | Checkered past |
| Jim cuddy/Blue Rodeo interview | | |
|   Blue rodeo | Til I am myself again | Casino Demos |
| Blue Rodeo | Outskirts | Outskirts |
| Blue rodeo | Lost together | Lost together |
| Blue rodeo | Diamond Mine | Diamond Mine |
| Steve Van Zandt interview | | |
| Bob Dylan | You belong to me | Not fade away soundtrack |
| Small Faces | Itchycoo park | Not fade away |
| Bo Diddley | Bo Diddley | Not Fade Away |
| Rolling Stones | Parachute woman | Not fade away |
| Bruce Springsteen | Easy money | Wrecking ball |
| Bruce Springsteen | Born to Run (live) | Live 75/85 |
| Tom Petty/Heartbreakers | When a kid goes bad | Last DJ |
| Elvis Costello/A Toussaint | River in Reverse | River in Reverse |
| James Brown | There was a time | Not Fade Away |
| Aretha | Think (live) | Something to believe in |
| | | |
| | | |
| | | |