Fall Wines from The Wine Diva.
Jim and Devin Cuddy on his wine cellar and Devin's midnight raids.
Vancouver's 9th Annual  Game and Wild Mushroom Festival with Andrey Durbach and Chris  Stewart
Val Tait from Bench1775 – the Naramata Winemaker you should know about. 

Podcast: Play in new window | Download
[divider]
THE SHOW
 NOTE:   Our transmitting station in Vancouver TSN1410 had "technical" problems last week and this show did not air. We felt that the Thanksgiving Wines the Diva suggested were also wonderful Fall wines..so here's Her Highness with all you need to transistion to Fall
Daenna van Mulligen The Wine Diva has a thing about wines and destination occasions.
Ask her about Easter wines..she's got a list.
Christmas – Yup. She's got a list.
Canada Day – There's a big list.
So Thanksgiving/Fall is a natural for Daenna.
White or Reds, she recommending wines that are bigger than your summer sippers..wines that get you through to the heavy Winter months.
Here's your list. What you do with it is up to you.  Good Luck.  www.winediva.ca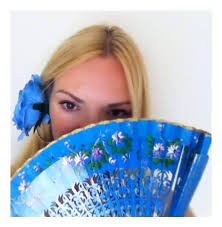 | | | |
| --- | --- | --- |
|    |     Bottega il Vino dei Poeti  Treviso, ItalyTinhorn Creek "Oldfield Series"  Pinot NoirCasolari Trebbiano Dell'Emilia Frizzante, Italy | $30.00 |
| | Closson Chase 'Churchside' Pinot Noir, Ontario | $44.95 |
| | CedarCreek Estate Winery Ehrenfelser, Okanagan Valley BC | $18.95 |
| | Nautilus Pinot Noir, Marlborough New Zealand | N/A |
| | Selbach Riesling 'Fish Label', Germany | $17.95 |
| | Summerhill Pyramid Winery 'Cipes' Blanc de Noirs, Okanagan BC | $35.00 |
| | Bella Sparkling Gamay Noir Rose, Okanagan Valley BC | $23.90,$14.90 |
| | Haywire Pinot Gris, Okanagan Valley BC | $20.00 |
| | Monte Del Fra Corvina Veronese, Veneto Italy | $16.00 |
| | Undurraga 'Sibaris' Reserva Especial Pinot Noir, Leyda Valley Chile | $15.99 |
| | Cantina Breganze Prosecco DOC 'Extra Dry', Veneto Italy | $21.99 |
| | 50th Parallel Estate Winery Riesling, Okanagan Valley, BC | $18.00 |
| | Galil Mountain Rose, Upper Galilee Israel | $17.99 |
| | JoieFarm 'A Noble Blend', Okanagan Valley BC | $24.00 |
| | Sperling Vineyards 'The Market White', Okanagan Valley BC | N/A |
| | Jean-Maurice Raffault Chinon, Savigny-en-Veron, Loire Valley France | $21.99 |
| | Clos du Soleil Grower's Series Pinot Blanc, Similkameen Valley BC | $20.00 |
| | Fort Berens Estate Winery '23 Camels White' British Columbia | N/A |
| | Oak Bay Gamay Noir, Okanagan Valley BC | $16.00 |
| | Benjamin Bridge Method Classique Brut Reserve, Wolfville, Nova Scotia | $49.99 |
| | William Fevre Petit Chablis, Chablis France | $26.99 |
| | Louis Bernard Cotes du Rhone Blanc, Rhone Valley France | $15.99 |
| | Spierhead Pinot Noir Rose, Okanagan Valley BC | $20.00 |
| | CedarCreek 'Platinum Block 4' Pinot Noir, Okanagan Valley BC | $39.95 |
| | Chanson Pere & Fils 'Le Bourgogne' Pinot Noir, Burgundy France | $27.00 |
| | Louis Latour Pinot Noir, Bourgogne | $27.99 |
| | Quails' Gate Rose, Okanagan Valley BC | $15.99 |
| | Blue Mountain Vineyard and Cellars Reserve Pinot Gris, Okangan Valley BC | $26.00 |
| | Stag's Hollow Viognier, Okanagan Valley BC | $22.00 |
| | Gustav Adolf Schmitt'sche 'Clean Slate' Riesling, Mosel Germany | $14.99 |
| | Rustico Farm & Cellars 'Farmer's Daughter' Gewurztraminer, Okanagan Valley BC | $18.00 |
[divider]

There was a fire sale of wineries on the Naramata Bench a couple of years ago.
They were all owned at one time by Lang Vineyards.
One was called Soaring Eagle with a hand carved sign you couldn't miss.
The Viticulturalist who helped plan the vineyard was
Val Tait.
4 years later, she's now the General Manager, Winemaker and Viticulturalist.
Canadian wine reviewers have taken notice of her unique blends which is why we'll talk about
Bench1775  Chill (white blend)
Bench1775  Glow (rose)
Bench1775  Groove (red blend)
And the new beauty
Bench1775 2012 CabFranc/Merlot (50/50).
Keep an eye on Valli Tait. She's a winner!!!
www.bench1775.com
[divider]
Chef Andrey Durbach and Business Partner Chris Stewart/9th Game and Wild Mushroom Festival


Now in its ninth year, the Game and Wild Mushroom Festival takes place
October 15 to November 2
with three or four course prix fixe menus at
La Buca and Pied a Terre,
and daily chalkboard specials at
Sardine Can
and The Abbey. 
Chef Andrey Durbach
celebrates fall with special menus at all four restaurants featuring wild, local mushrooms, deliciously rich game meats, and other speciality foods.
"This is my favourite season to cook," Durbach says. "It's the best time of the year for mushrooms and it's also traditionally hunting season. It's a time of year we turn our attention to foods that are deeply satisfying."
The fest is a chance to taste the rich, earthy flavours of freshly picked in-season mushrooms—including chanterelle, matsutake, porcini, and black trumpet—and rarely featured game such as red deer, wild boar, and elk.
For the first time, the newly opened
The Abbey
joins
La Buca, Pied a Terre
, and
Sardine Can
in the annual foragers' and food lovers' extravaganza, with each restaurant offering unique menu items and wines to accompany them.
It takes special wines to pair with these Fall flavours..Chef's business partner Chris Stewart has fabulous wines to bring to the table..they're earthy, beautifully textured and very memorable.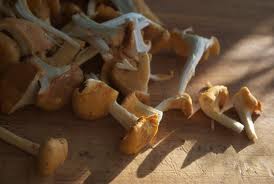 We met at
The Sardine Can
.   26 Powell St Gastown.
www.thesardinecan.ca
[divider]
Jim and Devin Cuddy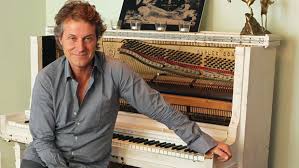 Jim Cuddy
We met at the
Clayoquot Wilderness Resort
this Summer.
Yes we talked about music – a lot.
Jim's 25 year run with
Blue Rodeo
and his wonderful solo career.
And Devin talked about his new album
Kitchen Knife.
BUT..what we really talked about was Jim's fabulous wine cellar and even though he wanted his children to grow up knowing about good wine, he also wanted to  keep the good stuff for himself.
You know, as a "caretaker" so to speak.
Love this chat..enjoy
the Fall
www.devincuddy.com
www.jimcuddy.com
Podcast: Play in new window | Download
[divider]
STORIES WE'RE WORKING ON

Ian Hemphill  – The Spice and Herb Bible
John Skinner – Painted Rock Winery of the Year
David Hawksworth Scholarship!!
Chef Michael Smith – Family Meals The Book
Thomas Perrin – 6 generations of French Family Winemaking.