It's  Cornucopia the annual Food and Wine Festival in Whistler!
Winemakers from Fairview Cellars, Quails Gate, Bella, Bartier Bros, Privado and  Averill Creek.
Plus Sommelier of the Year Samantha Rahn, The Wine Diva, DJ Kearney and The House Wine Girls.

Podcast: Play in new window | Download
[divider]
 The SHOW
Food, Wine and Whistler.
What a great combination.
It's the annual gathering in the mountains called Cornucopia.

It's been stretched to 10 days by adding even more seminars, winemaker dinners and fun in the field events.
And here's the best part..
it's still going on this weekend.
We attended last weekend and started downstairs in the Conference Centre where all the seminars are held.
Guests "down under" include
Daenna van Mulligen – The Wine Diva
. She was buzzed about her bubbles and Riesling seminars. 
www.winediva.ca
The House Wine Girls – Michelle Bouffard and Michaela Morris.
They talk Beyond Malbec in Argentina. (Torrontes) Pairing wine with Asian Food and Pinot!
http://www.housewine.ca/
Samantha Rahn.
Sommelier of the Year. Araxi Whistler.
  We start at her first love Riesling but get the first backgrounder
on her new  Syrah..called Samantha. Made at Okanagan Crush Pad
www.araxi.com
Wine expert DJ Kearney
was hosting a seminar that had everyone's attention
– Natural Wines.   
Little or no intervention..some made in  Amphorae. 
DJ Kearney (@djwines) | Twitter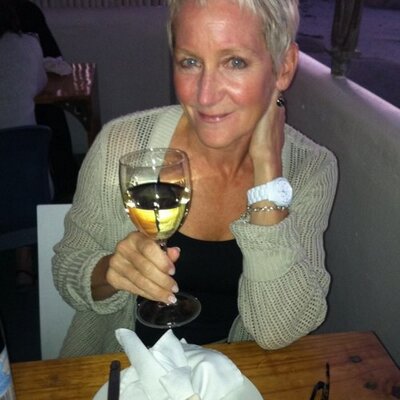 DJ Kearney
Then we head upstairs in the Whistler Conference Centre to the
Trade Tasting Event.
Guests "upstairs" include
Bill Eggert. Owner/Winemaker at Fairview Cellars.
 We talk about his new Cab Franc and The Golden Mile. 
www.fairviewcellars.ca
Debbie Woodward.. Co-Owner of Privato. Kamloops, BC.
   Their  2011 Pinot Noir won
best red wine
in the Cornucopia Competition. Congrats.
http://www.privato.ca/
Jay Drysdale
–
owner/winemaker of Bella Wines.
Now on the Naramata Bench. Focusing on
Ancestral Gamay
plus  wonderful Gamay and Chardonnay Bubble.
www.bellawines.ca/
Andy Johnson – Owner/Winemaker at Averill Creek
–  Representing Vancouver Island. Talks about his new
Charm De L'ile
(P Gris/P Noir) Charmat Method Sparkling.
http://www.averillcreek.ca/
Nikki Callaway – Winemaker at Quails Gate.
Her  2013  Stewart Family Reserve Chardonnay was chosen
Best Cornucopia White
. Talks about how she got from the heat of  Saudi Arabia to the Winter in the Okanagan.
www.quailsgate.com
Michael Bartier
–
Winemaker at Bartier Bros and consultant at Okanagan Crush Pad.
 Focusing now on The Bartier Brothers and his " Pinot project" The Garnet Valley Ranch.
www.bartierbros.com
www.okanagancrushpad.com
Thanks for the assistance from
Mary Zinck
Dana Lee Consulting
Podcast: Play in new window | Download
[divider]
STORIES WE'RE WORKING ON
James Nevison – Had a Glass 2015
Celebrating The Golden Mile
The Hip bring The Beer