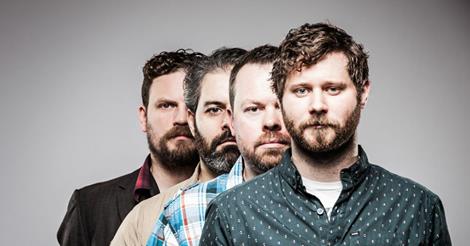 Most certainly one of the musical highlights of last year was
dan mangan and blacksmith
performing live and in acapella    at the edmonton folk fest.
now with the release of club meds, they've turned a corner and are perhaps leaving some of the fans to make a choice.
follow the boys or find another happy quirky indy band.
Those bands are a dime  a dozen, so the choice is obvious..sign on for the long haul with dan and blacksmith because its going to be a very interesting and every changing ride.
RAW Interview here:
Dan Mangan 1 & 2 Jan 2015 Complete interview for Club Meds 2516 RAW
Alberta Dates:
Monday, March 9 – Banff (Eric Harvie Theatre)
Tuesday, March 10 – Calgary (Jack Singer Concert Hall)
Wednesday, March 11 – Edmonton (Winspear Centre)
[soundcloud url="https://api.soundcloud.com/tracks/162995538″ params="auto_play=false&hide_related=false&show_comments=true&show_user=true&show_reposts=false&visual=true" width="100%" height="450″ iframe="true" /]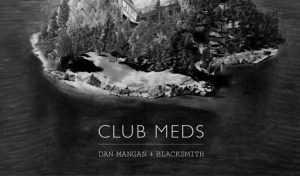 PLAYLIST:
| | | |
| --- | --- | --- |
| Mulligan Stew | Terry David Mulligan | Playist www.mulliganstew.ca |
| Stoop so low | Govt Mule (Dr.John) | Shout |
| How Much | Joe Kubeck/Bnois King | Fat Man's Shine parlor |
| TD Mulligan – Mulligan Stew | CanadaHouse.com | Dan Mangan at 6 tonight |
| Angel of Harlem | U2 | Best of 80-90 |
| Unbelievable | Bettye LaVette | Worthy |
| Married to muy hack | Dylan/Costello | Lost on the River/The New basement tapes |
| TDM | playlist www.mulliganstew.ca | 30 minutes to Dan Mangan and Blacksmith/Club Meds |
| The Stew repeats every Friday at Midnight | Followed by Tasting room Radio | |
| Honey Bee | Colin James | Hearts on Fire |
| Crazy Love (wedding Version) | Harry Manx | 20 strings and The Truth |
| All over your face | Thomas D'Arcy | Fooled you Twice |
| To love you all over again | Madeleine Peyroux | Bare Bones (Deluxe) |
| Playlist www.mulliganstew.ca | Coming UP Dan Mangan Interview | MulliganStew repeats Fridays at Midnight |
| Broke my babys Heart (live) | Paul Butterfield/Better Days | Live at Winterland Ballroom |
| I Can't help myself | The Four Tops | Hitsville |
| MulliganStew repeats every Friday at Midnight | Followed by Tasting room Radio | Coming UP Dan Mangan Interview about Club Meds |
| Dan Mangan | Interview | |
| Vessel | Dan Mandan/Blacksmith | Club Meds |
| Dan Mangan | Interview | |
| Forgetery | Dan Mandan/Blacksmith | Club Meds |
| Dan Mangan | Raw Interview at www.mulliganstew.ca | |
| Offred | Dan Mandan/Blacksmith | Club Meds |
| Dan Mangan | Raw Interview at www.mulliganstew.ca | |
| Club Meds | Dan Mandan/Blacksmith | Club Meds |
| Check out Dan | Raw Interview at www.mulliganstew.ca | |
| Crying, Waiting, Hoping | Marty Stuart & Steve Earle | Not Fade Away |
| Pulling back the Reins (live) | kd lang | Live by request |
| Piano Man (Live) | Billy Joel | Live at Shea Stadium |
| I'm your man (live) | Leonard Cohen | Live in London |
| Next week Colin James | Two weeks Harry Manx | The Stew repeats Friday Midnight |
| Breakdown (live) | Tom Petty and the Heartbreakers | Pack up the Plantation |