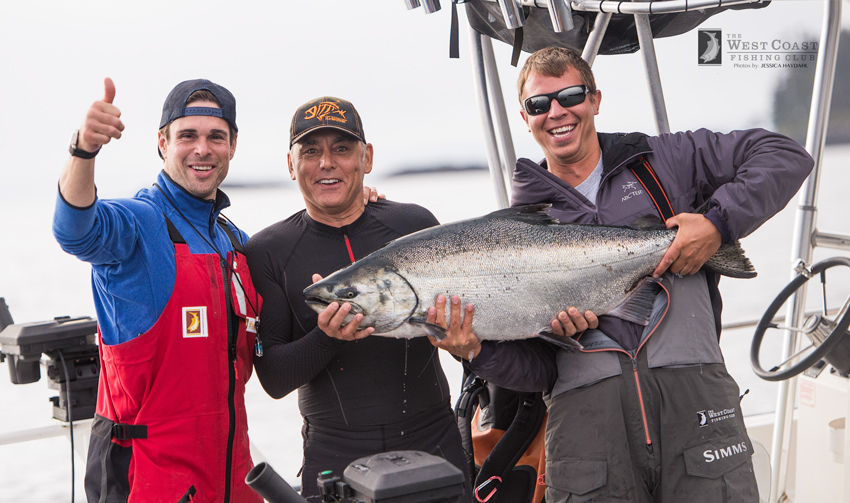 Hockey playoffs are starting..so we revisit our Canucks special last year. Jim Benning, Willie Desjardins, Dan Hamhuis, Willie Mitchell and owner Paolo Aquilini.
At the West Coast Fishing Club
And a very special feature on the fascinating Wines of the Jura with DJ Kearney.
What a great line up!   

Podcast: Play in new window | Download
---
 THE SHOW
It's the 9th annual CAN Fishing for Kids tournament at the West Coast Fishing Club. Haida Gwaii.
First prize $200,000.   

This is a very personal event as 
Paolo Aquilini
, the owner of the Canucks has an autistic  son  Christian,  who joined us on this trip. (He had the 4
th
 or 5
th
 best salmon on the first day).
I
nterviews last September with the brand new GM Jim Benning, New Coach Willie Desjardins, Canucks and spokesperson Dan Hamhuis, original spokesperson, ex-Canuck and  Florida team member Willie Mitchell.
We start with Canucks owner and the driving force behind Canucks Autism Network (CAN)  Paolo Aquilini.
Paolo could not believe many years ago  that there was no support or recognition for Autism in BC and he  kept pushing the boundaries until the Government & Health Community decided to get on board and do something.
The Fishing For Kids West Coast Fishing Club Tournament
 has  been a driving force behind the growth and development of the
Canucks Autism Network
(CAN) since 2009. The remarkable funds raised at this premier charity event have enabled them  to introduce new programs, welcome new families, and offer our adapted programs to even more communities throughout British Columbia. since the organization's inception in 2008 and the Fishing for Kids Tournament continues to propel CAN down this exciting road of growth.
This top-notch fishing tournament has not only supported them  in their  mission to provide high quality programming, it has made our dream of building a CAN training hub an achievable goal.  It is difficult to put into words the significance of the
Fishing For Kids Tournament
and the incredible impact it has had on so many lives. They strongly believe in the work that they do and are immeasurably grateful to the event participants, organizers, and sponsors for their part in enriching the lives of families affected by autism in BC.
Big Thanks to
Courtney Hatfield
Tom Cochrane,  Ken Greer and road crew
Rosewood Hotel.
David Hawksworth
Doug Olive/Rob Giroux  Ritchie Bros Auctioneers.
Brian Legge/Terry Cowan  WCFC
Chef Shaun Snelling WCFC
Chris Brumwell  Canucks
---
Global Wine Expert J Kearney and a Master Class on The wines of the Jura Region.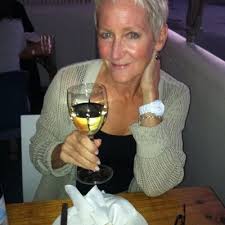 DJ Kearney
French winemaking doesn't get much more extreme than this.
The Jura, on the French fringes of the Swiss Alps, is hard country. Winters are cold, spring comes late and while summer days are long, the nights are chilly. Fall is vintage time, a scramble to get the grapes ripe and harvested before rains arrive.

This tiny wine region is 4,400 acres, similar in size to Yountville in Napa Valley. The Jura lies up against the mountains that separate the watersheds of the Rhine, Rhône and Po rivers.
Historically isolated, the Jura has evolved several distinct wine styles that are now being discovered by the rest of the world.
Leading the charge have been fashion-conscious sommeliers, who seem to thrive on springing surprises on unsuspecting diners.
These wines are becoming more widely available in the U.S and Canada  and more consumers can discover them.
"We are a little region with a huge range of wines," says vigneron Pierre Rolet. "
We appeal to drinkers who are happy to experiment."
The ultimate in oxidative wine is 
vin jaune (yellow wine).
It's made Jura known throughout the wine world for its extreme concentration and range of flavors, from smoky to yeasty, with intense acidity.
A handful of Jura winemakers/growers/owners are just finishing up a short tour of the US and Canada.
With the help of  the wonderful wine teacher..'DJ Kearney .. they've poured their very different wines and made lots of new friends along the way.
Here's an loving overview of these wines, the region and the people from The Deej!!
http://www.telegraph.co.uk/foodanddrink/wine/10863147/Jura-wine-the-grapes-that-took-Manhattan.html
Podcast: Play in new window | Download
STORIES WE'RE WORKING ON'
Naramata Bench pours on the Coast
Alberta chefs invade Vancouver
California spring pour
NZ heads our way