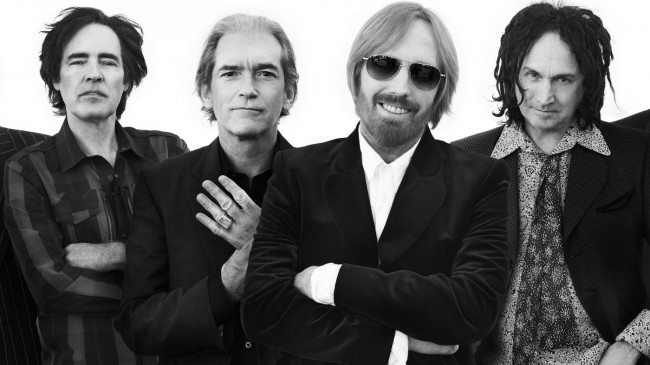 For the first that I can remember, I've invited an artist to guest on the show two weeks in a row.
Must be some artist..right?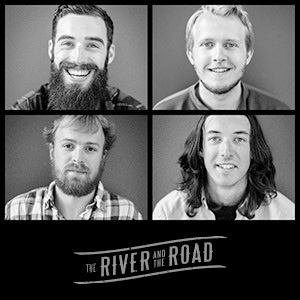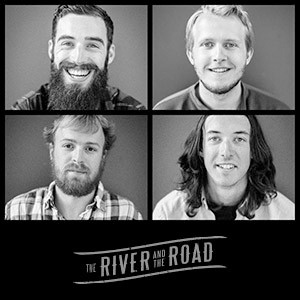 The Band is The River and the Road..and they are mighty good.
Their album is called Headlights..
I found John Hayes, bassist for the band and forced him to talk to me and answer searing questions!!
Such as ..
did you all busk together at the beginning?
You're from the Salmon Capitol of the World – Campbell River?
Differences between Alberta audiences and The Coast?
Does he think they sound like Neil Young and Crazy Horse on Mistakes?
The experience of flying to Australia and spending considerable time playing there.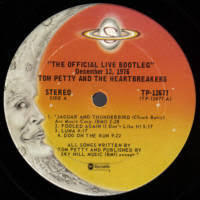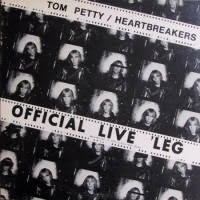 The other very special musical treat is a very rare piece of Vinyl from Tom Petty and the Heartbreakers.
 is a one sided Live Album from Tom Petty and the Heartbreakers. It was meant as a radio Promo release and was issued by Leon Russell's  Shelter Records in 1977.
It was recorded at Paul's Mall in Boston when they opened for Al Kooper Dec 12 1976. I was told once there were only 500 copies made. I've never heard it being played on anyone's show before.
This is raw rock from a band about to step into history.
We're going to play all four tracks..
Jaguar and the Thunderbird Ford –  a Chuck Berry cracker.
Fooled Again – from their first self titled LP..  for most in the audience..its a new song because its only a month old. All Kooper joins them on stage.
Luna – also from first LP
Dog on the Run – over 9 minutes..classic Petty Riffs. Would show up later – rearranged and much shorter – on 1985's Southern Accents.
Also one really fine found single..its a demo
From Jim Foster – called Radio ON.
Its starts Hour two..
I may keep playing it until it's the summer hit of 2o15
-TDM
---
About the River and The Road…
The River and The Road is a band built on risking new beginnings and telling their stories along the way.
After crossing an ocean, leaving a hemisphere, and a long stint hitch hiking across the American Southwest, singer/guitarist Andrew Phelan made his way to Chicago with the looming need to cross into Canada for work. He had two flight choices—Montreal or Vancouver—and flying west was cheaper. Once there, he found a healthy contest in singer/banjo player Keenan Lawlor, who had been playing around Vancouver for the previous eight months. Keenan had moved across water to forge a new path, but in his case, it was the Georgia Strait instead of the Pacific Ocean. In the beginning the two butted heads, seeing in each other the greatest competition for the attention of an East Vancouver open mic audience. Competition turned to collaboration, busking, and living on scraps together to make their musical existence possible. After several months as a duo, and experimentation with additional instrumentation, they recorded their debut eponymous twelve-track album. In the spring of 2012, the band emerged as a dynamic four-piece with the addition of drummer Cole George and bassist John Hayes.
In their short history as a band, The River and The Road has grown from a busking duo to an internationally touring quartet. Winter 2013 saw the boys working to stitch their name into the musical fabric of Australia, most notably in Sydney and Melbourne. The band has toured extensively across Canada, completing two coast-to-coast tours among many other regional tours. They are currently filling their summer calendar with festival dates and preparing for their third cross-Canada tour this spring in support of their second full length album, to be released Spring 2015 through MapleMusic Recordings.
Tenacity, heart, and above all else, a gripping live performance, the band has no plans of slowing down. Sincere storytelling mixed with strong harmonies, heavy percussion breakdowns and dynamic arrangements, embodies the sound of The River and The Road.
-www.theriverandtheroad.com  @TheRiverTheRoad


PLAYLIST:
| | | |
| --- | --- | --- |
| This is Mulligan Stew | Host Terry David Mulligan | playlist www.mulliganstew.ca |
| Jaquar and the Thunderbird Ford | Tom Petty and The Heartbreakers | Official Live 'Leg (Vinyl) 1976 |
| Brown Sugar | The Rolling Stones with Eric Clapton | Sticky Fingers (Deluxe) |
| 54-46 was my number | Toots and the Maytals with Jeff Beck | True Love |
| Walking on the Moon | The Police | Every breath you take |
| This is Mulligan Stew | www.CanadaHouse.com | Coming UP – Punch Bros.Tom Petty.Neil Young |
| Magnet | The Punch Brothers | The Phosphorescent Blues |
| Last Fair Deal | Jim Byrnes with The Sojourners | House of Refuge |
| Host TDMulligan | playlist www.mulliganstew,ca | Coming UP – Martha Reeves. Aretha. Chantal |
| Fooled Again | Tom Petty and The Heartbreakers | Official Live 'Leg (Vinyl) 1976 |
| Mr Soul | Neil Young with Crazy Horse | Year of the Horse (Live) |
| This is Mulligan Stew | www.coyotesbanff.com | Next – The Ladies Sing |
| Heatwave | Martha Reeves and the Vandellas | Hitsville |
| Wonder how | Romi Mayes | Devil on both shoulders |
| Today I sing the blues | Aretha Franklin | The Delta Meets Detroit |
| Halfway around the World | Chantal Kreviazuk | Plain Jane |
| This is Mulligan Stew | playliist www.mulliganstew.ca | |
| Radio On | Jim Foster | Demo single |
| River from The Sky | The Weepies | Sirens |
| Luna | Tom Petty and The Heartbreakers | Official Live 'Leg (Vinyl) 1976 |
| Lean on me | Gene haerris with Curtis Stigers | Concord Jazz Heritage Series |
| TDM in the house..or is it kitchen? | playlist www.mulliganstew,ca | Coming UP – Dr John. ZZ Top & River and the Road |
| You lie | Dr John | Locked Down |
| Just got back from babies | ZZ Top | SixPack |
| Jackson | Florence and the Machine with Josh Homme | MTV Unplugged |
| This is Mulligan Stew | coming UP – The River and The Road | Plus rareTom Petty |
| Dog on the Run (live) | Tom Petty and The Heartbreakers | Official Live 'Leg (Vinyl) 1976 |
| John Hayes Interview | Bass player of River and the Road | Their LP Headlights |
| Strange Desease | The River and The Road | Headlights |
| John Hayes Interview | Bass player of River and the Road | |
| Mistakes | The River and The Road | Headlights |
| John Hayes Interview | The River and The Road | |
| I'm Broke | The River and The Road | Headlights |