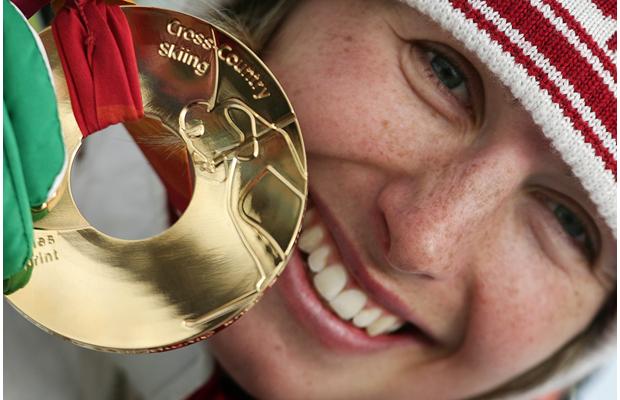 We welcome Winter Olympic Gold Medal Winner Chandra Crawford..founder of Fast and Female.
It aims to empower young women.  Here's Chandra's message!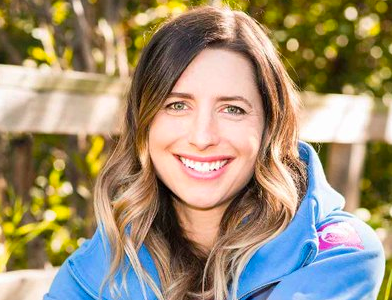 "Did you know that girls quit sports at 6 times the rate of boys?! When they do they miss out on the resiliency and leadership skills sport has been proven to foster.
Fast and Female, a not-for-profit founded by Olympic Gold Medalist in cross country skiing Chandra Crawford, is on a mission to change that statistic.
Chandra gives us a quick background on their foundation and then she gets a chance to play DJ – No surprise she wants female empowerment music..
So you get some Aretha, Basia Bulat, Jann Arden and Annie Lennox.
Plus Amy Helm, and Amy van Keeken.
Check out the Saturday night music..
The Wood Bros,King Biscuit Boy, Bob Dylan, ..and two new albums from Winnipeg by  Madeleine Roger and Carly Dow
One segment is all LIVE
Caravan – Van Morrison
Diamonds on the soles – Paul Simon
American Land – Bruce Springsteen
Pulling back the Reins – kdlang
Got some Tower of Power Live, Lee Dorsey, Alan Doyle, Madeleine Peyroux and classic Elton John.
The kicker to close the show is Leeroy Stagger.
Have a great weekend..and turn it UP
PLAYLIST:
| | | |
| --- | --- | --- |
| Welcome to The Stew Year 22 | | |
| Happiness Jones | The Wood bros | One drop of truth |
| Ain't going to do it | King Biscuit boy | 30 yrs Stoney Plain |
| down on me | Madeleine Peyroux | anthem |
| www.deanehouse.com | Coming UP – Fast and Female | |
| things have changed | bob dylan | Best of |
| 60 more years | madeleine Roger | Cottonwood |
| Sunlight remembers | Carly Dow | Comet |
| This is Mulligan Stew | with terry david mulligan | NEXT – Fast and Female |
| Caravan (live) | Van Morrison | It's too late to stop now |
| Diamonds on the soles of her shoes (live) | Paul Simon | Live in NYC |
| American Land (live) | Bruce Springsteen and the session band | Live in Dublin |
| TD Mulligan | NEXT – kdlang | |
| Pulling back the reins (live) | kdlang | by request |
| www.mulliganstew.ca | www.ckua.com | |
| Burn diwn the mission | Elton John | Tumbleweed Connection |
| | | |
| chandra Crawford Interview | Fast and Female | Oct-21 |
| Ain;t nobody gonna turn me around | Aretha Franklin | Aretha Arrives |
| let me in | basia bulat | good advice |
| you don't own me | jann arden | uncover me 2" |
| Why (live) | Annie Lennox | Medusa – Live in Central park |
| TDM – Mulligan Stew | www.mulliganstew.ca | |
| Odetta | amy helm | this too shall light |
| come with me | amy van keeken | in dreams |
| beautiful to me | alan doyle | a week at the warehouse |
| www.coyotesbanff.com | Mulligan Stew Podcast – New Bahamas feature | spotify-google play-apple podcast |
| what is hip (live) | tower of power | live and in living colour |
| yes we can | lee dorsey | soul cellar |
| thanks for listening | check out our podcast | Mulligan Stew |
| i want it all | leeroy stagger | love versus |
| | | |