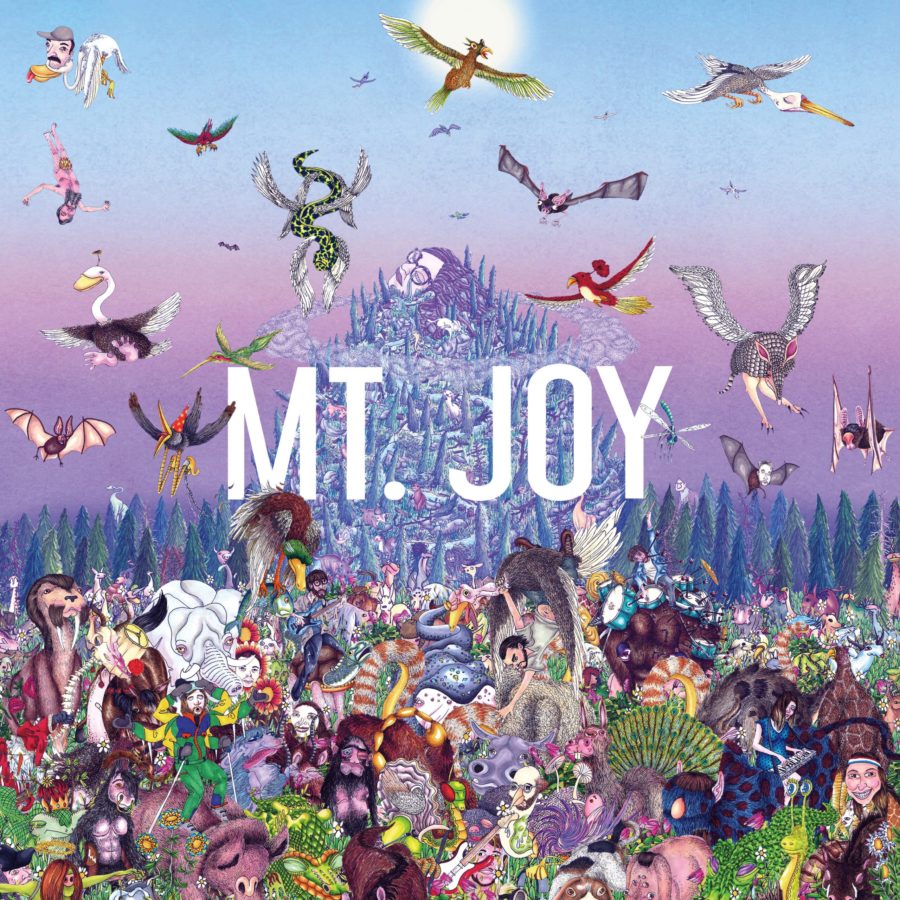 Hello All and thank you for checking us out on The Stew.
Matt Quinn, lead singer, and songwriter for Mt Joy is our interview guest.
Mt Joy is an  LA based band with strong Philadelphia roots.
Earlier this summer,  they headlined an impromptu Livestream event on their social media featuring appearances from The Lumineers, Rainbow Kitten Surprise, Liz Vice, Houndmouth, and many more. They all raised more than $30K for MusiCares and Philabundance – a show of the band's civic pride.   mtjoyband.com.
Their second album is called Rearrange Us.
Rearrange Us was not just a popular breakthrough but an emotionally mature, philosophically expansive work produced by Tucker Martine (My Morning Jacket, Modest Mouse) that shows that Matt and Mt Joy are continuing to grow sonically and artistically.  A growing reputation as a great live artist  Mt Joy has toured with The Lumineers, Neko Case, and The Shins; they've played Bonnaroo, Newport, and Lollapalooza!
They loved playing in Canada…Matt remembers Toronto especially as being the first audience to love them from the first notes and that they were each given their own room in the hotel. Just like real people.
Enjoy the music and conversation. Great Fun.  What a fine band.
As for the rest of Mulligan Stew ….
So much music to play..so many memorable songs..all neatly tucked into two hours of airtime.
Frazey Ford, Paul Butterfield, Steely Dan, Dave Mathews Band, Tom Waits, The Police and U2 Live, Harry Manx, Norah Jones, Feist, Imelda May, Amy Helm, Peter Gabriel, and Small Glories.
The 2 hours is dedicated to the life and memory of Abeg Kon of Chestermere.
And to her family.  (Stop the Bullies.  NOW!)
PLAYLIST:
| | | |
| --- | --- | --- |
| Mulligan Stew Sept 12 | www.mulliganstew.ca | |
| Sept Fields | Frazey Ford | Indian Ocean |
| Countryside (live) | Paul Butterfield Better Days | Live at Winterland |
| www.deanehouse.com | www.river-cafe.com | www.mulliganstew.ca |
| bad habit | Imelda May | Life.Love.Flesh.Blood |
| TD Mulligan – The Stew | www.mulliganstew.ca | |
| Dirty Work | Steely Dan | Can't buy a Thrill |
| The Stew – CKUA Radio | Coming up Interview with Matt Quinn of Mt Joy | |
| | | |
| | | |
| Louisiana Bayou | Dave Mathews Band | Stand Up! |
| Walking in your footsteps (live) | The Police | LIVE |
| message in a bottle | | LIVE |
| Still haven't found (live) | U2 | Live at MSG |
| The Stew on CKUA Radio | www.mulliganstew.ca | |
| Sitting on top of the World | Harry Manx | Isle of Manx |
| Chain Lightning | Steely Dan | Katie Lied |
| The Stew with terrydavidmulligan | Coming UP – Feist.Waits.Gabriel.Norah Jones | www.mulliganstew.ca |
| Roll the stone | Amy helm | Didn't it rain |
| I'm not running away | Feist | Pleasure |
| Something to hold on to | The Small Glories | Wonderous Traveller |
| www.coyotesbanff.com | Coming UP on The Stew Tom Waits. Peter Gabriel. Norah Jones | |
| Fish in the Jailhouse | Tom Waits | Orphans |
| All a dream | Norah Jones | Little Broken Hearts |
| Solsbury Hill | Peter Gabriel | Re-Masters |
| Coming UP on The Stew – Mt Joy Interview | www.mulliganstew.ca | |
| Matt Quinn. Mt Joy Interview | complete interview on Mulligan Stew Podcast | |
| Re Arrange Us | Mt Joy | Re Arrange Us |
| Matt Quinn. Mt Joy Interview | complete interview on Mulligan Stew Podcast | www.mulliganstew.ca |
| Silver Lining | Mt Joy | Mt Joy |
| Matt Quinn. Mt Joy Interview | complete interview on Mulligan Stew Podcast | |
| Let Loose | Mt Joy | Re Arrange Us |
| Matt Quinn. Mt Joy Interview | complete interview on Mulligan Stew Podcast | www.mulliganstew.ca |
| My Vibe | Mt Joy | Re Arrange Us |
| Matt Quinn. Mt Joy Interview | complete interview on Mulligan Stew Podcast | |
| Sheep | Mt Joy | Re Arrange Us |
| Thank you for listening and donating | Next | |
| | week – Dawes | |
| 4A is Battle of Angels | John Mellencamp | Sad Clowns and Hillbillies |
| | | |
| | | |