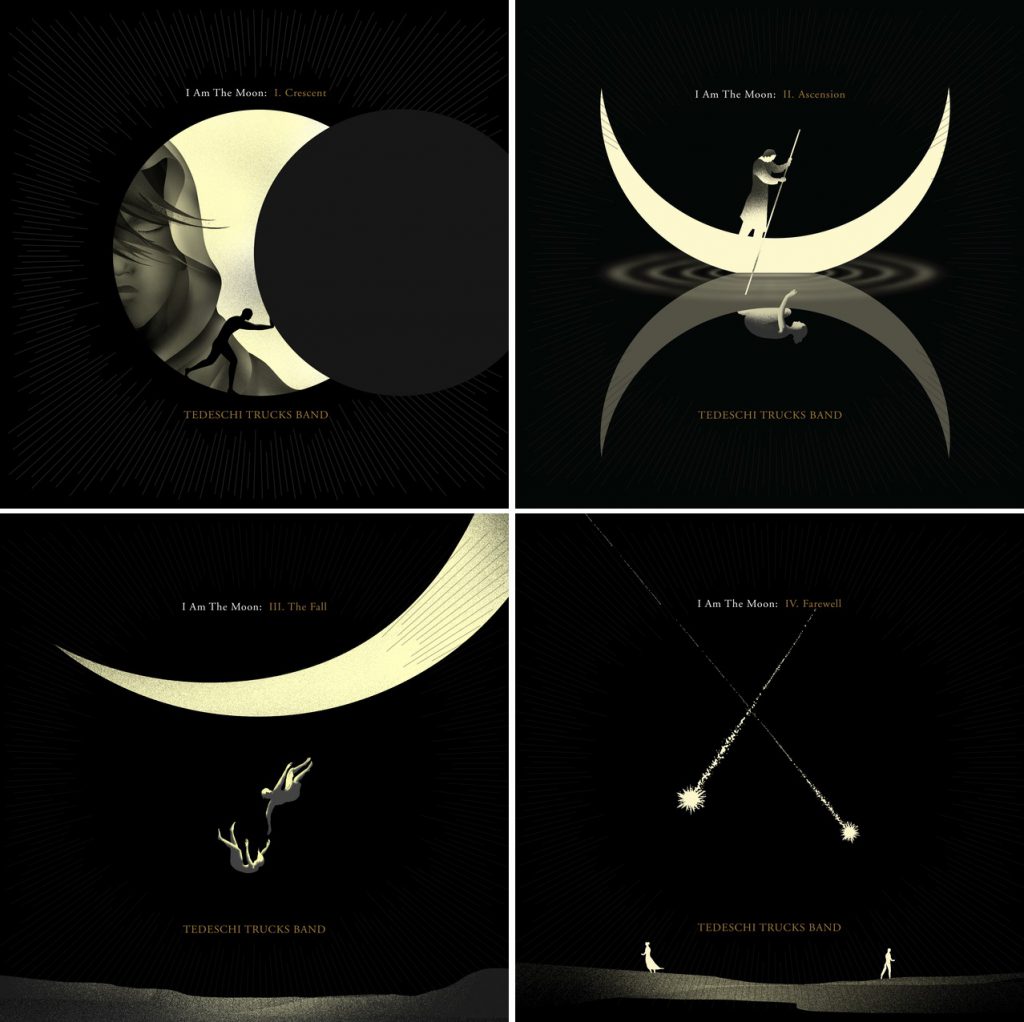 In early May, Tedeschi Trucks released a new album I Am The Moon. Amazingly, it was announced that Moon would be released as four albums.
Crescent
Ascension
The Fall
Farewell.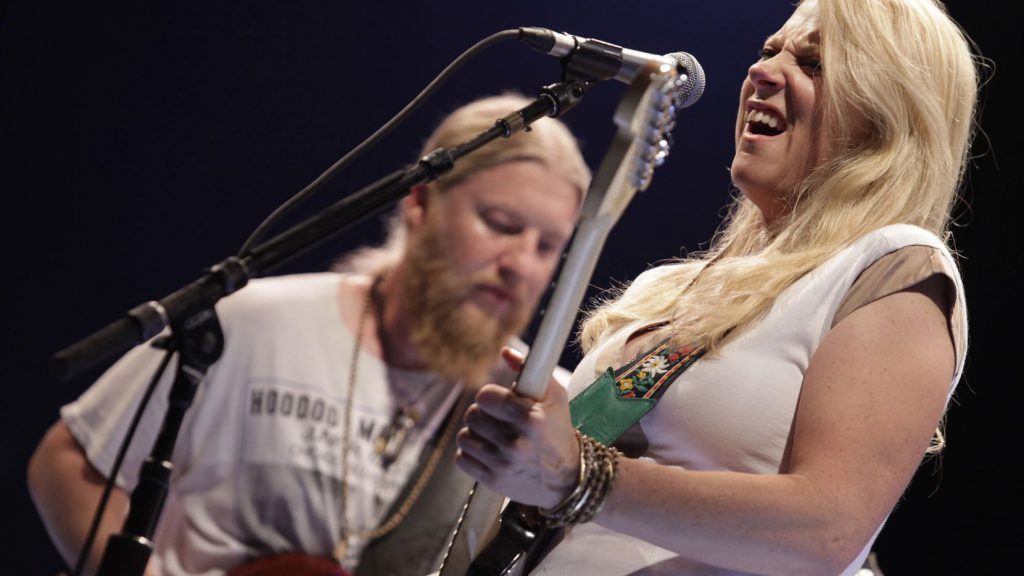 Susan Tedeschi and I had a great talk about the genesis of the albums.
Starting with playing the entire Eric Clapton Layla album in concert and discovering that the storyline came from a 12th-century poem by Nazimi Ganjavi: Layla and Majnun. But seen through Majnun's eyes. What IF – TTBand redid the storyline through Layla's character?
They wrote so many songs it became a four-album set.
I asked Susan in May if we could talk about the entire four-album set when they had released them all. Here we are.
The complete interview can be heard on the Mulligan Stew Podcast and seen on tdm YouTube Channel.
PLAYLIST:
| | | |
| --- | --- | --- |
| Mulligan Stew (Guest – Susan Tedeschi) | Terry David Mulligan | @tdmulligan |
| Hey Joe | Jimi Hendrix | are you experienced |
| Ramble on | Led Zeppelin | LZ Two |
| all roads | dan mangan | all roads |
| Night Shift | Bruce Springsteen | Only the strong survive |
| Find yourself | Lukas Nelson and Promise of the real | New roots blues |
| Mulligan Stew | Special Guest Susan Tedeschi | Tedeschi Trucks Band |
| sweetbread | Bonnie light Horseman | Someone weep for me |
| TDMulligan | Our Guest – Susan Tedeschi | Tedeschi Trucks Band I am the Moon |
| Long may you run | Still Young Band | Stills YUoung Band / Long may you run |
| What I had in mind | Ron Sexsmith | single |
| in my own dream | Paul Butterfield Blues Band | Golden Butter |
| Nick of time | Lake Street Dive | Fun Machine – The Sequel |
| Remembering Ellie Greenwich | The songs of Ellie Greenwich | Born Oct 22 1940 |
| be my baby | the ronettes | best of |
| then he kissed me | the crystals | greatest hits |
| i can heard music | The Beach Boys | Greatest hits |
| The songs of Ellie Greenwich | Mulligan Stew | TDM |
| River Deep Mountain high | Ike and Tina Turner | Best of |
| HOUR TWO of The Stew | NEXT – Susan Tedeschi – Tedeschi Trucks Band | 4 New albums – I am the Moon |
| Susan Tedeschi – Tedeschi Trucks Band | Interview with TDM | I am the Moon |
| Take me as I am | Tedeschi Trucks Band | I am the Moon – The Fall (3) |
| Susan Tedeschi – Tedeschi Trucks Band | in conversation with TDMulligan | The albums – I am the Moon |
| Last night in the Rain | Tedeschi Trucks Band | I am the Moon – Farewell (4) |
| VSusan Tedeschi – Tedeschi Trucks Band oice Track | complete interview – Mulligan Stew Podcast | I am the Moon |
| Another Day | Tedeschi Trucks Band | I am the Moon – The Farewell (4) |
| Susan Tedeschi – Tedeschi Trucks Band | complete interview on mulligan stew podcast | and tdm channel on youtube |
| Playing with my emotions | Tedseschi Trucks Band | I am the Moon – Ascention (2) |
| Mulligan Stew | Complete interview on Mulligan Stew Podcast | and tdm youtube channel |
| Gone gone gone | Robert Plant and Allison Kraus | Raising Sand |
| It takes a lot to laugh, It takes a train to cry | Leon Russell | Leon Russell and the Shelter People |
| I don't need no Doctor (live) | John Mayer | Where the light is Nokia LA |
| Hang Loose | Alabama Shakes | Boys and Girls |
| Mulligan Stew | Year 26 | Check on ckua on demand |
| One step ahead | Jack Johnson | Meet the Moonlight |
| when you were wild | Blue Rodeo | Many a Mile |
| Thank You for listening and donating | We are Donor Supported CKUA | Next week – Live in Calgary with Allison Brock |