"The idea of continuing as a guest felt very apropos to the times,  "Feeling out of place in culture, in society—not feeling like a part of any zeitgeist, but happy to be separate and living your simple life, your long fade-out.
Find your own little nowhere, find some space to fall apart, continue as a guest."  Carl Newman
AC Newman returns to The Stew with the 7th New Pornographers studio album Continue as a Guest.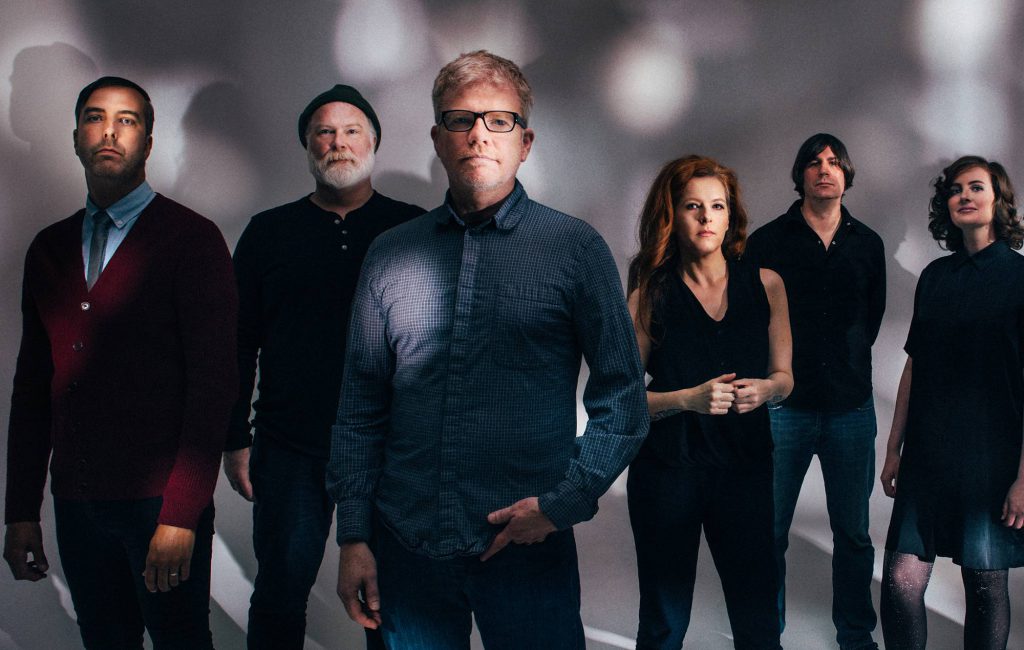 The New P's have been acclaimed since forming in Vancouver in 1997.
They were dubbed a Super Group.
They weren't so much super as stellar.
A great blend of melodies,  hooks, word puzzles and fine harmonies.
Pitchfork has described the band's sound as "peppy, gleeful, headstrong guitar pop",[3] while Stereogum called the band's debut album Mass Romantic as "one of the greatest and most immediate power pop albums ever rendered"
I found Carl at home in Woodstock NY. Having followed the band's early years in Vancouver,  we had lots to talk about.
(The complete interview can be heard on our Podcast and video on YouTube)
New Music from
Lucinda Williams
Natalie Merchant
Chicago
Madison Cunningham
Bette LaVette
Tommy Emmanuel
Natalie McMaster, Donnell Leahy
And Rhiannon Giddens.
Marc Jordan
Jesse Roper
Jason Isbell
Ron Sexsmith
Jill Barber
Classics from
Rosanne Cash
Jon Batiste
Mongo Santamaria
Stones
John Lennon
Keb Mo
Steve Miller
Smokey Robinson and the Miracles.
After all the well-earned chat on  Wide Cut Stew Saturday morning – it felt good to let the music flow..  Enjoy!!
PLAYLIST:
| | | |
| --- | --- | --- |
| The Stew with TDMulligan | Guest – AC Newman – The New P's. | playlist – mulliganstew.ca |
| Pin it down | Madison Cunningham | Who are you now |
| Plan B | Bette Lavette | Lavette |
| Cajun Girl | Tommy Emmanuel (Little Feat-Sam Bush) | Tommy Emmanuel |
| Drift away | The Rolling Stones | Tattoo You (Super Deluxe) |
| Mulligan Stew | Guest – AC Newman – The New Pornographers | playlist mulliganstewdotca |
| Beautiful Boy (Darling Boy) | John Lennon | Beautiful Boy Soundtrack |
| Cheers to new beginnings | Dominique Fils Aime | single |
| Henry | Keb Mo | Slow Down |
| Deane House | River Cafe | We thank them both |
| Abracadabra | Steve Miller Band | Abracadabra |
| New York Comeback | Lucinda Williams (Bruce and Patti) | Stories from a rock & roll heart |
| Magical Mystery Tour | Chicago | Single |
| Special Guest AC Newman- New P's | Coming UP – Rhiannon, 2 Natalie's & Smokey. | MulliganStew.ca |
| Woman of the house | Natalie McMaster, Donnell Leahy, Rhiannon Giddens | Canvas |
| Tower of Babel | Natalie Merchant | single |
| Tears of a clown | Smokey Robinson and The Miracles | Hitsville |
| The Stew – with TDMulligan | Coming UP – The New Pornographers | playlist mulliganstew.ca |
| spare tire | Ariel Posen and Cory Wong | Single |
| The Stew – Year 27 | Terry David Mulligan | Guest – AC Newman – The New Pornographers |
| Space Captain | Herbie Hancock (Tedeschi-Trucks) | Imagine Project |
| Everybody wants to rule the World | Marc Jordan | Waiting for the Sun to rise |
| Make it all work out | Jesse Roper | single |
| Middle of the Morning | Jason Isbell and the 400 Unit | single |
| TDMulligan | coming up AC Newman Interview | Next – Ron Sexsmith |
| Diamond Wave | Ron Sexsmith | The Vivian Line |
| The Stew – Year 27 | playlist mulliganstew.ca | NEXT – AC Newman |
| AC Newman Interview | The New Pornographers | TDMulligan |
| Really Really Light | The New Pornographers | Continue as a Guest |
| AC Newman Interview | TDMulligan | Complete Int on MulliganStew Podcast |
| Pontius Pilates Home Movies | The New Pornographers | Continue as a Guest |
| AC Newman Interview | complete interview on Mulligan Stew Podcast | and tdm YouTube channel |
| Cat and Mouse with a Light | The New Pornographers | Continue as a guest |
| Sea of Heartbreak | Rosanne Cash (Bruce Springsteen) | The List |
| Beautiful Life | Jill Barber | Homemaker |
| I need you | Jon Batiste | We are |
| Watermelon Man | Mongo Santamaria | Watermelon Man |
| | | |