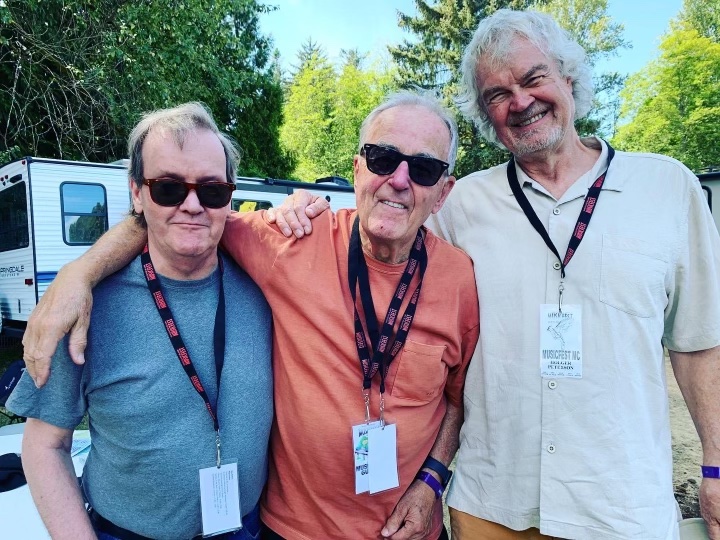 2 Donor Hours. The first says " go for it" so we do.\
The second is in memory of a lost son and all the concerts they attended.
The Guests
Roy Forbes, Holger Peterson, The Bros. Landreth and AV and the Inner City.
All of the interviews were done backstage at the Vancouver Island Music Festival of several weeks ago. In Courtney. Thank you, Doug Cox and Team.
Talking to Roy about performing his Thistles album after all those years, to Holger about some of the highlights of his years coming to the festival and interviewing Roy for the audience. The Bros  Landreth tells the tale of travelling to the Byron Bay Blues Fest in Australia to finally play with Bonnie Raitt. There was just one thing they wanted to do before that…go swimming in the surf. Things went sideways.
Ann Vriend and her Inner City Choir introduced themselves and their second jobs and left us with a song.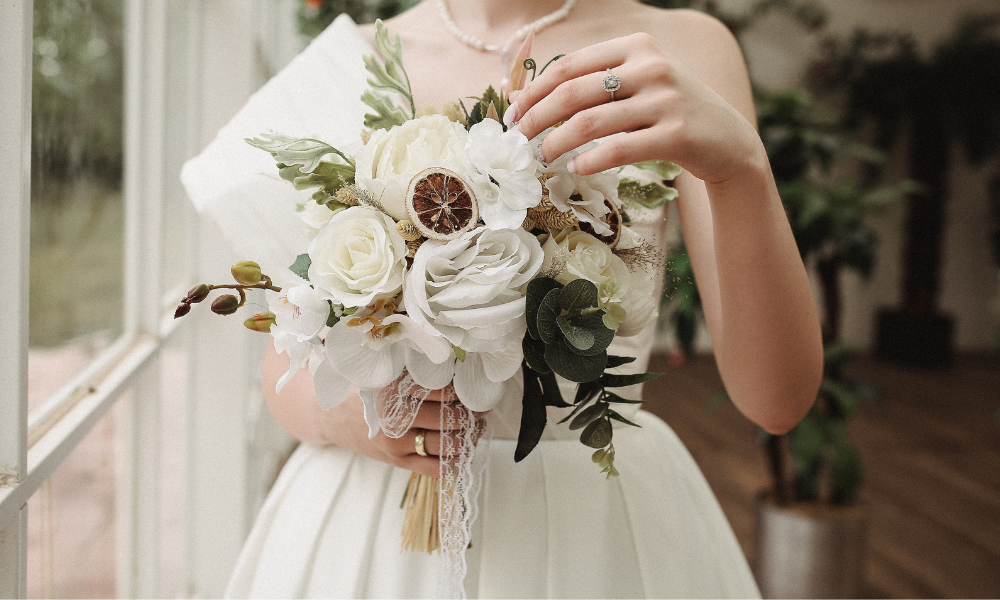 The Wedding – In our back garden. Two families becoming one.
Our son.  Their daughter.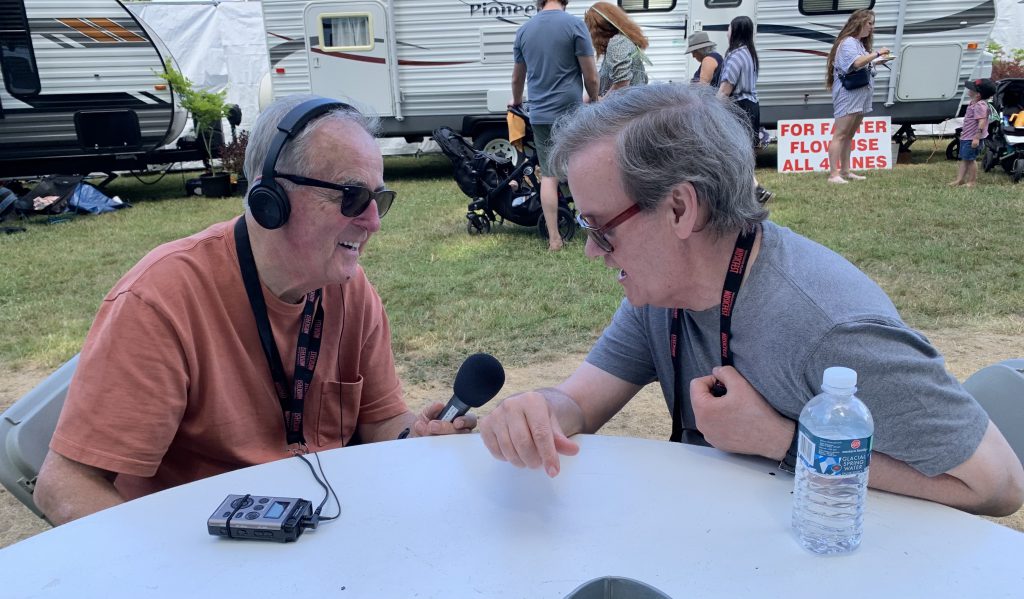 Holger was hosting and doing interviews.
The Bros. Landreth was playing various side stages and headlining Sunday
Rocking Roy was playing his Thistles album from his "Bim" Days. with a great band
Ann Vriend and Inner City, after a chat,  left us with a cappella gospel song.
These are edited versions of much longer interviews. They will all be heard over the next 4-6 weeks.
The playlist has a nice touch of romance to it.
PLAYLIST:
| | | |
| --- | --- | --- |
| Mulligan Stew 4 Guests & a Wedding | TD Mulligan | playlist mulliganstewdotca |
| The Spark | William Prince | Reliever |
| Found the one | Ben Harper. Charlie Musselwhite | No Mercy in this land |
| Say when | Dan Mangan | single |
| Better together | Jack Johnson | In between dreams |
| The Summer Stews 2023 | 4 Guests – First is AV and the Inner City | @tdmulligan |
| The way you do the things you do (live) | Jerry Garcia Band | The Jerry Garcia Band |
| AV and The Inner City (Ann Vriend) | Interview and performance | at Van Island Music Fest |
| The Summer Stews – 2023 | Terry David Mulligan | details – mulliganstewdotca |
| Like a Rolling Stone | Bob Dylan | Highway 61 |
| Hiding out in the open | Feist | Multitudes |
| Interview Two – Roy Forbes | Host of Roy's Record Room | Performing Thistles Album |
| Lifting my heart (live) | Roy Forbes | Striking Matches (live) |
| Deane House / River Cafe | Supporters of CKUA through the Stew | Thank You |
| Old folks boogie (live) | Little Feat | Waiting for Columbus |
| These arms of mine | Otis Redding | Pain in my Heart |
| The Summer Stews 2023 | 4 Guests and a Wedding | -Fynn and Natalie |
| Sunbeam | Corb Lund | Things that can't be undone |
| Crazy for you | Michael Franti | Soul Rocker |
| On your way down | Trombone Shorty and Allen Toussaint | BackaTown |
| Astral Weeks | Van Morrison | Astral Weeks |
| Stop and Listen | Blackie and the Rodeo Kings | O Glory |
| Holger Peterson Interview | with Terry | at Van Island Music Fest |
| I'm free | Bobby Rush | All my love for you |
| Fiddler's Green | The Tragically Hip | Road Apples |
| The Bros Landreth Interview | Backstage Van Island Music Fest | with TDM |
| Made up mind | The Bros. Landreth | Let it Lie (deluxe) |
| Coyotes Banff | Thank you Coyotes | mulliganstewdotca |
| Tell me your dream (live) | Blue Rodeo | Blue Road |
| Just breathe | Willie and Lucas Nelson | Heroes |
| Green Onions | Booker T and the MG's | Best of |