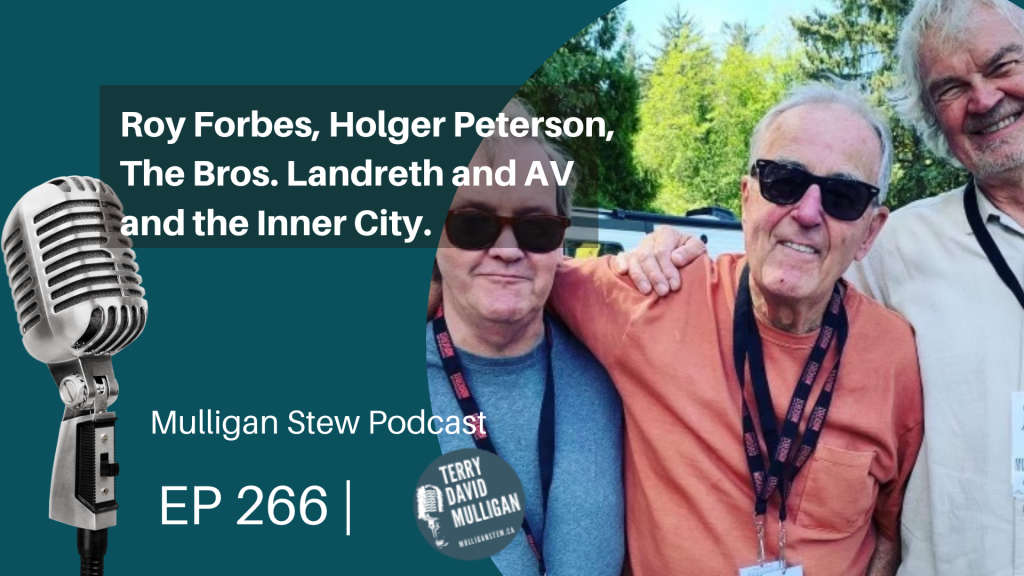 Roy Forbes, Holger Peterson, The Bros. Landreth and AV and the Inner City.
All of the interviews were done backstage at the Vancouver Island Music Festival of several weeks ago. In Courtney. Thank you, Doug Cox and Team.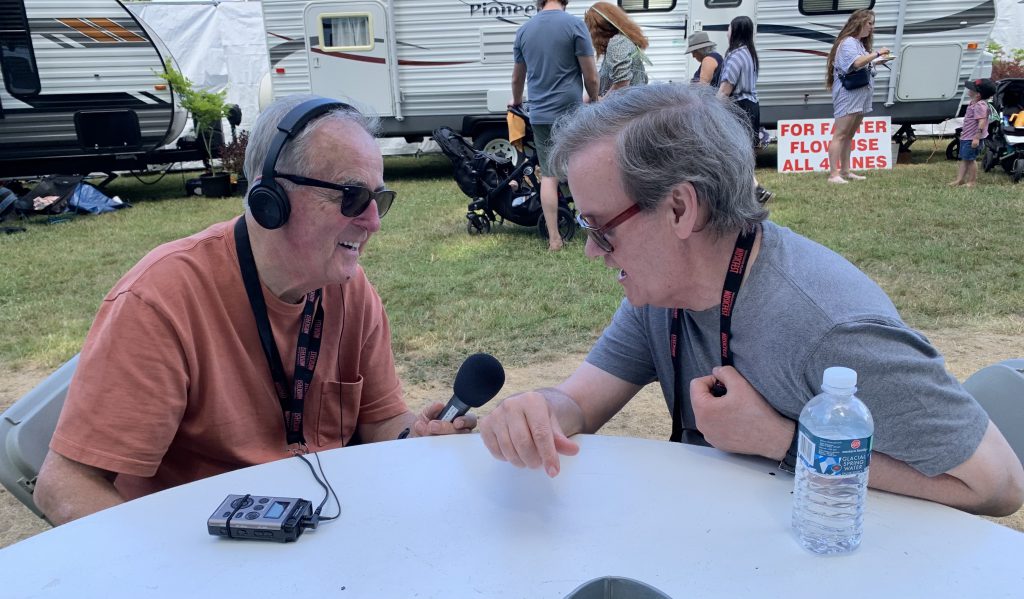 Talking to Roy about performing his Thistles album after all those years, to Holger about some of the highlights of his years coming to the festival and interviewing Roy for the audience.
The Bros  Landreth tells the tale of travelling to the Byron Bay Blues Fest in Australia to finally play with Bonnie Raitt. There was just one thing they wanted to do before that…go swimming in the surf. Things went sideways.
Ann Vriend and her Inner City Choir introduced themselves and their second jobs and left us with a song.
Holger was hosting and doing interviews.
The Bros. Landreth was playing various side stages and headlining Sunday
Rocking Roy was playing his Thistles album from his "Bim" Days. with a great band
Ann Vriend and Inner City, after a chat,  left us with a cappella gospel song.