hello
We are slowly updating , inputting and reconciling our archives…please check back as we re-build our database of past playlists
This week on Mulligan Stew:

Colin James has worn many hats during his long and storied career. When Colin first hit the scene a quarter century ago, he became an instant rock guitar hero, mentored by the legendary Stevie Ray Vaughan. Since then, this iconic Canadian has topped the charts as a pop vocalist, recorded an acclaimed blues album and led the swing revival with his Little Big Band, which he both fronted and produced. He has performed for the Queen, sold multi-platinum many times over and continues to sell out shows coast to coast.  Along the way, he's written memorable hit songs and given us distinctive covers of timeless classics with his newest album teasing that the best is still yet to come.
This six-time Juno Award winner has come full circle with his latest album, aptly titled Fifteen.  On the verge of 25 years since the release of his debut, this is Colin's 15th release and it takes this Saskatchewan artist back to his full-blooded rock roots.
Colin James talks with host Terry David Mulligan about working on Fifteen with Ron Sexsmith, Tom Wilson, and Alan Doyle on the next Mulligan Stew, Saturday, June 16 at 7pm.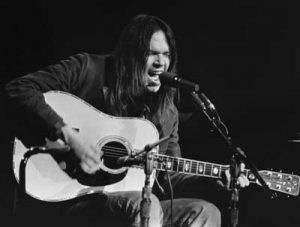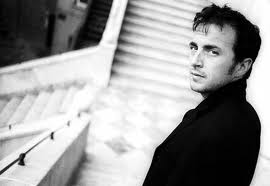 | | | |
| --- | --- | --- |
| Artist | Song | Album |
| Trombone Shorty | Orleans and Claiborne | Orleans and Claiborne |
| The Meters | Cissy Strut | On the good foot |
| Dion | Ruby Baby | The road Im on |
| The Band | Look Out Cleveland | The Band |
| Fleetwood Mac | Lemon Squeeze (live) | Shrine 69 |
| Eric Clapton | Cant find my way back home | Live in the 70's |
| Police | Don't stand so close | Every breath you take |
| Bonnie Raitt | Used to rule the world | Slipstream |
| Brian Dunn | Interview | |
| Brian Dunn | Tv's and radios | Tv's and radios |
| Neil Young | Get a job | Americana |
| Serena Ryder | All for love | iTunes in Montreal |
| Chuck Leavell | Wish me well | Back to the Woods |
| Colin James | Interview | |
| Colin James | Finally wrote a song for you | Fifteen |
| Alan Doyle | Testify | Boy on Bridge |
| Colin James | Sweets gone sour | Fifteen |
| Colin James | Oh Well | Fifteen |
| Colin James | No time to get there | Fifteen |
| Joan Osborne | Shake your hips | Bring it on home |
| Rory Block | Steady Freddy | Shake em on down |
| Jon Cleary | Occapella | Occapella |
| Spencer Davis | Gimme some lovin | Best of Steve Winwood |
| Beatles | Lady Madonna | #1's |
| Tower of Power | I thank you | 40th Anniversary |
| Righteous Bros | My Babe | ReUnion |
| | Memphis town | Back to the Woods |