hello


This week we feature interesting stories that got lost in the World Cup Shuffle.
For example..Actor/Director Jon Favreau talks about his summer hit Chef.
A double dip of the Wine Diva..Patio Wines and BBQ Wines – There's a difference.
Plus there's a story on the romance of Provence and it's fabulous Rose
Enjoy!!!

Podcast: Play in new window | Download
[divider]
The Show   
Provence Rose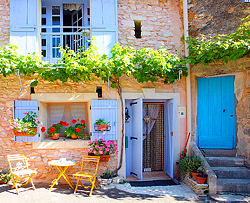 Provence Rose was featured in BC Govt Liquor Stores, many of the labels are still to be found.
Provence, the beautiful region that sits at the scenic crossroads of southern France, the Italian Alps, and the Mediterranean, has long been an area of historical import and distinct culture.
Above all else, Provence is known as a producer of some of the finest food and wine France has to offer, with a cuisine that emphasizes healthful ingredients like olive oil, garlic, fresh vegetables, and bountiful Mediterranean seafood.
The other famous product of Provence is Rose.
Viktorija Todorovska is an author  and is a Chicago-based wine educator.
Francois Millo is the general director of the Provence Wine Council, an acclaimed French wine expert and photographer. He was born and raised in Provence, and has worked and travelled through the world.
Together they have released a book called Provence Food and Wine. The Art of Living.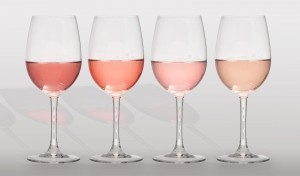 Who better to walk us through the wonderful complexities of Provence's gift to the wine World.
We talk colour, winemaking process, food pairings and the question that always comes up "what is it with guys and Rose?"
http://www.vinsdeprovence.com/en/
http://www.amazon.ca/Provence-Food-Wine-The-Living/dp/1572841583
 [divider]
The Wine Diva   

It's the
first of two segments
this week from Daenna van Mulligen.
She's going to return later with patio wines..sippers for the backyard..kitchen..pool..heck a bench will do.
But with the weather that we've been getting..its full on BBQ season.
Whether its seafood, meat or veggies, everybody is firing up the BBQ.
But with those selections comes sauces, charcoal and seasoning.
So it takes a serious wine to complement your choices.
Enjoy Daenna's choices..she's tested and tasted them all.
The original list can be found at
www.winediva.ca
[divider]
Jon Favreau. Actor. Director. Chef.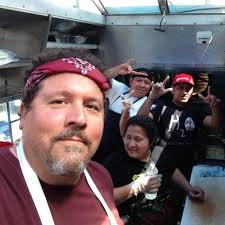 Jon has released a very charming film called
CHEF.
It's about a chef who loses his high profile restaurant job in LA,  travels across the USA and in Miami  starts up a food truck in an effort to reclaim his creative promise, while piecing  together his estranged family. From that point on it becomes a road film, driven by food and music.
Not a bad thing.
We know Jon from his work in the Indy film  
Swingers
 plus
Elf
and both
Iron Man
blockbusters but this small film allows him to touch on themes lost in the larger films.
Love, trust, family. Food.
Basic stuff.
We find Jon on the phone from Los Angeles.
Apologies for the phone connection. We cleaned it up as best we could.
https://twitter.com/ChefTheFilm
http://chefthefilm.com/
Podcast: Play in new window | Download
[divider]
STORIES WE'RE WORKING ON
Food, wine and Fishing
With John Weber (Orofino) Rhys Pender (Master of Wine & Little Farm)
Mark Filatow (Gold Medal Chef) at 7 Half Diamond Ranch
And in Haida Gwaii with David Hawksworth, Anthony Walsh (Oliver & Bonacini)                Dino Renaerts (Pier 7 Vancouver)
And Mark Davidson (Wines of Australia)