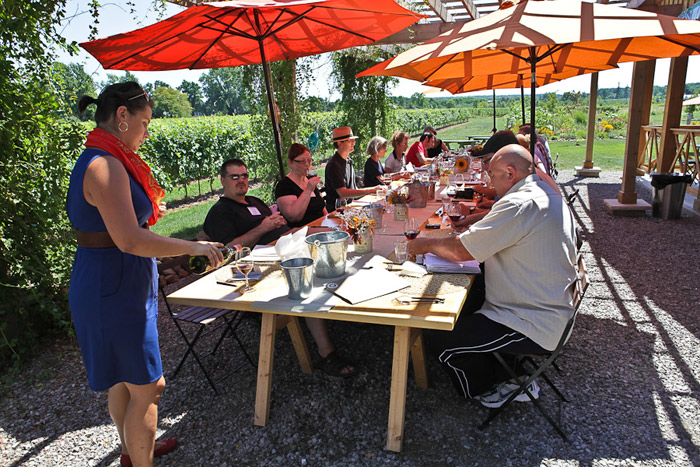 THE SHOW
Nicolette Novak. The Queen of Niagara. What a delight!!

Podcast: Play in new window | Download
Subscribe: RSS
A lifelong native of Niagara, Ontario,
Nicolette
is one of the area's best resources. She always has one ear to the grapevine to uncover what's new and exciting in the community. Her enthusiasm and passion for what she does has earned her many well deserved accolades as well as many fans among her vast clientele. Time spent with Nicolette is time well spent.
As many people over the years have observed, Nicolette is The Good Earth! Her wit, sense of fun and genuine caring are just some of the ingredients that have made
The Good Earth
such a success.
This is her family's farm. She started the cooking school and then planted the vines..
How many times have you heard chefs and sommeliers say
"combining the grapes and food from the same soil..is the best of both Worlds"
And with
Good Earth and Wine
she has done just that.
Can't tell you how much fun this interview was. Hope you like it.
http://
www.goodearthfoodandwine.com
[divider]
John Clerides
is the owner of
Marquis Wine Cellar
in Vancouver and is a respected voice in the wine community.
He's opinionated and totally dialed in.
Thus we find him on a vacation on a ship off the coast of France..conducting wine tours.
I thought he'd be relaxed and laid back right?
Wrong!!
We cover French wines, BC wine laws and the new expanded store he's about to open.
http://
www.marquis-wines.com
[divider]
When I left the Naramata bench 2 years ago
Stewart Glynes
was the chef at Bench Market above Penticton.
Now he's the chef and Co-owner with his wife Heather . So I thought we'd check back in with the very popular Mr Glynes.
If you're headed to the
Naramata Bench
… don't miss the opportunity to stop and check out where everyone in the wine community hangs out.
http://
www.thebenchmarket.com
/
[divider]
Corey Wood
. Crime fighter and web master.
He and his team have done a remarkable job transforming our website.
I have limited skills in that area so asked Corey to walk me through some of the new points.
This is brisk but helpful for me and hopefully for you.
Corey also has a winery promotion platform called
VINPIN.com
it's all about WINE | FOOD | FRIENDS | the perfect pairing!  Some see it as the "Pinterest of wine" others a modern way of promoting and aggregating your wineries products , social media and story.  Check it out
http://vinpin.com/wineries/promotion
[divider]
The Wine Diva – Daenna van Mulligan
sits down just long enough to share her latest list from her website.
These are
Thanksgiving wines.
Meant for family and friends.
Meant to compliment the food of the harvest and the season.
Follow along by finding the list on her website
www.winediva.ca
[divider]
….and finally
Denis Cotter
at
Hastings House Salt Spring Island
.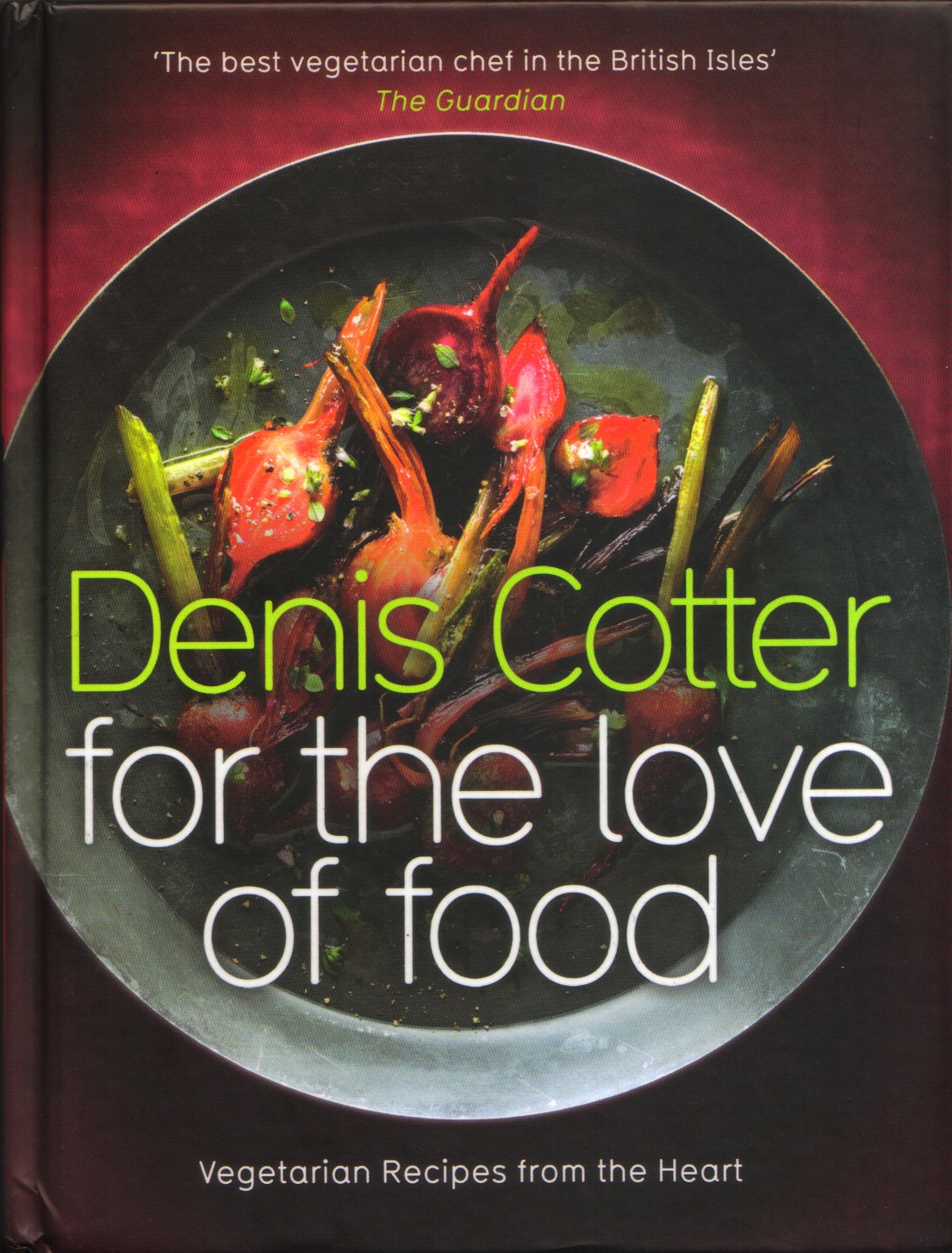 Born in Macroom, Co. Cork, Denis worked in banking for eight years before leaving to follow an ambition to work with food. Already a vegetarian, he trained as a cook in the famous Cranks restaurants in London.
Back in Ireland, after a spell in a wholefood restaurant, Denis' frustration with the limitations of the vegetarian industry sparked the opening of Cafe Paradiso in 1993, to create an environment where he could evolve a personal style of cooking focussed on the pleasure of food rather than the perceived negativity of vegetarianism.
Among the many awards bestowed on Cafe Paradiso,
Denis Cotter
was voted
'Chef of the Year '
by
Food & Wine (Ireland)
magazine in 2005.
Denis Cotter
is also the author of four books. Atrium, an imprint of the Cork University Press, published his first book, 'The
Café Paradiso
Cookbook' in June 1999; and his second, 'Paradiso Seasons' in June 2003. The first book was shortlisted for the British Guild of Food Writers Awards. 'Paradiso Seasons' won
'Best Vegetarian Cookbook in the World'
at the Gourmand World Cookbook Awards in Barcelona in 2004, and was shortlisted for the James Beard Awards in New York in 2005.
November 2007 saw the release of Denis' third book, titled '
wild garlic, gooseberries & me'
and published by Harper Collins. Giving equal rein to his writing talent and ability to create inspirational recipes, 'wild garlic…' was shortlisted for the Andre Simon Awards in 2008.
His latest book,
'for the love of food'
, published by
Harper Collins
in April 2011, is easily Denis' most accessible collection of recipes, focussing on home cooking with delicious flavour combinations.
∞
http://
www.cafeparadiso.ie/about/denis-cotter
[divider]
STORIES WE'RE WORKING ON

IRON CHEF OKANAGAN
Chefs ned Bell and Paul Rodalski from Rouge Calgary
Ian Sutherland Poplar Grove
AK Campbell Naramata heritage Inn
Jesse Croy – Chef at Summerhill
Bruce Schmidt – Intersection Wines
Carl Maerz – Twisted Tomato Kelowna
Jay Blackford – Cabana Grille   
Merridale Ciderworks –
Wine Diva – Best of BC