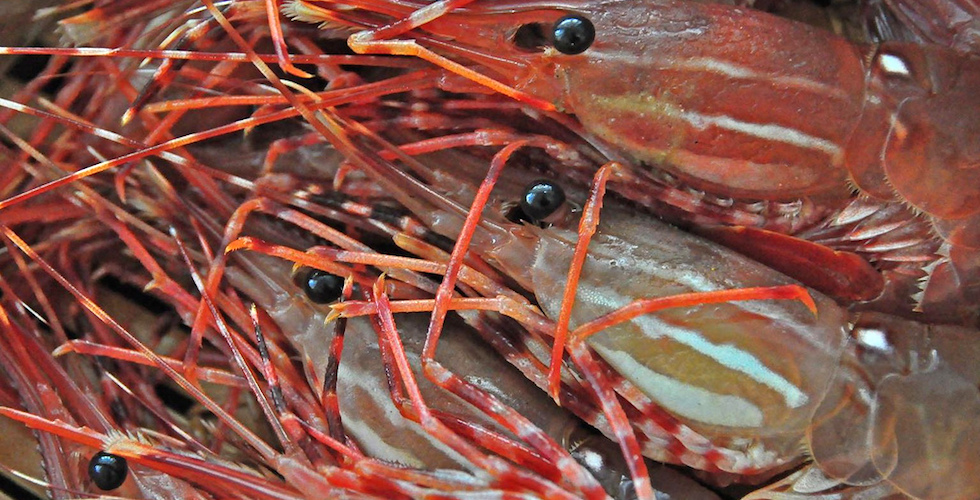 The Diva does Pink – Great Rose for your Summer!
It's a party on the fishing docks in Vancouver.  The 9th annual Spot Prawn Festival
Tara O'Grady Author of Seven Spoons.
Podcast: Play in new window | Download
 THE SHOW
 
Wine-Diva
Wine Diva's Summer Rose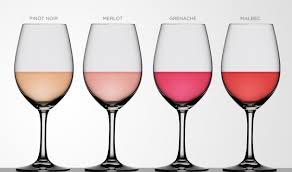 Nobody loves rose more than yours truly – unless your name happens to be Daenna van Mulligen – The Wine Diva.
Daenna's been on the road for the past 3 shows..visiting Chablis and Spain.
So we quickly huddled and decided – let's talk about wine we both love…ROSE!
Here's the list taken from Daenna's very popular website www.winediva.ca
Mission Hill Five Vineyards Rose, Okanagan Valley BC $14.99
Zonin 'Masseria Altemura Rosamaro' Brut, Salento Puglia, Italy $25.00
50th Parallel Pinot Noir Rose, Okanagan Valley BC $18.00
Kim Crawford Pansy! Rose, Hawke's Bay New Zealand $15.69
Gruet Winery Brut Rose, New Mexico $30.00
Haywire Gamay Noir Rose, Okanagan Valley BC $25.00
Henkell Rose Fine Sekt, Germany $13.99
Quails' Gate Rose, Okanagan Valley BC $15.69
Pentage Winery Rose, Okanagan Valley BC $20.00
Haywire 'Pink Bub', Okanagan Valley BC $25.00
The Girls 'Vivacious Rose', Okanagan Valley BC $20.00
Serendipity Rose, Okanagan Valley BC N/A
Anna Spinato Oragnic Rose Spumante, Veneto Italy $14.99
Famille Perrin Tavel, Rhone Valley France $25.99
Poplar Grove 'Blanc de Noirs', Okanagan Valley BC N/A
Segura Viudas Rosado, Penedes Spain, NV $16.99
9th Annual Spot Prawn Festival/Vancouver
 It's one of the best success stories anywhere.
9 years ago Chef Robert Clark was mad as hell and wasn't going to take it anymore.
All he wanted to do was serve local Spot Prawns at C Restaurant.
None of the fishing fleet would sell him their prawns. That's because they could get top dollar in Japan.
Robert got together with Steve Johansson and his vessel Organic Ocean and off they went..
Word got around very quickly that fresh prawns could be bought – live – off the False Creek Docks across from Granville market.
Everything took off from that moment.
Now..1000's of people make their way there to kick off the season, which is very short. 4-6 weeks and it's over.
Here's who we talked to at the kick off last weekend:
 Robert Belcham – Campagnolo
Ryan Bissell – Chair of Festival
Scott Yeager – Pear Tree
Jonathan Chovancek – Café Medina
Ken Liang – Ken's Chinese Restaurant
Scott Kwan – Kaya Malay Bistro
Mattie Christie – Go Fish
Tom Walmsley – Summerhill Wines
Barry Benson – R&B Brewing
Darren Clay  – Pacific Institute of Culinary Arts (PICA)
spotprawnfestival.com
Tara O'Brady  – Seven Spoons
Seven Spoons is  more than 100 favorite recipes and stories taken  from Canadian blogger Tara O'Brady ..strangely called Seven Spoons.
Seven Spoons reads like a wonderful  notebook . I loved it
 recipe 5 spice steak at bottom of page. 
"Seven Spoons is so gorgeous and beautifully photographed that I just want to jump right into the pages. I can't wait to savor these amazing dishes, all with a global bent, starting with breakfast biscuits and spicy, fried Mexican Huevos a la Plaza de Mercado; then moving on to soups and salads with flavors culled from the Middle East and East Asia; then ending with lush, compelling desserts."
—David Lebovitz, author of My Paris Kitchen
Please welcome to the show the really fine writer/blogger/human   Tara O'Brady
www.sevenspoons.net 
Podcast: Play in new window | Download
 STORIES WE'RE WORKING ON
NZ Wines
First Families of Australia
Alamos – Argentina
Alois Clements Lageder
Alberta's chefs
Sileni Estates Hawkes Bay
FIVE-SPICE  STEAK
This m1ght smoke up the k1 tchen, but it is worth  1   t. The five-sp1ce powder IS fused to the steak w1th the blistering heat of the pan, mok1 ng for a raspy, s1zzling crust It is finished w1th a qu1ck, flavorsome sauce of herbs, chi es, and r1ce vinegar, rounded  out biJ toasted sesame oil. The onoint1ng works like a late – addition mannode, not onliJ dressing the
meat but aslo seem1ng to keep 1t 1ncred1 bilJ soft and tender.
Serves4 to 6
1 bone-in rib steak,
2 inches (5 em) thick, weighing approximately
1Y:i pounds (680 g)
1Y:i teaspoons Chinese five-spice powder
1 teaspoon medium-grain kosher salt
Y:i teaspoon freshly cracked black pepper
2 teaspoons toasted sesame oil
1 clove garlic, minced
1-inch (2.5 em) piece of fresh ginger, peeled and minced
1 smallred chile, stemmed, seeded, and minced
1 tablespoon unseasoned rice vinegar
2 teaspoons tamari
1 teaspoon natural cane or Light brown sugar
3 green onions, white and
Light green parts  only, minced
2 Large handfuls of cilantro, Leaves and tender stems, chopped
Season the steak allover w1th the five-sp1ce powder, salt, and pepper. Dab on the sesame  o1lw1th a brush.
Place a large cost-iron pan over med1um-h1gh heat. Once the pan
IS good and hot,lo y 1n the steak. Let 1 t coo k, undisturbed,for 2 to
3 m1nutes, then check for even color and move the steak around
1f necessorlJ. Keep shuffling untilwellbrowned, 2 to 3 minutes more. Flip the steak, and continue to cook unt1 lthe second s1de IS equolliJ charred  and cooked  to your lik1ng. (An Instant-read thermometer 1nserted in the thickest por t,without touc hing bone,should read 120'F [50'C] for med1 um-rore, and w1lltoke opprox1 moteliJ 3 to 5 m1 nutes alter fl1pp1ng to the second s1de.) Set the steak aside and reduc e the heat to medium-low.
Add the garlic, g1nger, and ch1le to the skillet and cook,st1rr1ng, for 1 m1nute. Stir together the r1ce v1negor, tomori, and sugar, then pour 1t 1nto the pan, scrop1ng u p oniJ browned bits and
ollow1ng the liqu1 ds to reduce, about 1 m1 nute. Scrape the sauce
1nto a smallbowlw1th half the green on1 ons and half the Cilantro.
Present the steak whole at the tabel , or slice across the gmn and arrange on a plotter. W1th e1ther, pour some of the sauce over the meat and shower w1 th the reserved green onion and Cilantro. Offer the rest of the sauc e alongside.