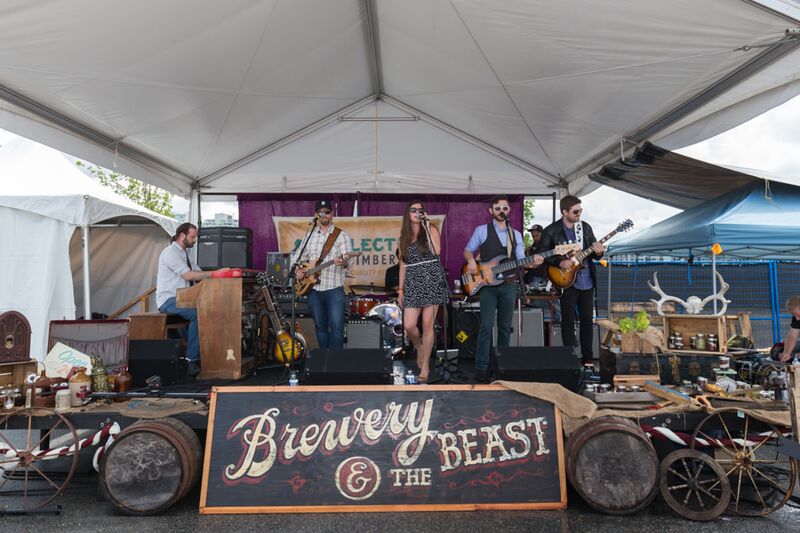 Podcast: Play in new window | Download
It's the third annual Brewery and the Beast – Vancouver Edition!!!
 THE SHOW
 On Sunday, July 26th Vancouver and Whistler's top chefs fired-up their grills and sharpened  their knives for the summer's meatiest event, Brewery and the Beast. More than 40 of Vancouver's most-lauded and award-winning chefs will gather at the outdoor venue to showcase the finest meat inspired cuisine. Guests enjoyed an exciting selection of whole animal roasts, charcuterie, classic BBQ, ethnic, traditional, modern, and exotic dishes prepared from an assortment of conventional and rare cuts of protein.
Guests cast their eyes on the legendary Phillips Brewing Company 35-tap "Gypsy" wagon that will be tapped-up and offering a high-quality selection of craft brews to pair with the chefs creations.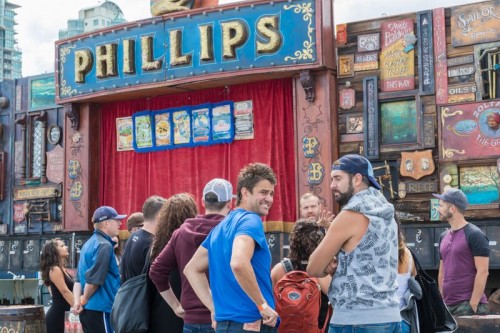 Also available to thirsty carnivores was the  cider from the prized Left Field Cider Co. and premium wines from Mission Hill Family Estate Winery, as well as non-alcoholic options, such as Phillips homemade sodas, specialty coffees, and refreshing iced teas.
Brewery & The Beast strives to strengthen the connection between the consumer and provider, and aims to highlight the importance of ethical farming practices in the local region. Founding sponsor, Two Rivers Specialty Meats, supplies participants with the majority of protein for the event and sources only the highest quality meat from farmers and producers in BC and Alberta.
Brewery & The Beast donates partial proceeds from each event to the BC Hospitality Foundation and partial proceeds are also donated to The Hawksworth Young Chef Scholarship Foundation
From the creators of Culinaire, Victoria's Premier Food Tasting Experience, Brewery & The Beast is a meat-centric event focusing on education and promotion of local farms and ethically raised meat, while highlighting preparations by local chefs. 17 Black Events, the masterminds behind some of the most celebrated food events in British Columbia, are proud to share their passion for food with others. Showcasing the talents of chefs from some of the top restaurants in the province, Brewery & The Beast is meat like you've never tasted it before. www.breweryandthebeast.com
The next B&B takes place Sunday Aug 23 in Calgary and then off to Victoria for the closer.  Check out the website..  www.breweryandthebeast.com 
Our guests include:
 Rob Belcham – Campagnolo
Steve Edwards – BLVD
George Siu – Memphis Blues
Scott Gurney – Founder
Scott van Wyke – Phillips Brewing
David Hawksworth – Hawksworth
Trevor Jordan – Homer St Café
Robbie Kane – Café Medina
Jason Pleym – Two Rivers
Theresa Pederson – Left Field Cider
Chef Rob Holland – Tap and Barrel
Rockin Ronnie Sewchuck –  Johnsons
Podcast: Play in new window | Download