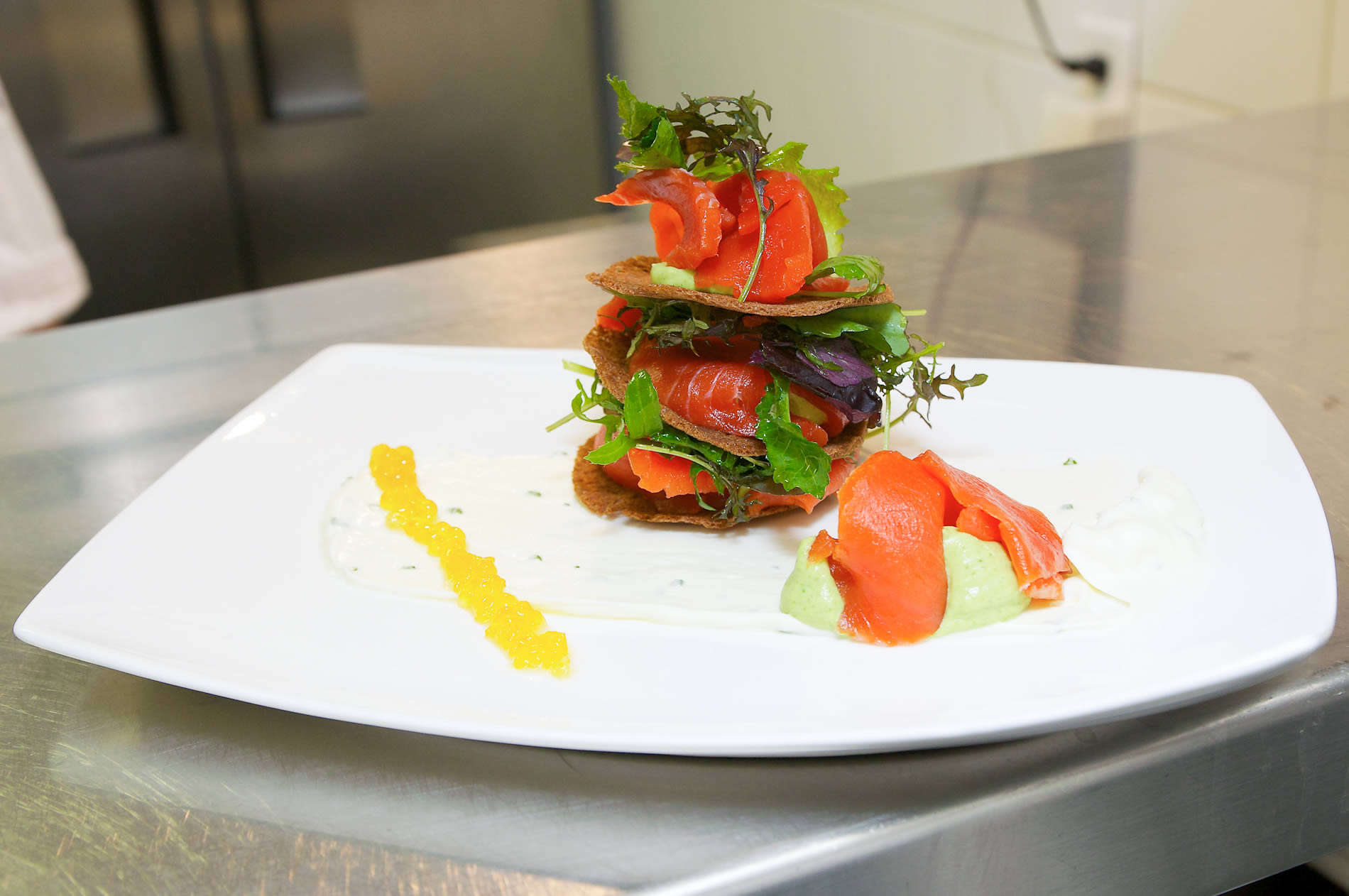 One of the legends of Canadian dining..John Bishop joins us for the first two segments..
So much to talk about. Organic. Sustainability. The star chefs who've gone through the kitchen.
How Vancouver became the dining destination it is today.
John Bishop IS dining in Vancouver.
Two interviews remaining from our coverage at 2017 VanWineFest.  Tony Holler Owner of Poplar Grove and Chris Tolley  Owner. Winemaker at Moon Cursor
And Josh Hammond – Villa Maria Winemaker in Marlborough.
Podcast: Play in new window | Download
THE SHOW
John Bishop grew up loving food  in Newton Powys, Wales.  After starting his culinary career in England John moved to Vancouver in 1973.
There were no farmers markets (except for Chinatown) Ingredients always came from somewhere else. France, California, Asia, Italy.
John slowly changed all that by connecting with local farmers, foragers and growers.
John began his career in Vancouver with  Umberto Menghi .  Eventually he opened Bishop's in 1985 on Fourth Ave.
Since then, Bishop's has consistently been one of the city's top restaurants. Annually the restaurant receives top grades from local as well as all the respected North American guides.
FYI – There are four John Bishop books out there..each a great help in your kitchen. Bishop's, Cooking at My House, Fresh and Simply and  Bishop's.
John is a storyteller,  a chef, an author and one of the nicest people I've ever met.
  Tony Holler – Owner of Poplar Grove and Monster Vineyards (Naramata Bench)
Chris Tolley – Moon Cursor Winery (Osoyoos)
 Tasting Room Radio aired around 35 interviews during the 2017 Vancouver International Wine Festival.
We proudly present the last two guests.
Tony Holler purchased Poplar Grove from Ian Sutherland and immediately set about building a spectacular home winery on Munson Mountain above Penticton.He created Monster vineyards just down the hill and has never been busier.
Love catching up with Tony..never at a loss for words or winemaking passion.
 Chris Tolley  Moon Cursor Vineyards
Chris and his wife Beata met at Lincoln University in NZ.  The original name of the winery was  Twisted Tree, which had been the name since 2004.
In the dark of winter 2011, they  made the bold move to change our identity to Moon Curser Vineyards – a name that captures many colourful stories of the Osoyoos area, as well as the renegade spirit of their  winemaking.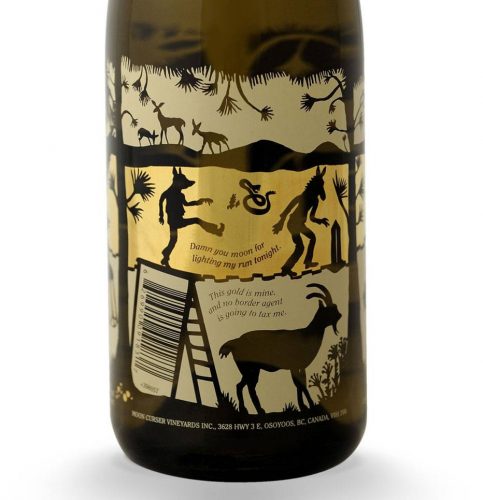 Chris was a Software Engineer by training. Farmer and winemaker by day.  His  academic year at NZ's Lincoln University gave him  a soft spot for offbeat varietals with loads of personality.
Many of us are attracted by their amazing wines they release.
Carmenere, Tannat, Tempranillo, Arneis,  Touriga Naciona and Dolcetto
And the blends – WoW
Border Vines, Dead of Night, Afraid of the Dark.
Love these guys..and love their wines.
 Josh Hammond – Villa Maria
Villa Maria is one of New Zealand's highest profile wineries and certainly the most awarded.
Their sustainable practices are exemplary and consistent.
So…how are the wines?
Given their commitment to the land and the vineyards it's not surprising how good they are. What may surprise is that their wines – white, red and bubble – are consistent. From one year to the next which all  wine fans  want from their winery.
Production winemaker Josh Hammond passed through Vancouver and most of Canada,  pouring his latest portfolio.
Josh Hammond – Villa Maria
Josh was born and raised in Marlborough, becoming the 5th generation to grow up on the family sheep farm situated next door to where the Villa Maria Marlborough winery now stands. The land, which was considered too fertile for growing grapes by his grandfather, now produces Sauvignon Blanc for Villa Maria.
An early interest in law led Josh to the University of Otago to study a double degree in Law and Chemistry. During this time he also spent six months in Europe on a law exchange studying at Charles University in the Czech Republic.
Then  to California and Burgundy where he gained valuable experience working with a range of grape varieties.
Returning back to his roots Josh joined the Villa Maria Marlborough team as Assistant Winemaker in 2013 and was promoted to Production Winemaker in December of that year.
With the Marlborough Sounds on his door step he enjoys spending time in the outdoors, diving, water skiing and sailing. He also enjoys recreating local dishes from the countries he has visited and matching these with New Zealand wines, for friends and family.
Yours truly had the pleasure of joining others at a tasting in Gastown that was a pleasure from beginning to end.
I had to wait until Josh got back to Marlborough before he had time to talk and give us the full background on the wines below.
Some you can find now..the others marked as "spec" hopefully in the new year.  Just thought you might like to know what's possible from this fine company down the road.
 Private Bin Lightly Sparkling Sauvignon Blanc, spec, $16.99 plus tax+dep
Private Bin Sauvignon Blanc, listed, $16.99 plus tax+dep
Cellar Selection Sauvignon Blanc, spec, $21.49  plus tax+dep
Private Bin Pinot Gris, listed, $17.79 plus tax+dep
Private Bin Pinot Noir, spec, $18.79 plus tax+dep
Cellar Selection Pinot Noir, spec, $30.49 plus tax+dep
Private Bin Merlot Cab Sauv Hawke's Bay, spec, $13.99 plus tax+dep
  

Podcast: Play in new window | Download
STORIES WE'RE WORKING ON
 The 9th annual Parksville Uncorked and Untapped Festival.
Howe Sound Brewing
Love Shack Libations
Mt Arrowsmith Brewing
Arbutus Distillers
Sheringham Distilling
Richard de Silva – Misconduct (Naramata Bench)
Tim Pawsey – The Hired Belly
Alberto Antonini – Bodega Garzon  (Uruguay)