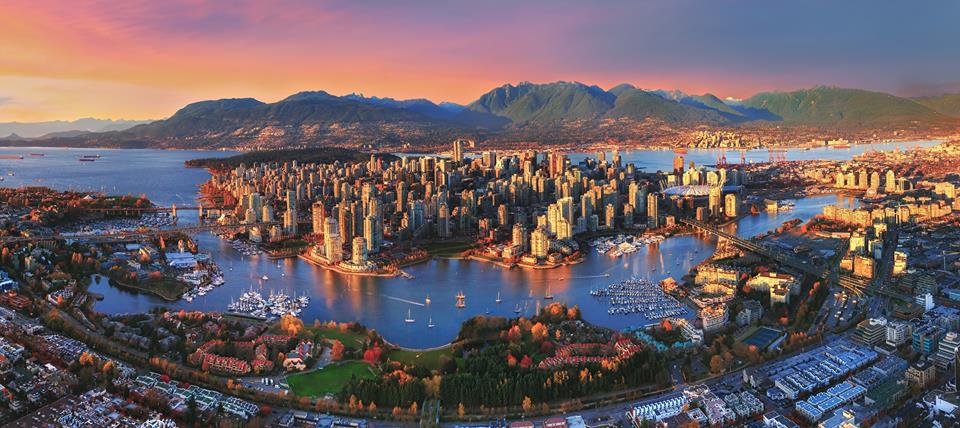 The 41st VanWineFest Part Two
(Wine Royalty & The Canadians)
THE SHOW  
It's part two of this year's VanWineFest.
Last week we profiled "The Californians".
Except for the first two interviews here,   the rest of this Tasting Room is with The Canadians.
Our Guests are:
 Gina Gallo – Gallo Family Wines
Jean Charles Boisset –  Boisset Collection.  Raymond Wines.
 Separately they are iconic/driven personalities.
Together as husband and wife  they are one of the best known  families in the Wine World.
Gina is a member of the Gallo family, pioneers of wine-making in California. Jean-Charles is a French vintner and owner of Boisset Collection, which operates two dozen wineries in California, France and Canada.  Has created a wine with John Legend called LVE.
Gina and Jean-Charles!
Met. Married. Created Twins. Ran their Empires. All the while Gina Battled and Beat Back Cancer.
Honoured to welcome them both.
https://www.boissetcollection.com/
Chris Wyse –   President. Burrowing Owl Estate Winery
Chris is the oldest son of founders Jim and Midge Wyse.
Today, with its dramatic vantage point in the middle of the vineyard, Burrowing Owl Estate Winery is a winemaking facility that combines state-of-the-art technologies with proven, classic winemaking traditions. A gravity-flow system handles ripe grapes delicately, preserving their rich fruit character.
https://www.burrowingowlwine.ca
Barry Olivier – President/Brands  Aquilini Red Mountain Wines
Aquilini Wines   headed to the Vancouver Wine Festival to introduce themselves to Canada for the very first time.
They were  pouring
Aquilini Horse Heaven Hills Syrah Rose 2017
Aquilini Red Mountain's Grand Vin is 100% Cabernet Sauvignon
The Second Wine, Aquilini Red Mountain Family Blend,. The Family Blend is constructed of varying levels of Cabernet, Syrah, Merlot and occasionally Petit Verdot.
(If you follow Barry and Aquilini, you'll see the birth of a  wine icon.  This is a story that will be fun to watch unfold)
https://aquiliniredmountain.com
John Skinner       Proprietor/ Painted Rock
Matt Dumayne  Winemaker/Okanagan Crush Pad
John Skinner is a leader in and out of the vineyards.
"It is now 13 years since the planting of Painted Rock's estate and the property is living up to its potential in every regard. Winning 2014/2015 InterVin International "Winery of the Year" and recent generous reviews in Jancis Robinson's newsletter validate the progress made by the team and steel its resolve. At Painted Rock there is a firm belief that by aiming highly and working cooperatively, British Columbia wines can compete with the finest in the world."   Painted Rock Website
Matt Dumayne is the winemaking leader at Haywire, Free Form and Narrative. All at Okanagan Crush Pad.
As well as making articulate wines from its organically-certified home Switchback Vineyard, Okanagan Crush Pad is designed as a hub for local winemakers. Heritage techniques, modern knowledge and the spirit of collaboration fuse to form a vanguard for the Okanagan's next generation of winemaking. Okanagan Crush Pad's labels include the single vineyard Haywire collection, Narrative series and Campus wines.
Chris Jentsch – Owner/Farmer CC Jentsch Cellars
Valeria Tait –  GM and Winemaker  Bench 1775,
 Wines from Bench 1775 are produced with the unique expression of fruit grown in the Okanagan Valley from three vineyard locations: Oxbow Vineyard, on the original Golden Mile in Osoyoos, South Okanagan, and at Paradise Ranch Vineyard and Soaring Eagle Vineyard in the Central Okanagan.
Carefully managed vineyards and beautifully balanced wines could not be produced without an amazing team led by Viticulturist/Winemaker Val Tait and  supported by Alain Sutre, wine consultant extraordinaire from Bordeaux France.
Chris Jentsch is a farmer first, then winemaker and finally, a great guy.
At the first Judgment of BC pitting 12 BC Wines against 12 acknowledged global benchmarks  C.C. Jentsch Syrah 2013 from the Okanagan Valley ranked first among the flight of Syrah.
"Long-time Okanagan farmer Chris Jentsch is the guy behind C.C. Jentsch Cellars, a gentle giant of a man whose strong, enveloping handshake exudes decades of hearty farming experience and makes my own handshake seem downright dainty. A warm, humble gentleman." Kurtis Kolt – Georgia Straight
http://www.ccjentschcellars.com/
Randy Picton  – Senior  Winemaker Nk'Mip
As an exceptionally talented and innovative winemaker, Randy is totally committed to the challenge of producing world-class, award-winning wines.
Randy has handed the day to day winemaking to Justin Hall.
A proud member of the Osoyoos Indian band, Justin works with Randy  to craft the award-winning wines of Nk'Mip Cellars.
Stefan Arnason – Winemaker Poplar Grove
 In 2008, Stefan Arnason took on the position of Winemaker.  Each year, Stefan and his team handcraft the Poplar Grove Wines.
Poplar Grove is focused on six core wines: Chardonnay, Pinot Gris, Merlot, Cabernet Franc, Syrah and an Icon blend called The Legacy.
Bill Eggert – Winemaker (and Troublemaker) at Fairview Cellars
Outspoken. Gifted. A Mentor. Educator. Closet Musician.
Understands winemaking in the Okanagan like no other.
His labels tell you everything about his wines and his character.
Madcap Red. Two Hoots. Bucket O' Blood. The Bear.
Ross Baker –  Winemaker Quails Gate
Ross has been an integral part of the  winemaking team since 2013 and was the protégé of former Winemaker Nikki Callaway. A native of Kelowna, Ross  previously worked at Villa Maria Estates in Marlborough, New Zealand and also at both Red Rooster Winery and Kettle Valley Winery.
…and finally Nova Scotia arrives in Vancouver.
Keeping an eye on The Maritimes.
Bruce Ewert –  Owner/Winemaker   L'Acadie Vineyards
Rachel Lightfoot – Winemaker Lightfoot and Wolfville
Gillian Mainguy – Sales/Benjamin Bridge
http://www.lacadievineyards.ca/
https://lightfootandwolfville.com/
https://www.benjaminbridge.com/
Thank You to :
James Murray – Tech and production
Kristine Wilkinson (ThinkMilk.ca)
Bailey Jelinski (Milk)
Anna Stuber (Milk)
Meg Mulligan
Corey Wood
John De Vries
STORIES WE'RE WORKING ON:
Jim Cuddy – Cuddy by Tawse Wines
A special feature on "field blends"
Willie Mitchell & Brendan Morrison speak out on their/our role in saving
fishery
Chris Tolley Moon Cursor
Fort Berens
Andrea Sartori and 121 years of Italian Winemaking
Jason Priestley – 90210 and his California wine.
Parking in The Passion Pit with John Weber at Orofino!