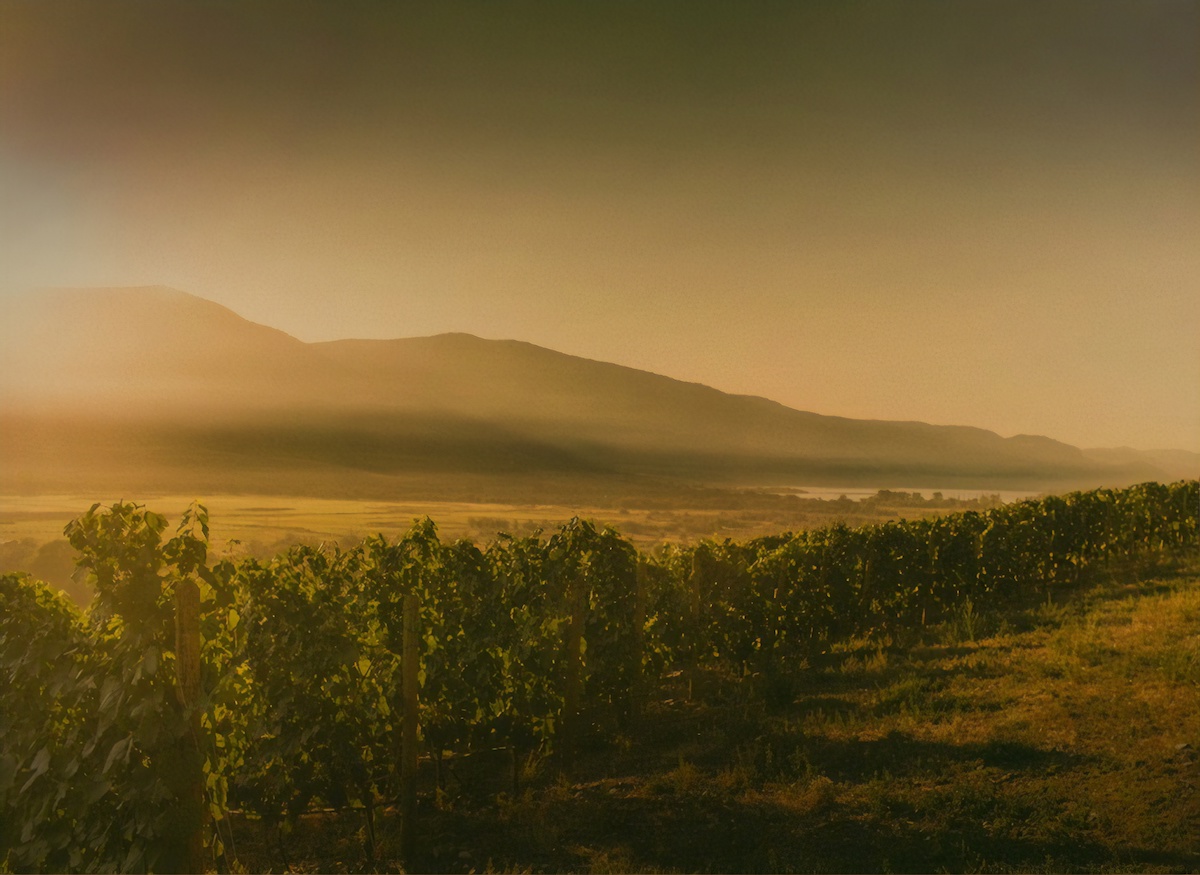 Discovering outstanding  wines at 2House & Gold Hill plus  Little Engine on Naramata Bench
THE SHOW
 In 2007, when Tasting Room Radio began in a barn studio on the Naramata Bench,  I went looking for the most interesting people making the most interesting wines.
The very first of those guests were Val Tait and Ian Sutherland.
Valeria was consulting a number of wineries/vineyards and Ian was making wine as the founder of Poplar Grove. They took me to wine school every time we talked. They've become great friends.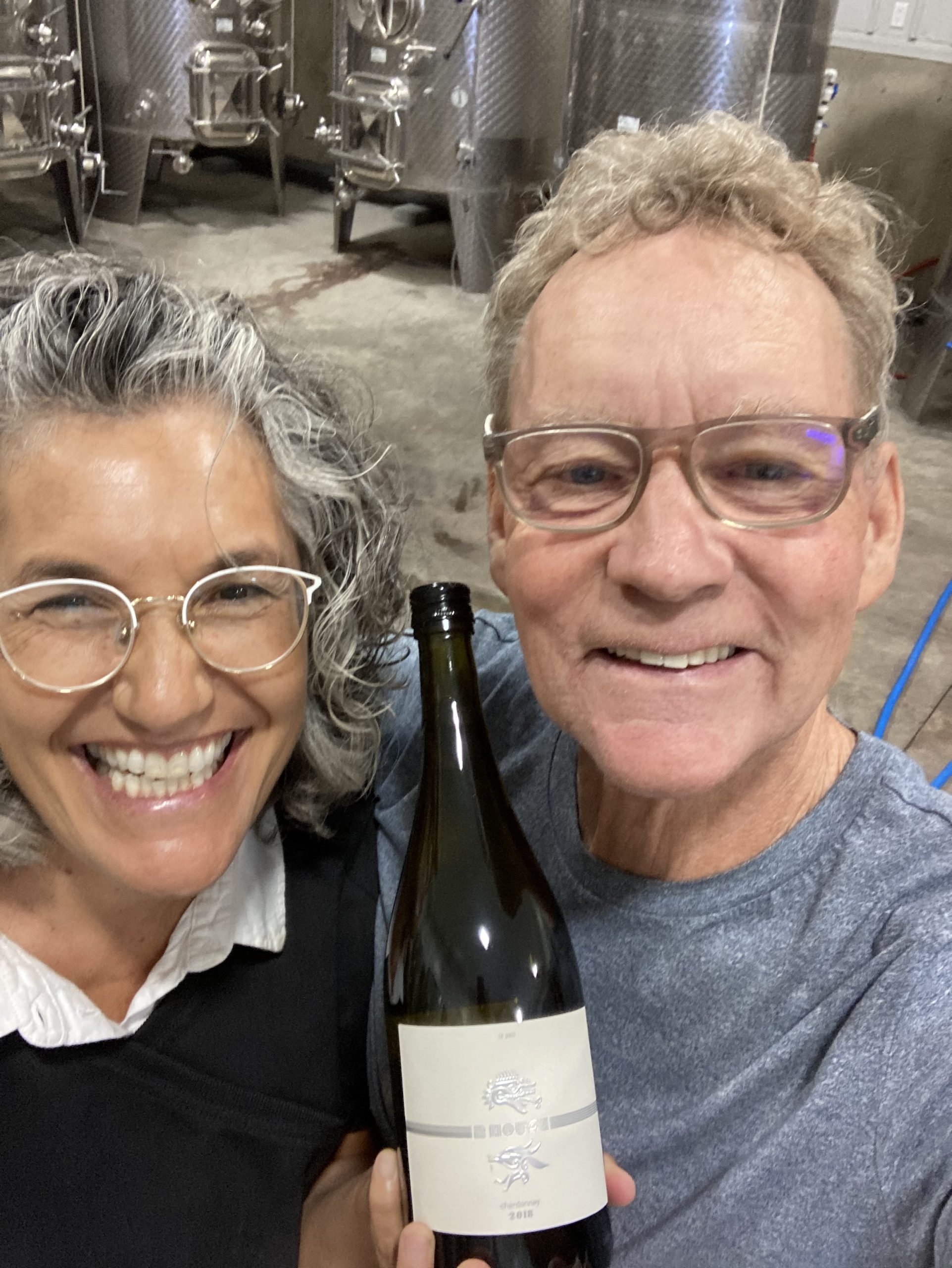 Ian sold Poplar Grove but continued to consult. Val recently said goodbye as GM and Head Winemaker at  Bench 1775.
Now, 15 years after first meeting them,  they return to Tasting Room Radio as their own winery – 2House. Making singular wines but each with its own expression.
For example, they both make a Cab Franc. One in Val's cool style and another with  Ian's passion.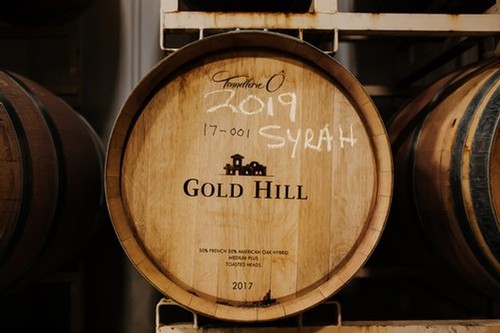 Here's the problem.  They have yet to SHARE that Franc with me and frankly you as well. I hear it's coming.
What they did send to taste and talk about were their collaborative efforts with –
2House  2018 Chardonnay (think Montrachet)  WOW!
2House 2017 Tempranillo (one of the very best BC reds I've tasted.)
Good grief these are good wines.!
Val Tait is also consulting  Gold Hill Wines for the Gill Family.  That means she has access to the very best vineyards for the  Gold Hill label and at the same time can grow the  2House label into the future.
This time we sample –
Gold Hill
2020 Cab Franc Rose
2020 Sauvignon Blanc
2014 Merlot –   A 2014 Merlot is one of their releases. It's huge.

Same with 2015 Cab Franc.
Trust me on this.  When Val gets her hands and talent on those vineyards,  in the years ahead the wines at Gold Hill will be keepers.
https://www.goldhillwinery.com/
Instagram: @2housewine
Steven French  co-founder of Little Engine Wines (with wife Nicole)
 Steven and Nicole met at the University of Western Ontario and upon graduation moved to Calgary where they spent twenty years, Nicole in education and real estate development and Steven in oil and gas.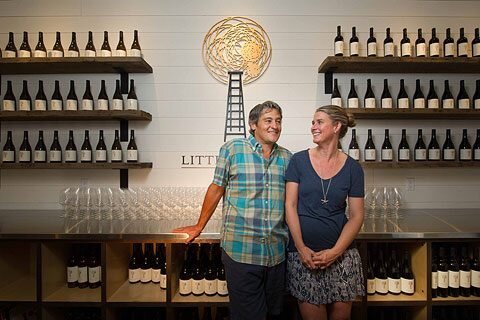 Successful entrepreneurs with an inherent family motto of will and determination it was their desire to create that beckoned them to an industry steeped in creativity.
They purchased their first vineyard site in 2011 with the foresight of combining their love for both wine and the rich tradition and culture of winemaking into a brand that would deliver excellence without compromise, the Little Engine brand.
Their family motto: "Dreams don't come true, dreams are made true."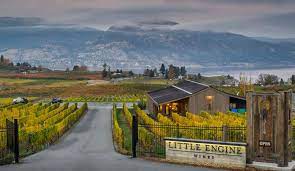 This two-part interview started when I saw a mention of a virtual tasting Little Engine was offering online.
I liked the idea because you could playback Stevens commentary – pause and make notes – then carry on.
Three small piccolo bottles showed up.
2018 Little Engine Chardonnay
2018 Little Engine Pinot Noir
2018 Merlot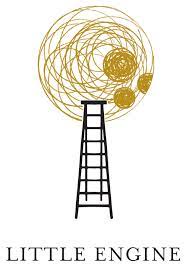 I got Steven to turn off his front-end loader and get in touch. No easy task.
I had a bag full of questions about Little Engine and he answered all of them and more.
Because of the commitment by Nicole and Steven, Little Engine Wines are always going to be singular, outstanding, and better each year.
Thoroughly enjoyed this conversation with Steven.  I hope it shows.  Cheers!!
Congratulations to the winemaking team, led by Scott Robinson. Well Done!
#littleenginewines
@littleenginewines
STORIES WE'RE WORKING ON
New Releases
Restaurant Updates
Festival Updates
A Prosecco Tasting and Seminar.