hello
Podcast: Play in new window | Download
Steve Meyer..The Chief Winemaker at Wyndham Estate Wines
 in Australia..pours George Wyndham Founders Reserve Shiraz at Fable in Vancouver
And 
Chef Trevor Bird from Fable Kitchen 
creates four different courses to go with that big down under red.
Rene Schlatter
  co-owner and President of MerryVale  and Starmount wines talks Napa.
Laure Viasserman
 from the Rhone Valley Wine Council takes us on a tour of Rhone Valley Wines.
And while I was in Italy..
The Wine Diva was in Chile
 – again!! We compare notes.
[divider]
THE SHOW

Daenna van Mulligen..The Wine Diva headed for Chile last week. At the very same time I headed for Barolo in Italy.

(Next week..its a one hour special on the wines of Barolo and Truffle Festival time)
As soon as I got back, I phoned Daenna and we traded road stories.
Daenna had been there 5 years ago.
This time she went to South America as the guest of 
Santa Rita.
Expect an update on the wines of the very popular Santa Rita and her observations of Chilean  wine country.
www.winediva.ca
[divider]
Steve Meyer is the Chief Winemaker at Wyndham Estate Wines in Australia . 
'His love affair with the wine industry comes from the core essence of wine making. For Steve to "have a look at the fruit in the vineyard and get an idea of its potential" is as paramount as when it eventually comes into the winery to process it.
Steve has shaped his career around the overriding philosophy that winemakers shouldn't over do it with too many winemaking tricks. His mantra is "making products more regional"; something he suggests is the next big thing in the wine industry. "Consumers want to know where the wine comes from,  we should be able to show off distinctly where a wine comes from as an aspect of distinctly what we are trying to do".
The opportunity now for Steve at Wyndham Estate is to make fully-fledged regional Shiraz in full flavoured styles.
T
he featured wine is the George Wyndham Founder's Reserve Shiraz 2010 Vintage.  www.wyndhamestate.com 
Steve poured his wine at the fabulous  
Fable Kitchen 
 on Fourth Ave in Kitsilano.
[divider]
Chef Trevor Bird
 was committed  to pair four different courses with one wine. 
Wyndham Founders Reserve Shiraz.
Fable Kitchen 
 was opened in the spring of 2012 by Chef Trevor Bird (of reality show 
Top Chef Canada
 fame), and has become one of Vancouver's "it" restaurants, showcasing the best of local farm to table cuisine. Chef Bird chose to plan the entire evening with this 2010 Shiraz as the only wine, thus showcasing the wine's excellent versatility with food pairings from appetizers to desserts.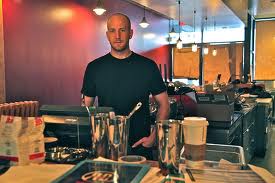 The evening started with
 canapés
—wonderful blue cheese and bacon filled dates along with shooters of parsnip and apple soup.  Trevor chose to highlight the herbaceous notes in the wine with the 
first course of rabbit legs and squash angolotti.
 For the second course, 
Braised Beef Stiletto
, the Shiraz was used to braise the meat and create the au jus, making this a perfect pairing. The evening drew to a close with a sublime 
Dark Chocolate Terrine and Olive Oil Ice Cream  
www.fablekitchen.ca
[divider]
Rene Schlatter – Co-owner and President of Merryvale and Starmont wines since 2008.  
The first winery built in Napa Valley following the repeal of Prohibition, Merryvale is located in the heart of America's premier wine region.
In this celebrated home, sustainable winemaking thrives in the care of the Schlatter family.
The winery continues to capture the elegance and charm of its historic beginnings, with their historic 
Cask Room
 where they  host private events, seasonal wine club events and winemaker dinners, and unique 
Wine Experiences
 for visitors. The winery also features a state-of-the-art winemaking cellar that showcases the latest equipment to craft boutique wines.
Merryvale has earned international acclaim for wines of outstanding quality.
Their 2008 Profile was awarded 96 Points by Robert Parker.
www.merryvale.com
[divider]
and finally we finish with a trip to the Rhone Valley without ever leaving The Tasting Room.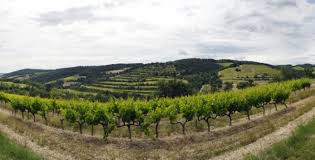 Laure Viassermann is with the Rhone Valley Wine Council
 and as such has a wonderful perspective on what makes Rhone wines so very special.
This interview and guest are for all those people (like myself) who have a desire to know more about Rhone wines and why they seem to have a delicious hold on us.
As I learn more about all things Rhone, perhaps you can as well.
"The vineyards of the Rhone Valley are a world apart, a shifting landscape which winds and unwinds around a fluid axis: the Rhone, king of rivers, carrying silt and a sense of history. The Rhone is the linking factor, holding together these contrasting landscapes. From Vienne to Nîmes and Avignon, and on to the borders of the Luberon, on both banks of the river, there is a wealth of places to explore". 
Christophe Tassan, "
Flânerie dans le Vignoble de la Vallée du Rhône
The Rhone Valley is France's second largest
80% of the production is Red
Northern Rhone is the birthplace of 
Syrah
Tavel
 is the only 100% dry Rose Appellation from France.
Southern Rhone Reds
 pair well with Stews, soups, roasts, salmon, spicy food, pork belly and game
Northern Rhone Reds
 pair best with tomato based pasta dishes, grilled foods, grilled beef, chicken, veggies, lamb, ribs, steak and tuna.
Rhone  rose
 pair with charcuterie, pate, cheeses, BBQ and smoked salmon. Roses are perfect for Asian food.
The whites
 are made from Viognier, Marsanne, Roussanne and Grenache Blanc go well with cheese, white fish and sushi.
www.vins-rhone.com
[divider]
STORIES WE'RE WORKING ON
 A one hour special next week on our trip to Piedmont Italy.  The Northern home of Italy's wine region.
Barolo, La Morra, Asti and Alba. Our host is the legendary Barolo winery Batasiolo.
We tour, we talk, we drink (OMG) and we eat from sun up to sunset.
Everything you may have wanted to know about Barolo will be asked and answered.